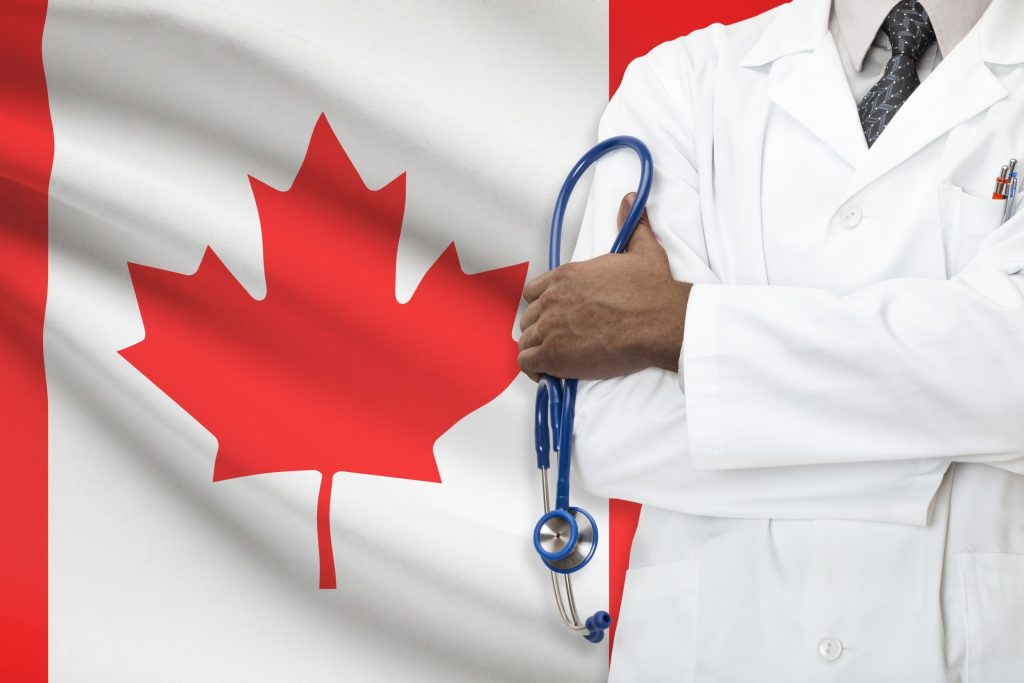 For over a decade, the count of international students studying nursing in Canada has been on the rise due to the Canadian Government's policies and healthcare-related research excellence. 
Canada's demand for nurses is one of the prominent factors inspiring international students to pursue a nursing course and be a part of the reputed Canadian healthcare system.
With changing trends, a vast majority of registered nurses worldwide wish to make the most of their careers inline by pursuing and becoming specialised nursing professionals in Canada.
As an international student preparing to study nursing in Canada, you should be equipped to make wise choices in choosing a nursing course and university that is apt for you, and be sure to meet all the eligibility checkpoints documented by the Canadian Immigration. 
To help ease your preparation process to study nursing in Canada, we have provided all the necessary information below. Read on!
Documents Required:
To begin studying nursing in Canada, you must enclose certain documents irrespective of the province or university you choose to study in Canada.

The list of documents include:
Updated/ Latest passport
French proficiency/ English proficiency qualification
| | |
| --- | --- |
| Tests | Scores Required |
| Special Home Edition TOEFL or Internet-based TOEFL  | Overall score - 90 |
| International English Language Testing System - IELTS Academic  | 6.5 writing -6.5, Speaking - 6.5, Reading- 6.0 &  Listening - 6.0 |
| Canadian Academic English Language Assessment - CAEL or CAEL online  | Writing - 70, Speaking - 70               |
| Pearson Test of English - PTE Academic | Writing - 65, Speaking - 65 |
Proof of funds/ Resources intent to spend your course and accommodation fee.
Education Qualifications required to study nursing and work in Canada
International students can take up Nursing courses in Canada as either diploma or undergraduate programs. The Canadian Nurses Association's (CNA) national licensing body demands nurses to obtain a bachelor's degree to work as a nurse in Canada. Provisions are allowed for the provinces Yukon and Quebec Territory.
To pursue an undergraduate program, either BN or Bsc in nursing, international students should have finished high school without any backlogs (minimum grade C) with subjects including, Mathematics, Biology, Chemistry, and English. 
If you meet these prerequisite requirements, you can also opt for specialised/advanced nursing courses in Canada, such as Cardiac Nursing, Emergency Nursing, Oncology Nursing, and Pediatric Nursing. 
Cost of studying Nursing in Canada | Living in Canada
International students' costs of studying nursing in Canada may vary depending upon the territory or province they opt for and the program level such as Diploma, Bachelor's, and Master's degree. On average, it will cost over $20,000 and $13,000 for undergraduate and graduate degrees, respectively.
Securing admission in a Canadian Nursing School does not guarantee you on-campus residency, and the on-campus cost differs from institution to institution. However, Canada's nursing schools will help international students find an off-campus residence close to the institution. Students opting for off-campus preferably rent a one bedroom apartment, which roughly costs around $800 / month.
10 specialised nursing courses to study in Canada are:
Critical Care Pediatric Nursing
Emergency Nursing
Hospice Palliative Care Nursing
Cardiovascular Nursing
Critical Care Nursing
Enterostomal Therapy Nursing
Gastroenterology Nursing
Nephrology Nursing
Community Health Nursing
Medical-Surgical Nursing
Canadian Government Scholarships to study Nursing in Canada
Government of Canada Scholarships Program
Global Affairs Canada is a Canadian Government Scholarship through which students can receive bursaries from $7,000 to 14,000.
Vanier Canada Graduate Scholarships
Vanier Scholarship (worth $50,000/ year for 3 years) is open to international students and Canadian residents studying at a Canadian university. This prestigious scholarship is offered to deserving students wanting to pursue a Ph.D., including nursing.
Undergraduate Nursing Program in Canada
Undergraduate nursing programs in Canada are available as an accelerated and regular degree completed in 4 years. 
Regular: This undergraduate program is for international students with nil nursing education prior. 
Accelerated: International students who have finished 2 years healthcare program can prefer accelerated BSc Nursing programs. Most Institutions in Canada mandate students to have studied physiology and Human anatomy in those 2 years. 
The undergraduate BSc program's curriculum majorly focuses on protecting human health by preventing or treating various illnesses. All nursing programs in Canada include clinical practice as a vital part of the curriculum, a unique feature of studying nursing in Canada.
BSc Nursing program's fee ranges from 50,000 CAD to 170,000 CAD depending upon the institution you choose.
For BSc Nursing programs, most Canadian Institutions mandate international students to have mathematics and English at the secondary education level.
A registered Bsc nursing graduate earns over 140,000 CAD/year in Canada.
Support System for Nurses in Canada
In Canada, registered nurses have unions to help support nurses from other parts of the world. Whether you initiate a career in nursing or you're in the midst of your career, the culture followed by healthcare professionals in Canada encourages cooperative work and mentorship. Besides, every province of Canada has a nursing secretariat, which acts as the voice of nurses. 
The perks of studying and working in Canada are countless. To know about the nursing programs, scholarships, accommodation, and tuition fees in your favourite Candian University, fill in the inquiry form and get in touch with us! 
---