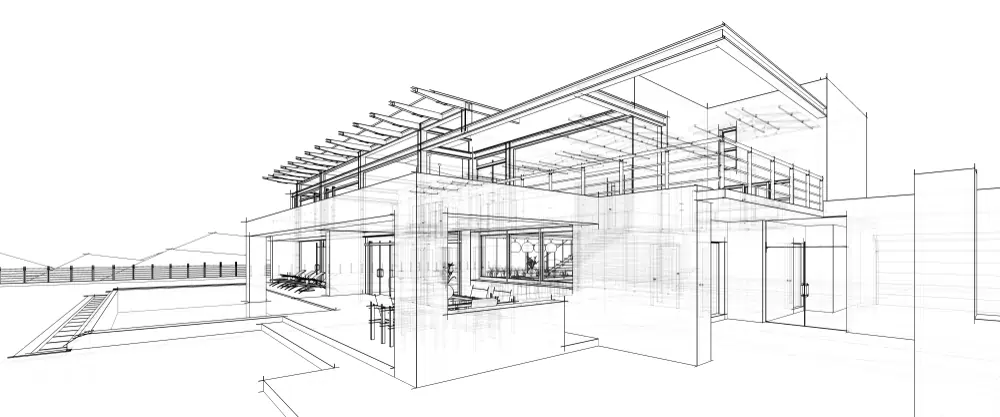 Architecture is both an art and a science. It is an art because it involves designing structures; and a science because it deals with light, space, and geometry. Architects create structurally sound and aesthetically pleasing designs with their knowledge of engineering, mathematics, and physics.


With the Philippines developing, thanks partly to more capital injections in the real estate sector, a lot more development is in store for our country. This is where you could come into the picture, as an architect. You may own the responsibility for the built environment and buildings of the Philippines' future. You may also work as an architect elsewhere. Either way, you will need a relevant degree to contribute in the best possible way to the architecture of the country you choose to live in. A degree in architecture promises a highly successful career for Filipinos in particular.
Why Study Architecture Abroad?
Architecture is everywhere, with inspiration and examples of good architecture around every nook and cranny. If you decide to study abroad, you can pick from a wide range of universities and architecture courses. Thus, you will be able to choose a course that best suits your academic interests and career ambitions. The study-abroad option will also allow you to explore a new nation and the lifestyle there.
Studying architecture abroad will offer you the opportunity to explore a different nation's architecture, which may be unlike what you have at home. It will also allow you to understand a different group of nationals' approach to architecture, as well as the role of history and society in creating it.
For instance, each country has its own rules and regulations regarding the formation of buildings. Besides, a country that tries to address an issue like the climate crisis will need architects to play a part in making its cities
healthy, more inhabitable, and undoubtedly sustainable.
Gaining such perspectives through an architecture degree abroad will let you have a broader understanding of this discipline and offer you an added advantage in this field.
Requirements to Study Architecture Course Abroad
Here are the requirements you will need to satisfy if you are pursuing an architecture degree. The architecture course requirements will vary from one university to the next, but some of the standard criteria are as follows:
S.no
Courses
Duration
Requirement
1.
BSc in
architecture
Up to 4 years

Successful completion of 12th grade.
A satisfactory score in an English proficiency test.

2.

Master's in architecture

Up to 2 Years

Bachelor's in architecture

Satisfactory GRE scores and GPA

An acceptable score in an English language proficiency test
Go through the entry requirements of the university where you want to study to know what you have to submit and what GPA or grades you need.


Your university of choice will also impact how you will have to apply for an architecture course abroad. Some nations use a centralised application service, such as the Universities and Colleges Admissions Service in the United Kingdom, to name one. In other nations, you will have to directly submit an application to the institution that offers architecture programs, without any intermediaries.
Career Prospects and Scope of Architecture Abroad
A person with an architecture degree can bring an array of skills to the table, including visual, practical, design-based, and creative skills. Therefore, an occupation in architecture is a rewarding and respectable career option.
Freelancing is among the best possible ways of starting a career in this field. As a freelance architect, you will have the freedom to choose whatever work and project you want, as well as work with any client of your preference. Freelancing has its own benefits, challenges, and opportunities as it involves working independently and remotely.
Almost every architecture graduate will look to become a chartered architect to practise professionally. However, there are many other options to think about for you, including the following:
Architectural Technologist

Building Surveyor

Interior and Spatial Designer

Production Designer

Town Planner

Structural Engineer

Historic Buildings Inspector
Best Countries to Study Architecture
Abroad
While studying in a popular destination can be a bit expensive, there are many benefits related to it that will help outweigh the cost. You need not relinquish your ambition of designing the next Empire State Building or Eiffel Tower in the Philippines, just yet, because there are also scholarship options to cut down on your tuition fees. Instead of a cheap study destination, consider these countries for an architecture degree abroad:
Head to us if you want to acquire more in-depth information about these study destinations, the best countries to study in, or the best universities to attend.
Frequently Asked Questions
How Many Years Does an Architecture Course Last?
It depends on the type of course, country, and/or university. A bachelor's program in architecture lasts 4 to 6 years. On the other hand, a master's course in architecture takes up to 2 years.
Which Country Pays Architects the Most?
Is an Architecture Course Full of Mathematical Content?
Which Architecture Discipline is the Best?
Is Architecture Hard to Study?
How Much Do Architects Earn in the United Kingdom?
How Can One Become an Architect in Australia?
How Much Does It Cost to Study Architecture in Australia?
We See Your Potential and Help You to Study Architecture Abroad That Adds Significant Value to Your Future.
Our international education counsellors proactively guide and support the international students in choosing the top-ranking universities and the best courses to achieve their career goal. We make sure our students are provided with personalised support when applying to study architecture abroad.
To get in touch with our expert team, simply leave your details below and we'll call you for a FREE consultation.

To get in touch with our expert team, simply leave your details below and we'll call you for a FREE consultation.
ERIL PAUL PANAMBO, PHILIPPINES
FE VALERIE YU, PHILIPPINES
MARK ANTHONY QUIROZ, PHILIPPINES
RISHA MENGHNANI, PHILIPPINES
JOUSEL ANN SUDARIO, PHILIPPINES
CHRISTINE GEZMENTIZA, PHILIPPINES
ERIL PAUL PANAMBO, PHILIPPINES
FE VALERIE YU, PHILIPPINES
MARK ANTHONY QUIROZ, PHILIPPINES
RISHA MENGHNANI, PHILIPPINES
JOUSEL ANN SUDARIO, PHILIPPINES
CHRISTINE GEZMENTIZA, PHILIPPINES