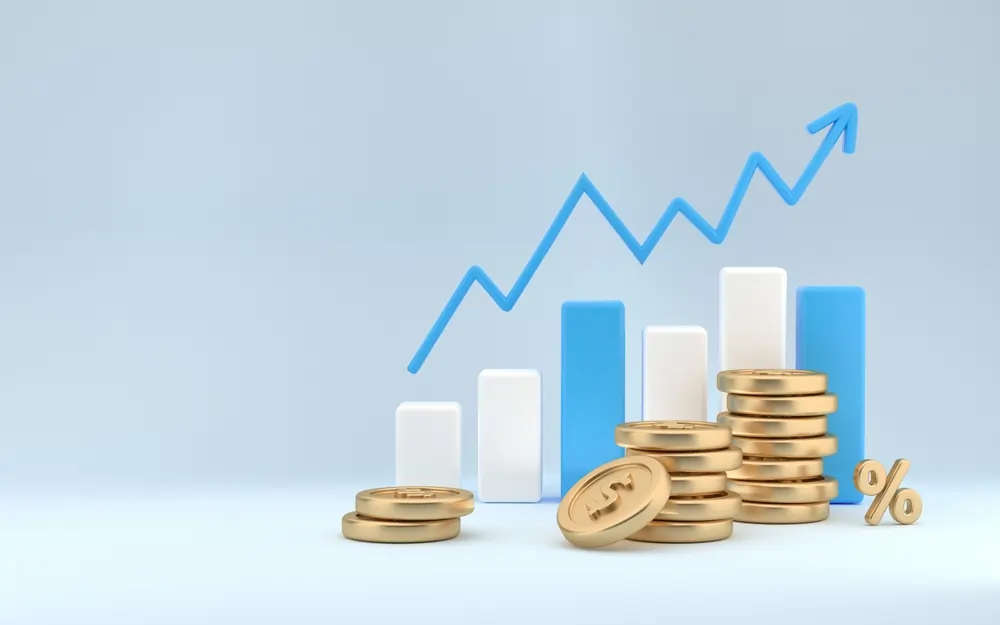 Do numbers fascinate you? How about shares, investments, economics and banking? If you answered yes, then a degree in Finance is just the thing for you.
Finance is available as a specialisation and a core area of study at the undergraduate, postgraduate, and doctoral levels at many popular universities across the globe. Even linked programs, such as accounting and finance courses, are available at all three levels abroad.

The curriculum of a course in finance abroad may vary depending on the university, but here are some of the areas that it usually covers:
Microeconomics

Macroeconomics

Statistics

Financial management

Risk management

Data management

Portfolio analysis

Corporate finance

Quantitative methods

International finance

Ethics

Taxation

Auditing

Banking
Every finance course has optional modules as well as standard modules based on student interests and preferences. Some finance programs focus on specific topics to a greater extent than others, so this is something you should keep in mind when researching programs. With this in mind, let us discuss why you may want to enrol in a finance program overseas.
Why Study Finance Abroad?
Plenty of Course Options and Shorter Duration
An overseas finance degree usually takes between one and four years to complete, depending on where you choose to study and at what level. For instance, bachelor of finance courses in the United Kingdom only take three years to complete, and there are one-year master's in finance abroad. There is a standard length of time for finance degrees, which will allow you to graduate and be job-ready more quickly.
Besides, studying finance abroad will allow you to pick from a more diverse set of specialisation options. You can specialise further in different finance branches, such as corporate finance, financial planning, quantitative finance, and finance and investment, to name a few.
High Demand and Competitive Pay
Every company in the world, from a startup to a large corporation, depends on financial experts and is ready to pay large amounts of money for them. For instance, as per Bureau of Labor Statistics data, there will be 5% more demand for analysts and 15% more demand for managers working in the field of finance over the next ten years in the US.
Finance professionals in the USA also have impressive median salaries. In the USA, the salaries of finance professionals range from $81,000 to $129,000 per annum, depending on their job types and experience levels.

International Exposure
An international finance course exposes you to global business environments, which is arguably its most valuable feature. Professionals can often travel around the world for business purposes as well as connect with clients and other customers from abroad. This exposure from an international finance course will add value to your career as well as allow you to familiarise yourself with and examine the business environment of another country. As a professional with global business exposure, you will have many career options to pick from and an amazing opportunity to accelerate your professional growth.
Requirements to Study Finance Abroad
Financial course requirements vary depending on the country and university where you choose to study and at what level. Several universities require at least an Upper Second-Class Honours at the bachelor's level for admission into their master's programs. Here are some of the country-specific, course-specific, and general financial course requirements at universities abroad.
A bachelor's degree in finance usually requires completion of Year 12 with good Math grades.

In the United States of America, you may have to clear a standardised test such as the SAT or ACT for undergraduate admission. Speaking of standardised tests, you may learn more about the

SAT exam

from our latest blog about it.

Depending on where you apply, you may have to meet a certain

Grade Point Average (GPA) score requirement for admission into US universities.

It is also common for universities to require specific scores on internationally recognised proficiency tests, such as the

TOEFL

or

IELTS

.

If you are planning to apply to a postgraduate finance course in the USA, you may need to clear the GMAT or GRE exam, besides meeting other entry criteria like grades and English proficiency. A counsellor can help you in streamlining these entry requirements, depending on your school of choice.
For entry into a Master's in Finance course, you must have a bachelor's degree. Universities prefer your bachelor's degree to be in a related field like economics, finance, engineering, or mathematics.
Career Prospects and Scope of Finance Abroad
There are plenty of employment opportunities in the finance sector, including fintech and banking jobs. A degree in finance will let you earn a lot in an exceptional position at a corporation with a good reputation. When you want to start a finance career, it will be useful to think about the different positions available in this field. Here are some of the best job profiles that you can consider after earning a finance degree abroad:
Chief Financial Officer:

The job of a CFO includes making decisions about cost and their company's technological infrastructure, dealing with a budget, and overseeing a group of financial analysts. An entry-level CFO earns about $120,000 a year in the USA.

Financial Application Developer:

An ideal job for a fintech lover, a financial application developer's tasks involve making new software for financial organisations and users. An entry-level financial software developer earns around $100,000 per annum in the USA.

Chief Compliance Officer:

A chief compliance officer's primary duties involve policy management, overseeing the units that work in the area of compliance standards, and monitoring policy compliance. An entry-level chief compliance officer earns around $120,000 per year in the USA.

Private Equity Associate:

This role requires one to not only network with their company's investors for private equity acquisitions but also diversify the investor profiles of their employer. The base salary range of a private equity associate is between $125,000 and $145,000 a year in the USA.
Best Countries to Study Finance Abroad
You should think about many things when determining where to pursue a finance degree, including the banking and financial industry, the cost of living, and employment opportunities in your prospective study destination. The best nations for a finance degree are those with more economic freedom and business-friendly policies, as well as less economic interference from the government. Considering these factors, the following are among your best possible options for a finance degree abroad:
If you want to learn more about a degree in Finance abroad or any other field of study, feel free to contact our counsellors to help accelerate your path to admission.
Frequently Asked Questions
How Long Does It Take to Study Finance Abroad?
The duration depends on your type of course. If you are planning to study financial course subjects at the undergraduate level, it would take three or four years. If you want to pursue a postgraduate degree in finance, however, it would only take one or two years to complete. On the other hand, all institutions in the Philippines offer four-year bachelor's and two-year master's programs in financial subjects.
Which is Better: an MBA or an MS in Finance?
Which are the Best Universities to Study Finance Abroad?
What is the Highest-Paying Job in Finance?
Is a Finance Degree Math-Heavy?
We See Your Potential and Help You to Study Finance Abroad That Adds Significant Value to Your Future.
Our international education counsellors proactively guide and support the international students in choosing the top-ranking universities and the best courses to achieve their career goal. We make sure our students are provided with personalised support when applying to study finance abroad.
To get in touch with our expert team, simply leave your details below and we'll call you for a FREE consultation.

To get in touch with our expert team, simply leave your details below and we'll call you for a FREE consultation.
ERIL PAUL PANAMBO, PHILIPPINES
FE VALERIE YU, PHILIPPINES
MARK ANTHONY QUIROZ, PHILIPPINES
RISHA MENGHNANI, PHILIPPINES
JOUSEL ANN SUDARIO, PHILIPPINES
CHRISTINE GEZMENTIZA, PHILIPPINES