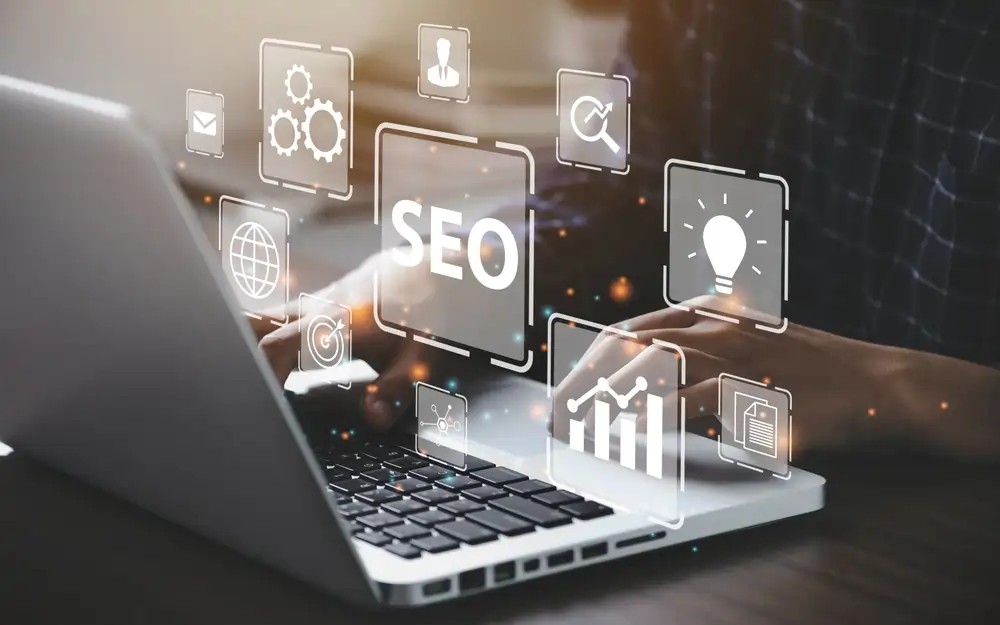 Digital Marketing Course Overview
Digital marketing is a catch-all term for all marketing activities that take place over the internet. Digital marketing involves tailoring marketing messages to specific audiences. It is a field that is growing fast and is becoming increasingly popular among Filipino students seeking an overseas degree. This is one of the reasons why you should study digital marketing abroad at the tertiary level.


A strong
digital marketing background is an added advantage when you navigate the competitive job landscape for professionals in this field.
With a degree in digital marketing, you can master the necessary soft skills and other important skills for success here. Read on to know why you should do a digital marketing course abroad.
Why Study Digital Marketing Abroad?
Each course in digital marketing will have its own content and framework, so you should pay close attention to each of them to choose the program that best suits you. Some digital marketing courses abroad are available with core conventional marketing subjects, such as advertising, whereas others cover more elements of traditional marketing. The modules and subjects that digital marketing degrees abroad could cover include the following:
Data analysis

Marketing principles

Social media marketing

Content creation

Audience research

Content marketing

Advertising principles

Consumer behaviour

Advertising principles
A bachelor's degree in digital marketing usually lasts three years or more, depending on where you pursue it. Some programs offer an internship arrangement for one year, allowing you to spend a considerable amount of time employed at a company with digital marketers for first-hand experience.


You can pursue a master's degree in digital marketing abroad as well, with almost every program lasting a year or two. A postgraduate degree tends to be available as a joint program with a digital marketing-related subject like management.


To Facilitate Career Progression


Even if you already work in the marketing field, a Master's in Digital Marketing abroad can give you a competitive edge on the job market through more skills and an additional qualification.
The degree will aid you in improving your knowledge in marketing, decision-making, strategizing, and making advancements in many different marketing areas.
The landscape of digital marketing is changing, so it pays to give yourself some competitive advantage in your career with it.


For Entrepreneurial Skills


A quality digital marketer usually has some skills relevant to a dynamic businessperson. When you pursue a Master's in Digital Marketing abroad at an accredited educational institution, you will learn some behavioural skills as well. As a digital marketer, you will have to be a proactive self-starter, be able to make quick decisions in response to market changes, and be a good communicator. If you become an entrepreneur, all these qualities will set you apart from the competition.


Furthermore, as a digital marketer, you should have good relationships with your clients to design effective strategies and creative ways of inspiring customers to buy your products. With these qualities and leadership attributes gained through a Master's Degree in Digital Marketing abroad, you can be the face of an international brand.


To Earn a Competitive Salary


The average digital marketing salary abroad is generally higher compared to that of the Philippines.
There is an increasing demand for experienced digital marketers, so their pay scales are only likely to grow even further. The most important point to note is that the salary packages apply to experienced digital marketers with proper qualifications or certifications rather than novices or amateurs. The certifications will ensure that you know the complicated facts or details of digital marketing, allowing you to earn a high digital marketing salary abroad.


Jobs In Digital Marketing Are Popular and Diverse


Digital marketing may be a marketing segment, but it has many fun and exciting specialisations. Enrolling in one of the top digital marketing courses abroad means being able to choose from specialisations like:
Email Marketing: It entails building client relations by increasing the online visibility of a brand through email content.
Social Media Marketing:

It involves reaching potential customers through Twitter, Facebook, Instagram, and other social media applications.
Influencer Marketing:

It entails recommending and otherwise promoting a brand through well-known and well-established industry experts with a strong presence on social media.
Offline Marketing:

Offline marketing involves the use of more traditional media, like radio, print media, and billboards.
You can also work remotely (work from home) as part of a digital marketing project with overseas clients. If you possess the right skills, then sky's the limit with regard to the kind of clientele you can collaborate with in digital marketing! Moreover,
digital marketing job opportunities abroad may be more diverse than you think.
Requirements to Digital Marketing Courses Abroad
To secure admission at a top university for a Bachelor's or Master's in Digital Marketing abroad, it is a must to satisfy some requirements, including higher secondary education and language proficiency. The most basic criterion for a Bachelor's Program in Digital Marketing is a Year 12 certification from a recognised school education board. You can have any subjects in Year 12 for admission to the bachelor's program, but these should preferably be associated with digital marketing.
S.no
Courses
Duration
Requirement
1.

Bachelor's in Digital Marketing

Up to about 4 years

Successful completion of Year 12

A satisfactory score in an English proficiency test

2.

Master's in Digital Marketing

Up to 2 Years

A bachelor's degree, preferably one related to digital marketing, with 50 to 60% marks on aggregate

An acceptable score in an English language proficiency test
You may need to have a score of at least 6.0 in IELTS, 97 in TOEFL, or a comparable score in another recognised English proficiency test to study digital marketing abroad. A student visa and a Philippine passport are must-haves for every Filipino student wanting to study abroad. Be sure to apply for this visa at the earliest possible time, as it may take a few months to process the application. You may also need a letter of recommendation, a statement of purpose, and official transcripts from your previous educational institutions for admission.
Career Prospects and Scope of Digital Marketing Abroad
Digital marketers are always in demand as most companies wish to promote their offerings online. Digital marketing is a diverse field that covers several traditional marketing methods, alongside new, tech-driven approaches to marketing. Your career opportunities in this field after graduation should include the following:
Content marketer

Email marketing specialist

PPC specialist

SEO professional

Social media marketing professional

PR manager
Preferred Countries to Study Digital Marketing Abroad
You can pick from an array of courses if you choose to pursue a degree in digital marketing abroad. Apart from providing a broader option, you can explore a different nation's approach to digital marketing as well as learn from an entirely different culture and way of life. With this in mind, let us discuss some of the best nations for a digital marketing degree abroad.

USA

If you are looking for the country with the highest digital marketing salary abroad, the US should be at the top of your wish list. As an expert in digital marketing, you can obtain a high passive income in the US. Imagine landing an internship at a big tech company in California, such as Google, Amazon, Microsoft, Facebook, or Apple. The internship arrangement would be enough to turn you into a high-profile digital marketing professional!

United Kingdom

As per the HES Agency, the UK is the world's most popular study destination after the US. It is also popular for a degree in digital marketing. Digital Marketing course curricula are often updated at universities in the UK to best cater to the latest developments, practices, and trends in this field. You will also be able to access top-notch technology and facilities at UK universities, besides internationally recognised academics. There is also an accommodating and welcoming multicultural student population in the UK, so you are sure to get a warm welcome here.

Canada

Canada is home to many influential institutions for digital marketing education. There is a high standard of education in Canada, and the country never compromises on facilitating domestic and international students from any field.

You may also choose a country like Australia, Ireland, or New Zealand for higher education in digital marketing.
Head to us if you want to acquire more in-depth information about these study destinations, the best countries to study in, or the best universities to attend.


Frequently Asked Questions
Is It Worth Studying Digital Marketing Abroad?
Pursuing a digital marketing degree abroad is worthwhile for various reasons. For one, this digital marketing background will make your resume look better by adding to your prior qualifications and/or work experience. Some employers on the job market also require candidates to have relevant degrees to apply for most marketing roles.
Is It Difficult to Learn Digital Marketing?
How Long Does It Take to Study Digital Marketing Abroad?
Is Digital Marketing a Well-Paying Job in Canada?
Which Country Pays the Most for Digital Marketers?
We See Your Potential and Help You to Study Digital Marketing Abroad That Adds Significant Value to Your Future.
Our international education counsellors proactively guide and support the international students in choosing the top-ranking universities and the best courses to achieve their career goal. We make sure our students are provided with personalised support when applying to study digital marketing abroad.
To get in touch with our expert team, simply leave your details below and we'll call you for a FREE consultation.

To get in touch with our expert team, simply leave your details below and we'll call you for a FREE consultation.
ERIL PAUL PANAMBO, PHILIPPINES
FE VALERIE YU, PHILIPPINES
MARK ANTHONY QUIROZ, PHILIPPINES
RISHA MENGHNANI, PHILIPPINES
JOUSEL ANN SUDARIO, PHILIPPINES
CHRISTINE GEZMENTIZA, PHILIPPINES