Master of Business Administration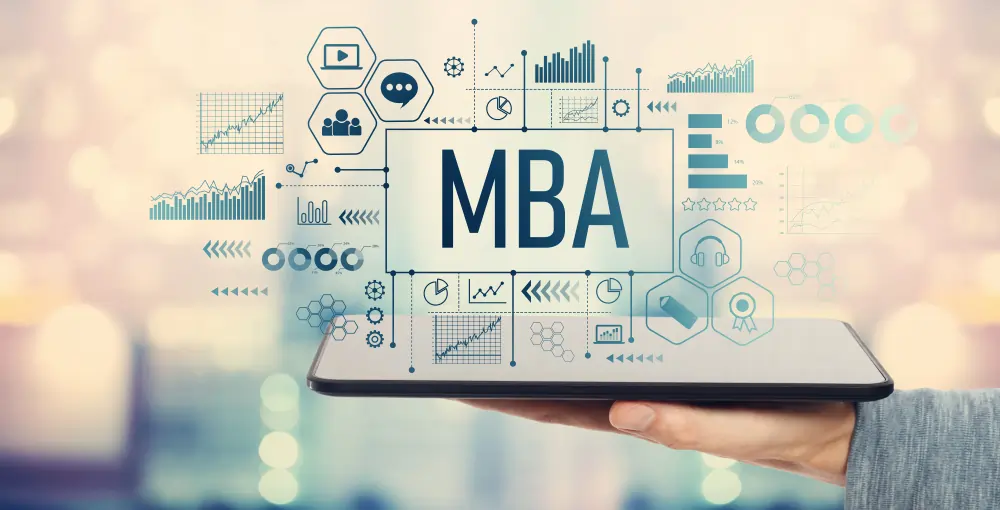 An MBA course, as we all know, is one of the most popular programs in the world among students who aspire to be business managers. An MBA is considered a generalist degree since it offers you fundamental management expertise, meaning you will get a holistic idea of marketing, accounting, finance, and other business-related areas. At the same time, it is possible to develop many important hard and soft skills through MBA courses abroad.
In the past, graduates who wished to specifically have a career in consulting or finance were interested in getting a relevant MBA degree abroad. However, today's average MBA classroom is filled with students from various professional backgrounds. This means that an MBA is among the qualifications open to everyone. Read on to learn why it pays to pursue an MBA degree abroad.
Different people have different reasons for wanting to study MBA abroad. While some reasons are common, others relate more at an individual level than collectively. Maybe you are a start-up owner who wants to acquire a set of skills to help run your business better. Or it may be any one of the following reasons:
To Face Many Challenges And Learn From Them
As a businessperson or a future CEO, you will have to deal with many challenging situations. Business school will always pose a set of unique challenges to you, regardless of where you study. Studying abroad presents you with unique opportunities that can aid you in developing skills in the classroom and beyond. For instance, studying abroad means having to adapt to a new culture and immersing yourself in it. Maybe it is the prospect of facing such a challenge that motivates you to search for MBA courses abroad.
For the Return on Investment
Despite the initial cost, there is usually a big return on investment from studying a Master of Business Administration program in a foreign country. Employers and clients value the study-abroad experience. At the same time, you will be able to access a far-reaching and diverse alumni network, personalised career tips, and other opportunities for both professional and personal growth. For instance, someone from your alumni network who works at an international company may offer you access to a mock interview that can help you with your internship there. The seemingly high fees that you may pay for an MBA abroad will be proportional to what you will get in return from it.
To Study Unconventional Specializations
The MBA specification you choose will define your future role in business. Maybe you want to do an off-beat specialization, such as aviation management, to name one. You can find a college or university overseas that focuses on this field of study. At such an institution, you will get access to certain things that a general business school may lack.
To Kickstart An International Career
The main benefit that you will get from studying an MBA abroad is arguably the platform it offers you to launch an international career. It will give you the sense of understanding you need to engage with a culturally diverse population. Imagine getting hired at the same international company where you did your internship! This would offer you the opportunity to travel to many different global offices of that company, giving you invaluable insights into different cultures. As a future leader or businessperson, you will have to deal with different cultures at some point in your life, as the world is becoming increasingly global.
MBA colleges abroad also invest a lot in expert academics. Quality MBA professors usually have solid academic credentials, extensive work experience, and a whole lot more to offer. Since these professionals can have a big impact on one's overall B-school or university experience, it is a sensible option for the institutions to invest in them. Being able to learn from these specialists is among the main advantages of doing an MBA abroad.
Requirements to Study MBA Course Abroad
Although the Master of Business Administration degree is open to anyone, you must meet certain requirements for entry into top institutions abroad. When it comes to getting an MBA abroad, eligibility criteria may vary depending on the institution and specific program. Consider the following as general information.


A strong record in your higher secondary course and your higher education program will help you gain admission into a top university. Some top MBA colleges abroad have high Graduate Management Admission Test (GMAT) score requirements, which tend to be 600 or above. Some institutions accept Graduate Record Examinations (GRE) as an alternative to GMAT. However, there are also institutions that accept candidates without GMAT or GRE scores.


A good score on an English language proficiency test is usually a must for any course abroad, and MBA is no exception. The score can vary by university, so be sure to refer to your institution's admission criteria before applying for an MBA course.


As an international MBA candidate, you should apply with a powerful
statement of purpose (SOP)
to stand out from the rest. There should be pointers in your statement of purpose highlighting why you are a good fit for an MBA at a specific university and how your education will impact the world. Strong letters of recommendation from references that know you well and a CV will also help when applying to top universities for an MBA degree.
Some institutions require work experience as well. Whether your university requires it or not, having work experience will only make the program easier and more relatable to you, offering you a foundation that simplifies learning about management and business. The institution where you want to apply for an MBA may also consider your part-time work experience after graduation.
S.no
Courses
Duration
Requirement
1.

Master of Business Administration

1 to 2 Years

A bachelor's degree

An acceptable score in an English language proficiency test

A GRE or GMAT score, as specified by the university
Career Prospects and Scope of MBA Abroad
An MBA program abroad will teach you the technical and management aspects of operating a business with theory-based and industry-oriented curriculum that includes internships and projects. Thus, it will prepare you to be a leader or a businessperson, which is usually the main goal of doing an MBA course. Besides, with an MBA abroad, you can get into any of the following roles more quickly than you otherwise would (depending on your specialisation):

Marketing Manager
Brand Manager
Product Manager
Market Research Analyst
Media Planner
Sales Manager
Internet Marketing Manager
Accounting Manager
Treasurer
Credit Analyst
Finance Manager
Payroll Manager
Operations Manager
Business Consultant
You may get a placement option through your institution as well. The main reason why many people want to secure a seat in one of the best MBA colleges abroad is because these institutions offer great placement opportunities.
Best Countries to Study MBA Abroad
As said earlier, an overseas qualification holds a lot of value in the eyes of recruiters and clients. With that in mind, it is worth noting that Canada, the USA, the UK, New Zealand, Ireland, and Australia stake a claim in being the best countries to study MBA abroad. The quality of education, available specialisations, and post-graduation opportunities in these countries are superior to the rest.


You may look into universities in other countries for an MBA qualification, but it may not hold its own against a university in one of these nations. Speaking of universities, the choice of the institution will have a greater impact on the value of your MBA qualification, so make a wise move. Here's where you may require some extra assistance, feel free to contact us to help narrow down on the ideal institution for you.


Head to us if you want to acquire more in-depth information about these study destinations, the best countries to study in, or the best universities to attend.
Frequently Asked Questions
Which is the Best MBA Specialisation?
Finance, marketing, human resource management, and international business are more in demand compared to other MBA specializations. That said, the whole point of doing an MBA is to help accelerate your career path or be a quality leader. This is to say, you should choose an MBA specialization according to what you want to do in your professional life. For instance, if you want a global career, you may be better off pursuing an MBA in international business. Consider your existing set of skills and your passion when choosing between different MBA specialization options.
Is the GMAT Compulsory for an MBA Abroad?
Is the GRE Accepted for MBA Programs Abroad?
Which is the most affordable Country for MBA?
How Long Does an Overseas MBA Program Last?
We See Your Potential and Help You to Study MBA Abroad That Adds Significant Value to Your Future.
Our international education counsellors proactively guide and support the international students in choosing the top-ranking universities and the best courses to achieve their career goal. We make sure our students are provided with personalised support when applying to study MBA courses abroad.
To get in touch with our expert team, simply leave your details below and we'll call you for a FREE consultation.

To get in touch with our expert team, simply leave your details below and we'll call you for a FREE consultation.
ERIL PAUL PANAMBO, PHILIPPINES
FE VALERIE YU, PHILIPPINES
MARK ANTHONY QUIROZ, PHILIPPINES
RISHA MENGHNANI, PHILIPPINES
JOUSEL ANN SUDARIO, PHILIPPINES
CHRISTINE GEZMENTIZA, PHILIPPINES