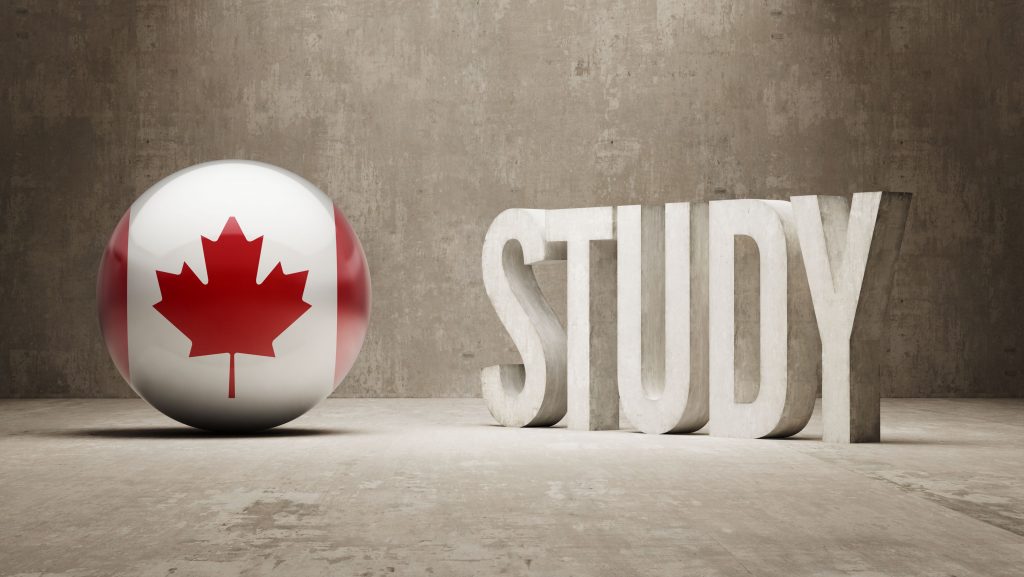 Travelling overseas for education is a process of overcoming tiny challenges and is a 'dream come true' moment for many students. From opting a study destination, to getting prepared to live in a developed country is an exciting, yet a nail-biting process.
So, what according to you is the perfect study abroad experience? An opportunity to explore natural wonders? Or experiencing skiing? Playing Ice hockey on weekends with your pals?
Well, then Canada is one study destination that best fits your dreams. 
Apart from the country's reputation as the most welcoming to international students, the advantages of a dual language system, allowing students to wear their religious clothing throughout the country and their study-cum-work policy, makes Canada an ideal study abroad destination for most international students across the world.
Hence, to make your study abroad journey seamless, we have listed our insights on how to prepare for your education in Canada.
Opt for a course that matches your interests
After you choose your study destination, determining the degree program that is suitable for you is an important process. Whether you are an undergraduate or a postgraduate student, the Canadian Educational Institutions allow you to choose from a wide range of degrees across various disciplines. 
Almost every degree program in Canada is being taught in the English language. So language will never pose as a barrier while picking up a course.
Also did you know? 
Canada is internationally acclaimed for offering an array of programs, including humanities, finance, engineering and advertising. So, you can select the courses based on your interests and one that perfectly aligns with your passion.
Student Visa Application - Documents Required
Every country has a similar process of verifying and approving the visa application form, yet the documents required for submitting a visa application varies from one country to another country. 
So, here is the checklist of the documents necessary while applying for a Canadian student visa:
The Letter of acceptance from the respective Canadian university with a valid DLI number (the original letter has to be submitted).
Your proof of identity including passport size photograph and date of birth.
A financial statement which proves your ability to support yourself while studying in Canada. This statement includes your bank account details (in a Canadian bank) and proof of loan details secured from any financial institution (if any).
An explanation letter comprising details such as reasons to apply for a study permit, choosing a particular course or university and your reasons for choosing Canada as your study destination.
Medical Prescriptions & Records
Being an international student, you will be asked to pass a medical examination before studying and living in Canada. The reports are primarily your dental, medical, and vaccination records, which you can receive from a doctor after performing your health examination.
As a recurring process, you will have to visit your doctor again for a full body medical check-up before leaving to Canada to ensure all your organs are fit or in case you have had any surgeries in the past couple of months. 
Finally, it would be best if you stocked up on your medications because Foreign prescriptions are not always allowed in Canada. Hence, give yourself some extra time to collect your prescriptions to avoid running out of medication.
Health Insurance
Insurance might seem unnecessary at this point, but in reality, some insurances such as travel and health can be a lifesaver for international students. With a small, one-time payment, travel insurance can cover everything for you during your studies, whether it is an illness or an injury.
Also, the Canadian Government mandates health insurance policies for all international students studying in Canada. The insurance (Medical) coverage available for international students varies from province to province. So, you should have some extra funds readily available for availing private health insurance coverage.
Winter Jackets
Have you been living in a rather warm place all along?
Well then, Canada's winter may surprise you with its freezing weather. Apparently, from September to December, you can experience a combination of both sunny days and some occasional rainfall. But once winter arrives, the temperature will significantly drop to an average of -6°C.
So, it's important that you pick up winter essentials like coats, a hat, warm socks, gloves, warm blanket, and jackets.
Are you a shopping enthusiast? Try to curb shopping for winter essentials in Canada. Shop as much as you can back at home, so that you can save a considerable amount of money while studying abroad.
Accommodations in Canada
Be it a homestay or private accommodation or coveted on-campus, there are numerous options available for international students. 
If you are lucky to have been offered on-campus accommodation, then you have the benefit of enjoying the vibrant social life, guaranteed security and also easy access to university.
Have you missed out on picking accommodation on-campus and wondering where you could possibly stay? No worries! There are many decent off-campus and shared accommodations available near the universities that would fit within your budgets efficiently.
Student Cities
Along with the university's reputation and tuition fees, off late, a new parameter has gained traction while deciding the study destination. 
Yes, it's the student cities! This concept ranks a city based on parameters such as pollution index, quality of life, safety, lifestyle, food and other factors.
The idea behind the concept is to get ahead of traditional academic requirements and add elements which are necessary for the mental and physical well-being of a student. 
Also, here is another reason which reinstates why Canada is the best country for international students. According to QS Best Student Cities, in 2019, 2 of Canada's cities have marked their place in the top 15  best cities in the world (Montreal #7 and Toronto #11) for international students.
So, what are you still waiting for? Keep your documents ready and contact our AECC Global's expert education counsellors by filling the enquiry form. They will ease your visa application process and guide you step by step to accomplish your study abroad dreams.