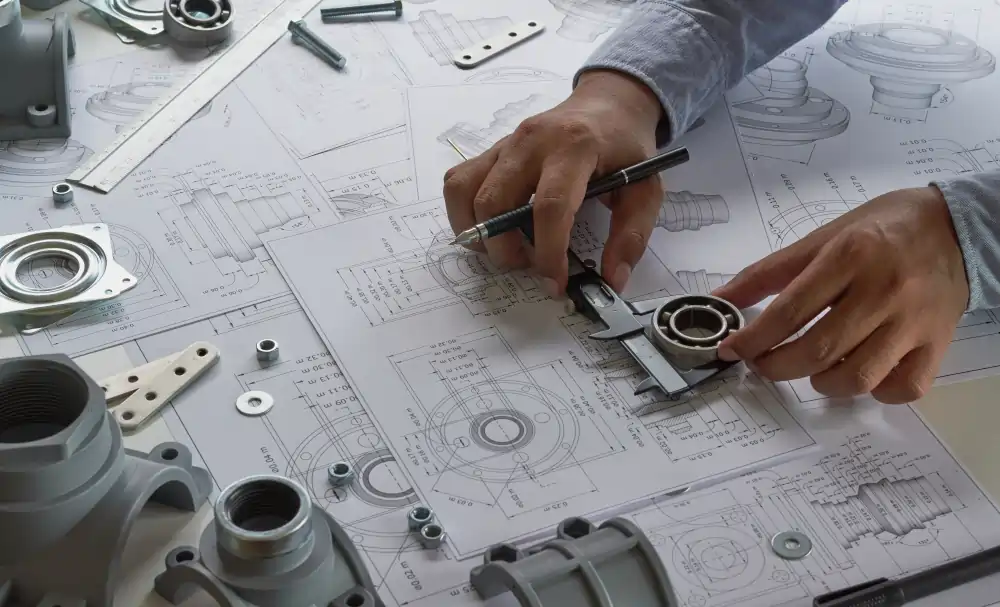 Engineering Course Overview
The engineering field offers you a unique set of skills for your future career. With so many specialisations to choose from in engineering, you can tailor your education to fit your specific interests and career goals.
A general degree in engineering usually covers the fundamentals of engineering and will let you explore different subjects before choosing a specialisation. If you wish to be an engineer, then you should earn a bachelor's or master's degree from one of the best engineering colleges abroad. Almost every engineer has a degree in the field they work in. For instance, if you wish to be a civil engineer, you should major in civil engineering.
You can even earn an additional certification, such as from a STEM course, to further your specialisation and boost your employment prospects. Read on to learn why studying engineering abroad makes sense and gain more insight on this diverse field.
Why Study Engineering Abroad?
Foreign engineering colleges and universities offer stellar engineering degree programs at the undergraduate, postgraduate, and doctoral levels. Engineering programs are also popular among Southeast Asian students, thanks to the high demand for engineers and the great career prospects across the world. Web technology, civil, mechanical, electrical, and bioengineering are some of the courses with a great market worldwide, offering students great prospects and competitive pay. With this in mind, let us discuss some reasons why studying engineering abroad is a good idea.

Job Opportunities
A degree from one of the top engineering colleges abroad will be recognised across the globe. Therefore, you can work as an engineer wherever you want and/or travel around as you like. There will be a high demand for your services, whether you have a degree in mechanical, civil, or electrical engineering, or a related field.
If you keep your options open, you will get great job opportunities in the field of engineering. Having an engineering degree abroad will not limit you to just this field either. It is recognised across all disciplines and will give you great tools for use in business and non-business situations. You may hold a degree in civil engineering abroad, but you can apply your skill set to software engineering, journalism, or even writing, and take on design work as a side gig instead. Your engineering degree can underscore how you approach all your work assignments and set you apart from other candidates on the job market. 
High Pay 
There are several reasons to become an engineer, including competitive pay. Engineering skills will allow you to earn a comparatively fast-growing sum and have career progression, compared to most other careers. Engineering is a great choice if you want a challenging, rewarding and dynamic career. Working as an engineer for a consistent period of time will help you lead a comfortable life wherever you are in the world. 
Gain an International Perspective
As a foreign national studying engineering abroad, you will get to be around people from different parts of the world, letting you explore different cultures from farther afield. An engineering degree is a highly practical qualification. If you study engineering abroad, you would also be coordinating with domestic and other international students on industry projects. This is an amazing opportunity to hone your problem-solving and teamwork skills. Working together with others to deal with complex problems in engineering will train you to approach things from different perspectives as well. 
Be Ahead of the Competition
Enrolling in an international engineering program will also help boost your employability prospects immediately after graduation. Employers will wish to see something in your profile that makes you stand out from other applicants, like a study-abroad experience. An engineering degree abroad is just one among the things that can help you clear the interview hurdle, but the qualification will attest to your capability to deal with frequent change and communicate well. Further, participating in an international engineering program will also expose you to a global alumni network, which can go a long way in your job search.
Requirements to Study Engineering Courses Abroad
To get into an engineering program, you will need to meet certain requirements, which can vary depending on where you want to study. That said, the basic requirements to study engineering abroad are usually as follows: 
Successful completion of Year 12 with good marks in science and mathematics

Academic references

A personal essay that displays how interested you are in engineering

Good scores in English proficiency and other entry tests; the university you apply to for engineering will outline the specific scores that you need

A BSc, BEng, or another type of bachelor's degree in engineering for a postgraduate-level course
S.no
Courses
Duration
Requirement
1.

Bachelor's in Engineering

Up to about 4 years

Successful completion of Year 12 with good scores in mathematics and science

A satisfactory score in an English proficiency test.

2.

Master's in Engineering

Up to 5 Years

A bachelor's degree in engineering

An acceptable score in an English language proficiency test
Check out the criteria for the courses that you want to enroll in to discover what GPA or grades you may require for admission.
Career Prospects and Scope of Engineering Abroad
Engineering is usually a great career option for international students because companies want innovative and adept workers who can aid them in creating better products and systems. It is great, especially for those who like to solve complex technical issues and make substantial improvements in the industry. With that in mind, let us look at eleven types of employment positions in engineering:
Industrial engineer

Biomedical engineer

Environmental engineer

Structural engineer

Civil engineer

Mechanical engineer

Chemical engineer

Electrical engineer

Nuclear engineer

Aerospace engineer
Be sure to choose a course focusing on the area that matches your academic interests and career ambitions.
Preferred Countries to Study Engineering Abroad
When it comes to the best countries to study engineering abroad, there are many options worth looking into, including the following:
USA 
The US is a great place for higher education, and engineering is no exception. There are many reasons to choose the US as your study-abroad destination for engineering . For one, the United States government permits hiring foreign nationals in speciality subjects, like engineering, as long as they have accredited undergraduate qualifications from American institutions. 
Canada 
Tuition fees and living expenses in Canada are usually more affordable when compared to many other countries. The same goes true even if you pursue a costlier degree, like an engineering degree. You can get quality education in Canada, and that too at a relatively budget-friendly price.  
Furthermore, universities in Canada are also renowned for their research. As a major in mechanical, electronics, or electrical engineering, you will be able to take part in many exciting experiments. Studying in Canada will also let you enjoy the nation's beautiful seasons, abundant wildlife, clean environment, great quality of life, and multicultural diversity. 
New Zealand 
The requirement for engineers is growing in New Zealand. The country is in pressing need of engineering professionals to match its growing economy. Therefore, there could be a greater number of employment positions for international graduates to fill in New Zealand. This makes New Zealand one of the best countries to study engineering for international students. 
There are many top engineering programs in New Zealand, including software engineering, electrical engineering, mechanical engineering, chemical engineering, and aeronautical engineering.
Australia 
Australia may not be the cheapest country to study engineering, but it is among the best options in this regard for a number of reasons. Firstly, engineers are much sought-after in Australia. Universities in Australia offer campus placements with many prestigious organisations from the country and other parts of the world. Universities in Australia pay attention to real-world applications, which helps in equipping the students well enough to deal with corporate life pressures and change. It is important to deal with these challenges in a discipline like engineering, as it pretty much evolves every day.
Head to us if you want to acquire more in-depth information about these study destinations, the best countries to study in, or the best universities to attend.


Frequently Asked Questions
What Entry Requirements Are Needed for Engineering Abroad?
The requirements to study engineering abroad may vary depending on the university you plan to apply to. However, some requirements are common for engineering. We have covered those common conditions above. You may also contact our expert education counsellors for more specific information in this regard.
Which Countries Are In Demand for Engineers?
Which is the Most Affordable Country to Study Engineering?
How Can I Study Engineering Abroad?
Which Engineering Branch is Best for the Future?
We See Your Potential and Help You to Study Engineering Abroad That Adds Significant Value to Your Future.
Our international education counsellors proactively guide and support the international students in choosing the top-ranking universities and the best courses to achieve their career goal. We make sure our students are provided with personalised support when applying to study engineering abroad.
To get in touch with our expert team, simply leave your details below and we'll call you for a FREE consultation.

To get in touch with our expert team, simply leave your details below and we'll call you for a FREE consultation.
ERIL PAUL PANAMBO, PHILIPPINES
FE VALERIE YU, PHILIPPINES
MARK ANTHONY QUIROZ, PHILIPPINES
RISHA MENGHNANI, PHILIPPINES
JOUSEL ANN SUDARIO, PHILIPPINES
CHRISTINE GEZMENTIZA, PHILIPPINES