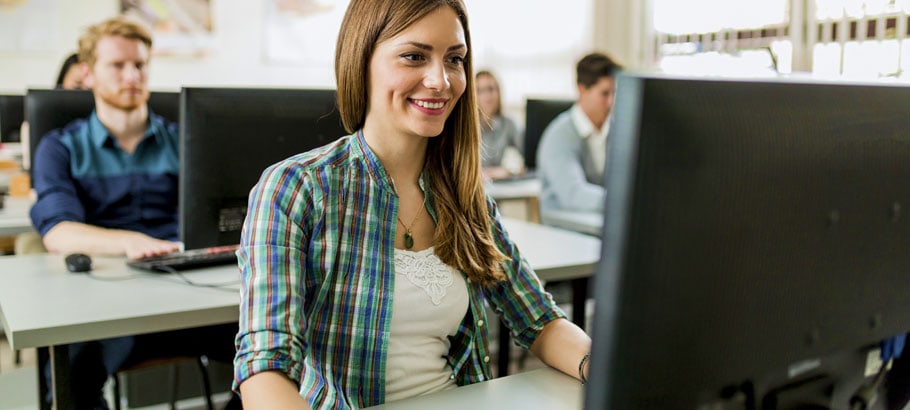 There are different English language proficiency exams available in the market and it is crucial for test takers to choose the test that is suitable to them.
The Pearson Test of English (PTE) Academic, one of the newest English language proficiency exam, is gaining global popularity due to its modern approach. Fully computerised, it brands itself with the innovation that promises accuracy, non-biased and less waiting time for results.

To give you overview: Here are the 5 Reasons You Need to Know About PTE Academic.
Approved and certified
PTE (Pearson Test of English) Academic is recognized and broadly accepted by numerous institutions in Australia, New Zealand, UK, USA, Canada, Ireland and notable organizations such as YALE, INSEAD, and Harvard.
Consistent and unbiased
Since PTE (Pearson Test of English) is purely computer-based English exam, test takers are guaranteed that their test results are accurate and impartial. The exams are marked in automation by computers which ensure that scoring is consistent and there is no room for probable biased perspective of examiners.
Flexibility and dates available
One advantage in choosing PTE is the number of test centres. With over 200 test centres across the globe and a total of 363 testing dates in a year, test takers can choose from a range of testing sites and dates that they prefer. It is also worth mentioning that test takers can book up to two days before the day of the exam.
Modern test centres
All test centres follow the strict guidelines laid out by Pearson. This includes digital registration by phone and palm, CCTV camera at every cubicle and many more. There are also test administrator who will assist test takers into their assigned partition cubicle with individual computer.
Quick and secured test results
Another great feature of PTE is the fast releasing of results. Test results are expected to be received by the examinees within five business days. This is a significant benefit for individuals wanting to get their results urgently especially if English proficiency is part of the requirement. Institutions such as universities are gives high regards that PTE test results are genuine and owned by the test takers themselves because of security standards being implemented by PTE (Pearson Test of English) such as data forensics, palm-vein scanning, and randomised test forms.

AECC Global is offering a PTE Preparation course which can help you ace your PTE Academic Test. Book an appointment today and learn more about the flexibility and affordability of the PTE coaching program.