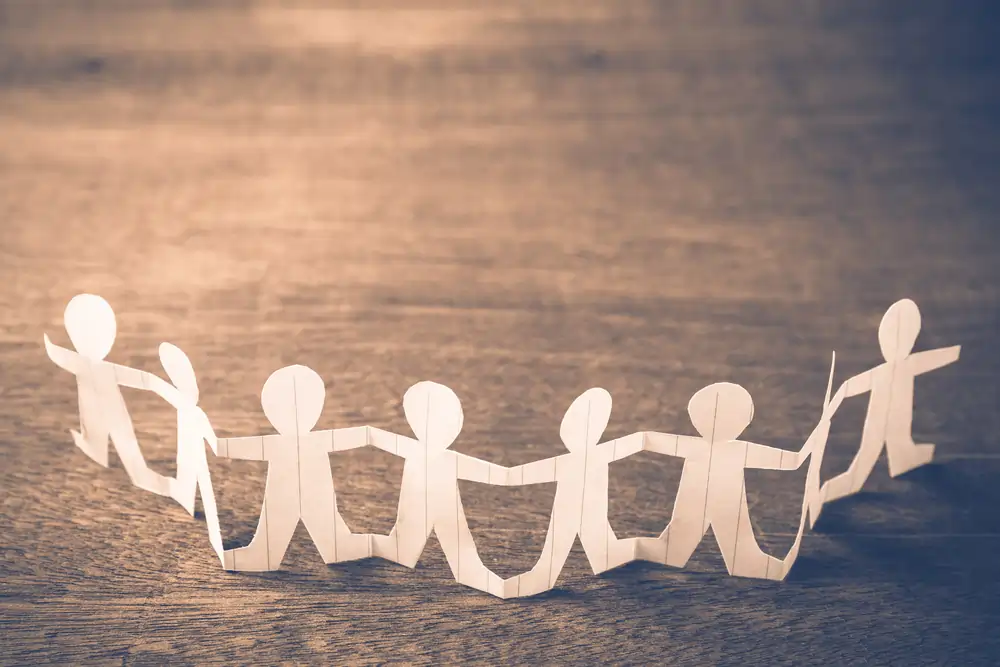 As a profession, social work empowers communities, helps individuals deal with difficult situations, and promotes social cohesion and development. Social workers try to improve the lives of individuals, families, and communities by speaking for their rights and helping them otherwise. They work with people from different socioeconomic, religious, and cultural backgrounds, as well as help their clients through sensitivity, understanding, and compassion.

In many countries, a bachelor's degree such as a Bachelor of Science in Social Work is your stepping stone to becoming a social worker. It will offer you the skills and knowledge you need to work as an entry-level social worker or pursue a master's in social work. After gaining a master's in social work, you can apply for a licence and seek certification with a national agency. A bachelor's program in social work covers social services, drug dependence, human behaviour, and research in social work.

A master's program in social work, such as an MSW, brings together community-based and clinical studies for a comprehensive course for Bachelor of Social Work (BSW) degree holders. A Master of Social Work course may include social welfare policy and history, social justice and diversity, social work practice, and human behaviour. People who pursue a master's in social work will also have to complete field placements.

After earning an MSW, you can look to practise as a social worker. With enough experience in the bank, you may also seek a doctorate in social work if you want to broaden your knowledge and become a scholar, entrepreneur, or community leader. A doctorate program in social work delves into executive leadership, financial management and research for societal change, and public discourse.
Why Study Social Work Abroad?
Universities from countries such as the UK, Canada, Australia, and elsewhere offer social work programs. Studying abroad will allow you to develop valuable social work skills, such as interacting with individuals from different cultures and backgrounds. Read on to learn why else you should enrol in a social work course abroad.

To Serve a Larger Population

There are social work positions in abundance at global nonprofit organisations that operate with humanitarian purposes. As per UN Global Issues statistics, 1.6 billion people in the world lack access to electricity, 790 million individuals are undernourished, and there is no basic sanitation for 2.6 billion people. Children are especially at-risk, as the statistics show that 2.2 million children die annually due to a lack of immunization. This demonstrates the enormous demand for social workers around the world. Working domestically will not allow you to serve a large demographic.

Cultural competency, appropriate education, and experience are the attributes you need to start having an impact beyond the border in social work. Perhaps the reason you want to be a social worker is to cater to society at large, so why not tap into the international market?

More Employment Opportunities

MSW holders have a greater number of opportunities for employment in international social work than what may be available to them domestically. For instance, NGOabroad is an organisation of social workers that helps social work graduates and students prepare for volunteering opportunities and opportunities for employment abroad. On the other hand, the International Federation of Social Workers represents hundreds of social worker associations and millions of social workers around the world. There are many other organisations abroad that offer plenty of opportunities for social work graduates to have an impact on others.

Salary and Opportunity to Work for a Good Cause

MSW holders, especially, can earn a lot annually while helping people who try to overcome various issues. The average salary of a social worker in the US is about $50,000 a year. As per the UN, the base salary for social work roles ranges between $37,000 and $80,000 on average, depending on the level of leadership expertise and other specialised experience of candidates. What adds to the appeal of employment in social work is that it can be fulfilling, as it allows professionals to help deal with problems like war, human trafficking, forced labor, disease, poverty, and natural calamities.
Requirements to Study Social Work Abroad
The requirements for admission to a bachelor's or master's degree in social work vary a little bit from one country to another and from one institution to another. A Bachelor of Science in Social Work or a similar undergraduate degree requires the following:
The successful completion of Grade 12 at the least.

In most countries abroad, you will also need to have satisfactory scores in an English proficiency examination, such as the

TOEFL

or

IELTS

.

Universities in some countries, such as Canada and Australia, may also require relevant work experience for entry into even a bachelor's program in social work.
Requirements for Master of Social Work courses vary from one university to the next. Many MSW courses require candidates to have the following:
A bachelor's in social work or an undergraduate degree in a related discipline

Transcripts of every post-secondary course

A resume

A personal essay

A letter of recommendation
Further, Master of Social Work courses often require candidates to have a GPA of at least 2.5 for admission.
Career Prospects and Scope of Social Work Abroad
Are you an empathic person who likes to work with others? If so, a social work career may be ideal for you. Social work is a broad field with career opportunities for people of any educational level. Many social work career paths allow graduates to make an impact on the lives of children and families around the world, including the following:
Social and human service assistants

Family reunification specialist

Adoption coordinator

Disaster response director

Child welfare specialist

Gender advisor

Refugee shelter administrator

Humanitarian affairs officer

Licensed clinical social worker

Social and community service manager
Best Countries to Study Social Work Abroad
There are many great countries to study social work abroad and work in this field after graduation. The United Kingdom is among the best countries for it because there are many
scholarships in the UK
, along with opportunities for on-the-job training. It is a safe and welcoming place as well, so many choose this nation for social work qualifications and job opportunities after graduation. Other nations that are good for a degree in social work include the US, Canada, Australia, Ireland, and New Zealand.
Head to us if you want to acquire more in-depth information about these study destinations, the best countries to study in, or the best universities to attend.


Frequently Asked Questions
What is International Social Work?
International social work is an industry that deals with child rights, gender equity, natural calamities, and other issues at a global level. There are several employment opportunities in the field of global social work. It is a vital field that always requires qualified and committed employees.
Is Social Work a Part of HUMSS?
What is the Difference Between Social Work and Social Science?
What Type of Social Worker Earns the Most?
Can You Work Out of the Country as a Social Worker?
We See Your Potential and Help You to Study Social Work Abroad That Adds Significant Value to Your Future.
Our international education counsellors proactively guide and support the international students in choosing the top-ranking universities and the best courses to achieve their career goal. We make sure our students are provided with personalised support when applying to study social work abroad.
To get in touch with our expert team, simply leave your details below and we'll call you for a FREE consultation.

To get in touch with our expert team, simply leave your details below and we'll call you for a FREE consultation.
ERIL PAUL PANAMBO, PHILIPPINES
FE VALERIE YU, PHILIPPINES
MARK ANTHONY QUIROZ, PHILIPPINES
RISHA MENGHNANI, PHILIPPINES
JOUSEL ANN SUDARIO, PHILIPPINES
CHRISTINE GEZMENTIZA, PHILIPPINES