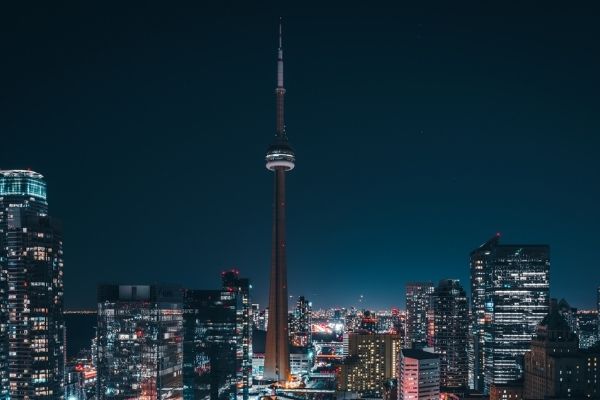 Student Visa Requirements in Canada
Let us guide you through your Canada student visa application process for your higher education.
Canada student visa requirements for Filipino students
Welcoming over 6,42,000 international students every year, Canada ranks 3rd globally in attracting international students after the USA and Australia. Canada has over 98 renowned universities, and a majority of them are publicly accredited and funded.
The country provides globally recognized Bachelor's, Master's, Diplomas, certificates, and Doctoral Degrees for international students. 
Here are the Canada student visa requirements that you need to meet to secure a student visa in Canada from the Philippines.
Letter of acceptance from the institution or university.
Financial requirements
English proficiency
Health requirements 
Types of Canada student visa
Student visa for Canada is valid for 3 – 4 years, depending upon your course time, with an additional 3-month student visa Canada extension. The other 90 days lets you prepare to leave Canada or apply for an extended stay. 
With your student visa for Canada, you can leave Canada during your studies if you wish to go back home. However, you may need to show proof that you're enrolled in your school when you return to Canada.
Canada student visa documentation checklist
Completed student permit application form.
Letter of acceptance from the university/institution. 
Two recent passport-size photographs.
Proof of monetary funds. You will need to provide financial evidence of at least 10,000, and for studying in Quebec, you need to provide evidence of 11,000 CAD per year.
Statement of purpose.
English language test scores. 
Canada student visa application process
After arranging all your documents, you will have to apply for your student visa application online using the CIC official website. You can apply for a student visa for Canada three months before your intended date of travel to Canada. The date when your application fee is paid is your application date. Concerning your application's status, if your visa application is successful, you will be updated through emails.
We're here to support you
When it comes to visas, the process and outcomes can be very daunting for a lot of people. You need a team you can trust to give you the right guidance on documentation and process.
At AECC Global, we've got years of experience in handling visa applications. Requirements vary by country and change often. We are always updated about the changes and equipped to support you. While our counsellors can guide you on general visa documents if you are managing your own application, you have the support of our in-house migration agents if you need help with a more complex question, Fill in the enquiry form below!
To get in touch with our expert team, simply leave your details below and we'll call you for a FREE consultation.

To get in touch with our expert team, simply leave your details below and we'll call you for a FREE consultation.
ERIL PAUL PANAMBO, PHILIPPINES
FE VALERIE YU, PHILIPPINES
MARK ANTHONY QUIROZ, PHILIPPINES
RISHA MENGHNANI, PHILIPPINES
JOUSEL ANN SUDARIO, PHILIPPINES
CHRISTINE GEZMENTIZA, PHILIPPINES