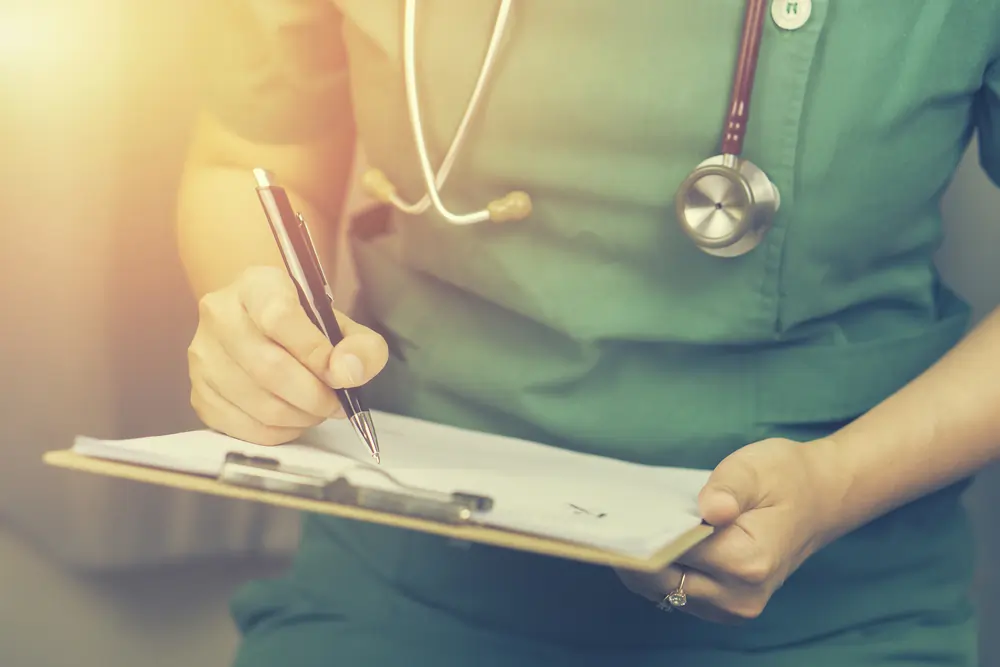 You can describe nursing as a science and an art; a mind and a heart. At the heart of nursing is respect for the dignity of humans and knowledge of patient requirements. Every nurse usually uses their judgement to integrate the subjective assessment of an individual's biological, behavioural, and physiological needs with objective data. This helps confirm that every patient gets optimal care.
The responsibilities of nurses range widely, from making acute treatment-related decisions to offering vaccinations at schools. The drive and skill required to become a nurse are the most important unifying characteristics in all nursing roles. Through knowledge-based nursing expertise and long-term patient behaviour monitoring, nurses are in the best position for a comprehensive view of patient wellbeing. Does this pique your interest in studying nursing abroad? If so, read further.
Why Study Nursing Abroad?
Studying abroad will have a positive effect on you as a nursing student. There are many benefits of studying nursing abroad, including some of the following.
Quality Nurses Are in Short Supply
There has been a nursing shortage in many nations. The United States' Bureau of Labor Statistics predicts that there will be a 9% increase in the employment rate of registered nurses in the US this decade. And, thousands of experienced registered nurses will retire this year. So, working as a nurse abroad could be lucrative for you, whether you are a student on an internship or a trained professional.


Economic downturns do not affect the healthcare industry as much as they impact other sectors. There is invariably a requirement for healthcare solutions, whether a nation is economically developed or developing. There is a lot of demand for both qualified nurses and doctors everywhere and at any time. As per a WHO estimate, there will be a need for 9 million more midwives and nurses in the world by 2030.
If you study nursing abroad, you are most likely to get a job immediately after graduation as compared to those who study it at home. A nursing internship that comes with your study-abroad program will look good on your resume and show how much experience you have in different aspects of nursing. On the other hand, volunteering abroad will offer you hands-on experiences that are unlikely to be available domestically. In the healthcare field, studying abroad will also offer you access to public health subjects that are usually not available back home. Read on for more benefits of studying nursing abroad in 2022 and beyond.
As a nursing student, you will work and interact with your fellow students, faculty members, the locals, community leaders, and non-nursing professionals. Thus, you can develop a group of international colleagues who will be helpful to you in your future endeavours.


Besides, there is a connection between cultural competence and academic experience in nursing. For example, as per the Journal of Nursing Education and Practice research, those who study nursing abroad experience higher levels of both sensitivity to cross-cultural care and appreciation than those who do not. You cannot overemphasise how important cultural competency is in nursing, especially when it comes to opportunities abroad in nursing such as networking.
When you do a nursing course abroad, you can immerse yourself in the food, traditions, languages, and other aspects of your host country. This may be useful if you want to stay back in the country to pursue a career in nursing there. Besides, it will give you an opportunity to explore local health determinants.
Personal Growth Opportunities
This is among the benefits of studying nursing abroad. You will learn much when you choose to go overseas for higher education in nursing. For instance, by working as a nurse in an internship arrangement at a low-resource setting, as part of your overseas course, you could learn ways of becoming more resilient from the locals who are used to hardship.
Learn What International Nursing Is All About
An important takeaway from participating in the best nursing programs abroad is that it will allow you to understand the meaning of nursing in an international context. As an international nursing student, you may realise that nursing abroad has a meaning that is unlike what it means in your home country. Most universities abroad are realising how important international perspectives are in different fields of study, including nursing. Furthermore, the world is becoming increasingly interconnected, hence the requirement for more intercultural exchange.
Requirements to Study Nursing Course Abroad
A bachelor's degree in nursing lasts three to four years, depending on the location. The entry requirements may also vary depending on the university and/or the specific program. For example, some BSc nursing programs abroad require work experience, a personal essay, and references.
An MS in nursing generally lasts two years. The admission requirements may vary according to the institution and/or the specific course. For instance, some MS in nursing programs require the candidate to have clinical experience.
S.no
Courses
Duration
Requirement
1.

BSc in Nursing

Up to 4 years

Successful completion of 12th grade.
A satisfactory score in an English proficiency test.

2.

MS in Nursing

Up to 2 Years

BSc in Nursing

Satisfactory GRE scores and GPA

An acceptable score in an English language proficiency test
Career Prospects and Scope of Nursing Abroad
With modern medicine increasing the human lifespan on average, the requirement for healthcare service professionals is going up as well. There will be a need for more nurses to look after the ageing population around the world. The frequency of diabetes, obesity, and other chronic diseases is increasing, as is the level of preventative care.


Everyone chooses a career partly to earn good money, and this also requires passion and perseverance. There are various high-paying jobs available in nursing research. There may be several opportunities for nursing professionals in your home country, with competitive salaries, but growth and learning platforms matter more when it comes to the sheer breadth of options in nursing internationally. The highest-paying jobs in nursing with the highest demand include the following:


Registered nurse anaesthetists

Clinical nurse specialists

General nurse practitioners

Professional nurse midwives

Medical-surgical assistants
Best Countries to Study Nursing Abroad
Nations with high demands for nurses are most likely to offer a better balance between work and personal lives. The governments and labour departments of several countries are preparing to change their public health systems to tackle the shortage of nurses. The changes include improving the working environments of nurses, bringing rewarding incentives for them, and acknowledging their contributions in better ways. The implementation of these changes will help simplify the recruitment of foreign nurses.


Another factor that contributes to the higher levels of satisfaction of nurses working abroad is the higher pay they get. As per the United Nations Population Fund, nurses working abroad often get salaries that exceed the pay scales of those who work domestically by 25% on average. Nurses from beyond Europe who want to move to a European country and work there, have the opportunity to do it since many European nations try to address healthcare labour shortages. Speaking of the labour shortage, it is among the reasons that make the following nations attractive options for a nursing degree abroad:


Head to us if you want to acquire more in-depth information about these study destinations, the best countries to study in, or the best universities to attend.
Frequently Asked Questions
Can I Study Nursing Abroad Without IELTS?
Yes, you can. There are several foreign universities that accept candidates into their nursing programs if they meet alternative English proficiency requirements and other criteria.
Which is the Cheapest Country to Study Nursing?
What Are the Requirements to Study Nursing in the USA?
How Long is a Nursing Course Abroad?
What is the Age Limit for Nurses in the UK?
We See Your Potential and Help You to Study Nursing Abroad That Adds Significant Value to Your Future.
Our international education counsellors proactively guide and support the international students in choosing the top-ranking universities and the best courses to achieve their career goal. We make sure our students are provided with personalised support when applying to study nursing abroad.
To get in touch with our expert team, simply leave your details below and we'll call you for a FREE consultation.

To get in touch with our expert team, simply leave your details below and we'll call you for a FREE consultation.
ERIL PAUL PANAMBO, PHILIPPINES
FE VALERIE YU, PHILIPPINES
MARK ANTHONY QUIROZ, PHILIPPINES
RISHA MENGHNANI, PHILIPPINES
JOUSEL ANN SUDARIO, PHILIPPINES
CHRISTINE GEZMENTIZA, PHILIPPINES