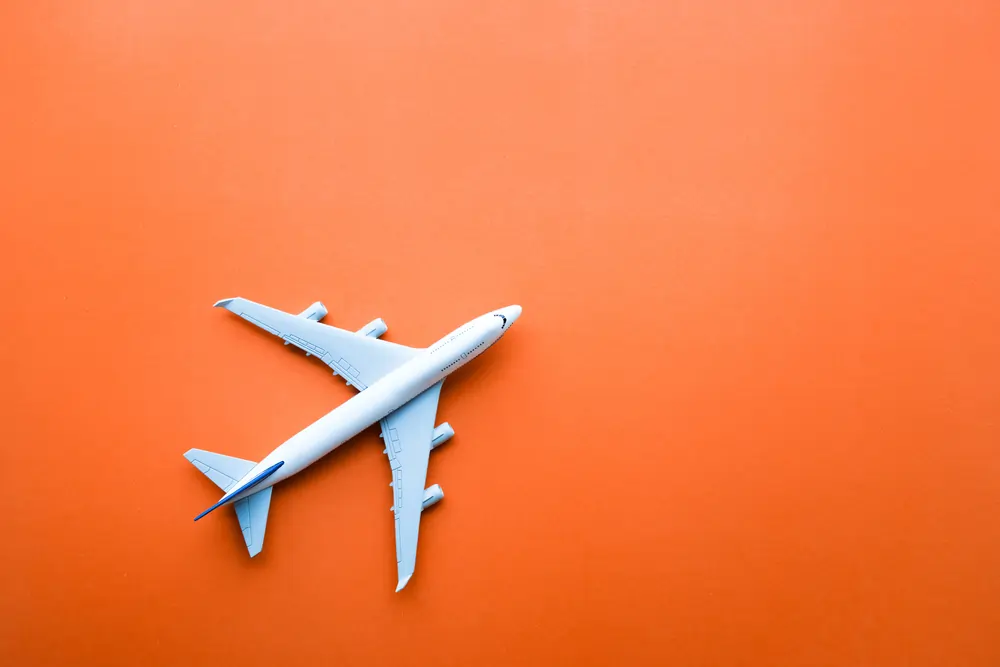 As a field of study, aviation is diverse – it can mean different things in relation to different programs. Some programs specialise in training students to be commercial pilots, while others focus more on air traffic or airport and airline management.

Aviation courses are available at the undergraduate, postgraduate, and doctorate levels. Depending on the program you choose, your aviation degree course can involve many practical sessions with aircrafts, along with a combination of seminars, group lectures, and tutorials.

To be eligible to work as a commercial pilot abroad, you will have to complete the necessary training first and then earn a relevant pilot's licence. The duration of training for an aspiring commercial pilot and what this training involves differ between certain nations, but all countries have aviation authorities that accredit licences and stipulate the requirements for one to be eligible to fly. Aviation courses for aspiring commercial pilots involve flight school training.

The content and structure of aviation programs can differ depending on the university where students decide to study. A vast majority of aviation courses have different subjects or are available with specialisations, such as the following:
Aviation and logistics management

Aviation management

Aviation with commercial pilot training

Aviation engineering

Aviation technology

Aviation with airline and airport management

Aviation and tourism
Therefore, the units you will study will vary depending on which aviation degree program you decide to enrol in. However, the common topics that you may anticipate studying include the following:
Aviation logistics

Aircraft systems and navigation

Airport operations

Aviation safety

Aviation engineering
Why Study Aviation Abroad?
Competitive Pay


The pay scale of a pilot working abroad can be lofty, making it a job with one of the highest salaries. How much a pilot or an aviation manager earns hinges on factors like their employer and experience. As for aviation managers and pilots, a regional airline usually pays a lot less than a major airline.


The yearly salary of a commercial pilot in the USA is $102,726 on average. As an aviation manager in the USA, you may be able to earn anywhere between $100,000 and $150,000 per annum in the first two years of work. The average salary of an airline pilot in the Philippines is PHP 495 per hour, and their average pay ranges between PHP 703,175 and PHP 1,259,127 a year.


Increasing Demand


As per the US Bureau of Labor Statistics, there will be around 6% growth in employment for commercial pilots this decade. In this period, there should be around 7,700 pilot vacancies in the US aviation industry. There are also similarly high requirements for commercial pilots in countries such as Australia, Canada, New Zealand, Ireland, and the UK. Studying aviation in one of these top destinations is a surefire way to find work within the aviation industry.


As for aviation managers in the USA, the statistics regarding the unemployment rate for the last decade paint a bright picture. As per data from the Bureau of Labor Statistics, the rate of unemployment came down from around 7% to 2% from 2010 to 2019. This trend is likely to continue as airline operations pick up pace following a challenging epidemic. The aviation sector in the ASEAN region has a bright future and is among the world's fastest-growing industries.


For the Incredible Career Opportunities


Earning a master's in aviation management or pilot training overseas is the best way to enhance your career options, as it offers you a competitive advantage over others in this field due to certain reasons – the main reason being that foreign schools have top-quality faculty with plenty of experience in aviation management or pilot roles, along with state-of-the-art equipment for pilots. With a master's in aviation abroad, you may work as a pilot or take up a high-profile managerial role at an international airline. Alternatively, you could be eligible to work as a Federal Aviation Administration (FAA) inspector or within the FAA's team that looks into air traffic control facilities.


Opportunity to Travel Around the World


Perhaps you want to pursue an aviation career for the travel opportunities it offers. As an aviation industry professional, the world is your oyster. If you like exploring places and embarking on adventure trips across the globe, your options will be virtually limitless in this field.
People who work for major airlines can get flight benefits not just for themselves, but also for their family members. The benefits include a non-revenue ticket, also known as a "buddy pass," that you can use to travel on a flight if there are seats available after every paying customer has boarded it.
Requirements to Study Aviation Abroad
The criteria you need to satisfy to study aviation abroad may vary depending on where you want to do it and the course you want to pursue. This means that you must consider the following as just general information – when in doubt, feel free to contact our counsellors for more information:
Depending on your study destination, there is usually a minimum age requirement to begin flight training, which can range between 14 and 18 years.

You must meet educational requirements, which can include a high school diploma or university degree.

The university-specified minimum score in an English language proficiency test, such as the

IELTS

.

Usually, a student pilot licence is also necessary to start flight training. Your school board will take care of this for you. It will not be your responsibility because flying usually starts in the second or third year of study.

Medical fitness (for flight school admission).
Career Prospects and Scope of Aviation Abroad
Are you a teenager who is keen on exploring an aviation career? If so, you are going to enjoy it because there are more options than just becoming a pilot. Statistically speaking, flying may be the safest way to travel, but if you are afraid of it, you may also pursue a career in a non-pilot role in aviation management abroad. Pursuing this career requires you to learn everything possible about challenging concepts, such as aviation management, aviation maintenance, air traffic control, and air transportation economics.

The aviation sector is ever-changing, exciting, and rife with great career opportunities. Films like Top Gun and Con Air may romanticise aviation careers somewhat, but the fact is that aviation jobs come with several benefits. Let us discuss some popular aviation jobs to help you understand what your options are in this industry:
Pilot

Air traffic controller

Flight attendant

Flight instructor

Airport manager

Aviation maintenance technician
The UK has a way for you to know whether you are fit for a pilot's job – The Honourable Company of Air Pilots offers an aptitude test for those without much flying experience. It can help you determine whether becoming a pilot is a suitable move for you, before paying for a related course.

If it fits you, you should start considering how you are going to pay for one of the best aviation programs abroad. For instance, there are many partial scholarships for Filipino students abroad; you should consider financing your program with one of those.
Best Countries to Study Aviation Abroad
Aviation is among the industries that are growing faster than other sectors. That said, to land a job in aviation, you should know which study destinations have the best aviation courses. For instance, it only takes three years of study in Australia to be a commercial pilot, and institutions such as Southern Cross University and Swinburne University offer top aviation programs. Besides, aviation is among the best career options here because Sydney-based Qantas is one of the best airlines in the world. Here are some of the other best study destinations for aviation education abroad:
If you want to learn more about a degree in Aviation abroad or any other field of study, feel free to contact our counsellors to help accelerate your path to admission.
Frequently Asked Questions
What Subjects Are There in Aviation?
Your aviation subjects will differ depending on your specific program. If you are studying aviation management, your areas of study may include transport logistics management, flight route planning, aviation safety, sustainable aviation practices, and digital aviation. If you are attending flight school, however, your aviation subjects may include data science, aviation meteorology, VOR navigation, and the fundamentals of flying.
How Long is an Aviation Course Abroad?
Is Flight School Training Difficult?
Is Aviation a Good Career Option in Canada?
Does a Career in Aviation Require Mathematical Expertise?
We See Your Potential and Help You to Study Aviation Abroad That Adds Significant Value to Your Future.
Our international education counsellors proactively guide and support the international students in choosing the top-ranking universities and the best courses to achieve their career goal. We make sure our students are provided with personalised support when applying to study Aviation abroad.
To get in touch with our expert team, simply leave your details below and we'll call you for a FREE consultation.

To get in touch with our expert team, simply leave your details below and we'll call you for a FREE consultation.
ERIL PAUL PANAMBO, PHILIPPINES
FE VALERIE YU, PHILIPPINES
MARK ANTHONY QUIROZ, PHILIPPINES
RISHA MENGHNANI, PHILIPPINES
JOUSEL ANN SUDARIO, PHILIPPINES
CHRISTINE GEZMENTIZA, PHILIPPINES