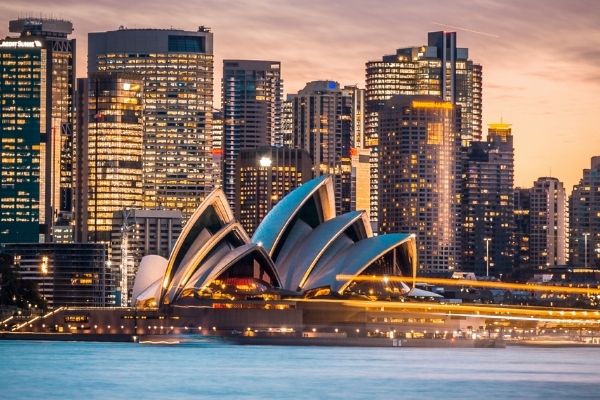 Student Visa Requirements in Australia
Let us guide you through student visa Australia requirements & application process for your higher education.
Australia student visa requirements for Filipino students
Australia is one of the most sought after destinations thousands of students from Asia apply to study. Housing hundreds of world-class institutions for a range of courses, Australia promises bright career prospects after graduation. 
Here are the basic Australia student visa requirements you need to meet to secure an Australian student visa from the Philippines.
Genuine Temporary Entrant requirement 
Financial requirements
English proficiency
Character and health requirements
Types of Australia student visa
Subclass 500 is the student visa for Australia that all international students have to apply for. To apply for this visa, you should have secured a COE (Confirmation of Enrolment) or an offer letter from an Australian institution for a CRICOS registered course. 
Additionally, you might be asked to attend an interview at your nearest Australian embassy or consulate. With this visa, you can study two or more related courses if the course gap is less than two calendar months. 
You will also be expected to prove your English proficiency by taking one of the accepted standard English tests (IELTS, PTE, TOEFL iBT and CAE). You will need to submit the evidence of your financial status to prove you can pay for your studies and stay in Australia. 
OSHC (Overseas Student Health Cover) is a must and it should be valid throughout your stay in Australia. Some courses require students to have their health checked and certified as healthy by doctors in their country and later approved by the Australian immigration department. Furthermore, a criminal record check is mandatory as a part of your character assessment. 
Australia student visa documentation checklist
A copy of your passport along with a copy of your driver licence or national identity card and your birth certificate. 
A completed visa application form (157A).
English test scores.
Confirmation of Enrolment or an Offer letter from the institution.
Evidence of your financial capacity to support your studies. 
Health Insurance (OSHC).
Criminal check record. 
Health check-up results.
Recent passport-size pictures.
Australia student visa application process
Once all your documents are arranged and in place, you will have to create an 'ImmiAccount' online and apply through the portal. You can directly upload the documents and pay the student visa Australia application fee which is AU $620. 
Most applications for a student visa for Australia take a month to process. The best part is that you can apply from anywhere in the world. Once your visa application is lodged, you can view the status of it through your ImmiAccount. 
A registered migration agent can also carry out the entire process on your behalf. If your visa application is successful, you will be notified via email on the same with your Visa Grant Number, Date of expiry of your visa and the conditions associated with your visa.
We're here to support you
When it comes to visas, the process and outcomes can be very daunting for a lot of people. You need a team you can trust to give you the right guidance on documentation and process.
At AECC Global, we've got years of experience in handling visa applications. Requirements vary by country and change often. We are always updated about the changes and equipped to support you. While our counsellors can guide you on general visa documents if you are managing your own application, you have the support of our in-house migration agents if you need help with a more complex question, Fill in the enquiry form below!
To get in touch with our expert team, simply leave your details below and we'll call you for a FREE consultation.

To get in touch with our expert team, simply leave your details below and we'll call you for a FREE consultation.
ERIL PAUL PANAMBO, PHILIPPINES
FE VALERIE YU, PHILIPPINES
MARK ANTHONY QUIROZ, PHILIPPINES
RISHA MENGHNANI, PHILIPPINES
JOUSEL ANN SUDARIO, PHILIPPINES
CHRISTINE GEZMENTIZA, PHILIPPINES