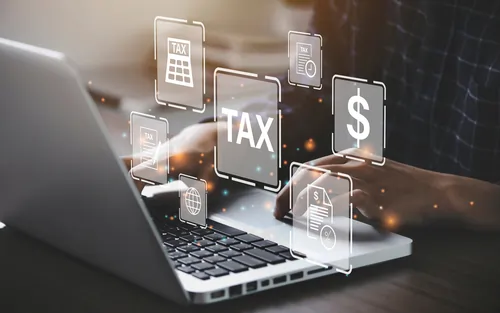 Accounting Course Overview
Are you inclined towards being numerate and organised? If so, a career in accounting may be ideal for you. Accounting involves recording, summing up, and reporting sensitive financial information. A bachelor's in accounting or a closely related field is a must to be an accountant. There are many accounting courses for international students, so it has never been easier than it is now to study accounting abroad.
An accounting major can pave their way to an international career with many incredible opportunities. As a major in accounting, you will learn ways of creating, maintaining, and auditing an accurate and comprehensive system that depicts the financials of an organisation. So, are you thinking about pursuing a career in this exciting and dynamic field? If so, keep reading to find out the top benefits of studying accounting overseas, and more.
Why Study Accounting Abroad?
It is a field that promises amazing professional development opportunities for international students. If you study accounting abroad, you can learn about the best practices for finance in a continually growing and globalised world.
Accounting is a Globally Diverse Field
If you enrol in an accounting course abroad, you will join a culturally diverse cohort of students. Thousands of people who study subjects related to finance abroad are foreign nationals, so you will have great and relatable company anywhere you go. A culturally diverse international student cohort will allow you to learn a lot about different cultures from all over the world and make new friends. It is an amazing opportunity to network with many students who could offer you pathways to international opportunities down the road.
Work at Any Place Overseas
Almost every organisation requires accountants to deal with their finances, allowing you to work in virtually any industry. This is among the best benefits of studying accounting and finance abroad. Besides that, accounting will provide you with much potential to go higher up in your career ladder. Baby boomers hold several executive roles in accounting now, which means these positions are going to be vacant once they retire. Therefore, this would make space for you to quickly work your way up at your international organisation, if you have an accounting role there.
Gain International Work Experience
Many accounting programs abroad offer work placements, and it pays to gain some experience. Several universities abroad have connections with organisations in their regions, providing their students with opportunities to gain experience at some of these locations. For example, London is regarded as the financial hub of the world as it has many of the world's best employers, including KPMG and PwC. But never overlook other places, as they have unique opportunities and features as well.
Accounting Skills Are Transferable
You may need to have some expertise at the start of your degree in accounting, such as competency in English and mathematics. That said, studying accounting abroad will aid you in developing many other skills. You will gain hard skills, like working with specialised computer programs and report writing, and soft skills such as resilience, teamwork, and communication.
Some of these skills are transferable, meaning you can apply them across various industries and roles. Therefore, these skills will be useful right through your professional life as well. Whether you hold an executive position, run a business, or work with a multinational corporation, these skills will always be useful to you. Continue reading for more benefits of studying accounting in a foreign country.
Job Stability
Many jobs may come and go, and businesses may start and fade away, but there is invariably a requirement for accountants to manage periods of negative and positive events. In fact, accounting is regarded as a recession-proof field. In Australia, for instance, there will be over 84,000 employment opportunities in finance-related sectors in the foreseeable future. This means that there will also be plenty of employment opportunities for international students in Australia. The situation is not too different in other countries, which bodes well for you as an international student looking to study accounting abroad.
Opportunity To Be A Chartered Accountant
A CA designation will allow you to practise accounting on a global scale. This credential will serve as evidence of your years of training in accounting and your ability to pass many rigorous examinations in finance-related subjects.
While you need not be chartered to work as an accountant anywhere, it will only improve your job prospects and salary scale. Graduating with an accounting degree may not automatically offer you chartered status, but several accounting study-abroad programs will exempt you from taking certain exams. After you graduate, a few of the examinations you undergo will count towards your qualification for chartered status. Consequently, your path to obtaining chartered status will be simpler.
Requirements to Study Accounting Course Abroad
Besides having a strong interest in economics and law, you also need to show the ability to do mathematics and business to study accounting abroad. A foreign accounting course will expect you to learn all the legal criteria about monetary policy and taxation, apart from gaining expertise in different forms of financial transactions.
Several universities offer study-abroad programs in accounting at both the undergraduate and postgraduate level. The course structure hinges on the kind of program you decide to enrol in. An undergraduate course usually lasts for three years. At many different phases of the course, you may have to participate in work placement programs.
Fluency in English is advisable for everyone who aspires to study accounting courses abroad. If you are from an English-speaking country and have completed your secondary education at an English-medium school, you may not have to go through a standard English proficiency test (in the nation where you seek admission to an accounting course). TOEFL, IELTS, Pearson PTE, and Cambridge English Language Assessment are the best-known English proficiency tests.
Every institution may have its own set marks for course eligibility that you must satisfy, as opposed to academic qualifications and English proficiency. As an international student undertaking an accounting course at a university or college, you must attend classes regularly as well as submit assessments like written projects and examinations. You may also need to work in the capacity of an intern at organisations for professional experience and exposure in the subjects you study.
S.no
Courses
Duration
Requirement
1.

Bachelor's in Accounting

Up to 4 years

Successful completion of 12th grade.
A satisfactory score in an English proficiency test.

2.

Master's in Accounting

Up to 2 Years

A bachelor's degree
An acceptable score in an English language proficiency test
Career Prospects and Scope of Accounting Abroad
What makes accounting a good field to study abroad is the fact that it allows you to be a qualified professional for employment at some top organisations around the world. If you are keen on continuing your education, you can pursue a master's degree with a specialisation in taxation or accounting. Several schools provide five-year-long programs where you can not only earn your bachelor's qualification and master's degree together, but also complete an accounting internship.
After you graduate and pass the exam to be a certified accounting professional, you can work as an accountant at a standard organisation or a large auditing firm, or as a financial analyst or advisor. Your other options can include becoming the vice president (VP) of finance or chief financial officer (CFO) at an organisation.
Certified Accounting Professional

Accountant

Financial Analyst

Financial Advisor

Vice President of Finance

Chief Financial Officer
Preferred Countries to Study Accounting Abroad
The best countries to study accounting include Australia, Canada, the UK, the US, Ireland, and New Zealand. That said, you may pursue a higher educational qualification in accounting at an institute that suits your budget and prior qualifications. Many prestigious universities and colleges provide accounting study-abroad programs for international students.
As there are several study-abroad options with regard to universities and courses, you may find it tricky to determine the right one for you. At AECC, we represent hundreds of universities, many of which are considered the world's best higher education providers. We can also recommend some of the best options for you based on your academic background, budget, and so forth.
Head to us if you want to acquire more in-depth information about these study destinations, the best countries to study in, or the best universities to attend.


Frequently Asked Questions
What is the Highest-Paid Accounting Job?
Your salary in any role will depend on your qualifications, skills, experience, and location, and accounting is no exception. That being said, a managerial/entrepreneurial accounting position or an accounting-specific certification is likely to yield you more pay as compared to other financial positions.
Does Working in Accounting Require Mathematical Expertise?
What Subjects Do I Need to Study Accounting?
What Is the Easiest Job in Accounting?
Is an Accounting Degree Worth It?
We See Your Potential and Help You to Study Accounting Abroad That Adds Significant Value to Your Future.
Our international education counsellors proactively guide and support the international students in choosing the top-ranking universities and the best courses to achieve their career goal. We make sure our students are provided with personalised support when applying to study accounting abroad.
To get in touch with our expert team, simply leave your details below and we'll call you for a FREE consultation.

To get in touch with our expert team, simply leave your details below and we'll call you for a FREE consultation.
ERIL PAUL PANAMBO, PHILIPPINES
FE VALERIE YU, PHILIPPINES
MARK ANTHONY QUIROZ, PHILIPPINES
RISHA MENGHNANI, PHILIPPINES
JOUSEL ANN SUDARIO, PHILIPPINES
CHRISTINE GEZMENTIZA, PHILIPPINES