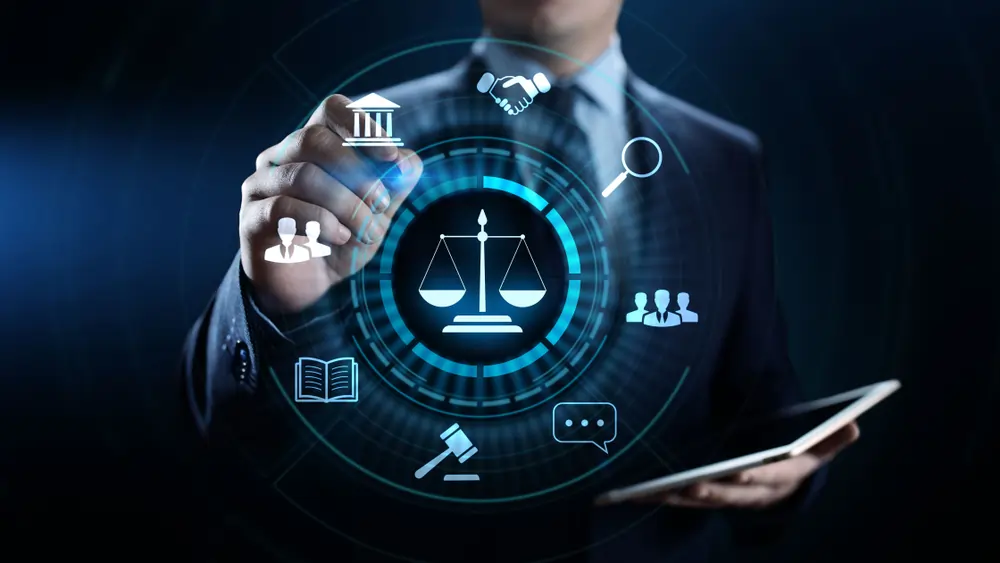 There is more to studying law than just understanding the elements that play a part in making societies fair and equitable. Law, when applied ethically and correctly, is a moral fabric holding society together. It is also possible to apply law to business.

There will be a requirement for legal representation at every organisation because law, in its best form, remains the axis upon which civilizations turn. Given how important law is across society, business, and government, pursuing law courses can also pave the way to various career options. A law degree abroad is among the most flexible university qualifications out there. Studying law can also make you a better researcher, communicator, and observer. Does this make you keen on studying law courses abroad? If so, keep reading for a broader understanding of law as a career option.
Laws of one country differ from that of another country. Therefore, when wanting to study law courses abroad, students must show keenness on the most important aspects of law in different nations. Almost every law is geographically bound, but law students need not be. This is to say, you may also sign up for a law course overseas and practise in your country. There is a growing number of people taking law courses overseas, and for good reason.
Legal systems around the world vary a lot, and an attorney who is trained in the legislation of a particular jurisdiction may be deeply involved in that area. However, studying law courses abroad can help in gaining an understanding of the legislation of another nation and developing a broader idea about law in the form of a discipline. It can also help you even if you pursue a career as a legal professional at a multinational corporation instead of one in litigation. There are also pathways in several countries that allow overseas lawyers to be licensed and to work at international law agencies.
A law degree abroad also allows you to access an array of employment opportunities as a result of the quality of university teaching available overseas, the diverse culture at foreign universities, and your international exposure. This exposure will aid you in getting good jobs in the realm of law. Are you interested in policing, criminal law, property law, commercial law, or legal assistance? Wherever your interest lies, law courses abroad will offer you the knowledge and skills you need to be able to aid people in accessing law, the fundamental right of democracy.
Some great world leaders studied law before they invoked international revolutions and even changed the world. Examples include, but are not limited to, Mahatma Gandhi and Nelson Mandela.
Studying law courses can help you progress toward a successful career in business as well. Take automobile brake manufacturer Heinz Hermann Thiele and billionaire Roman Abramovich, for instance. After studying a law course, Heinz Hermann Thiele joined the Knorr-Bremse Group, an automobile-related manufacturing company, to work in the capacity of a patent department clerk. Studying law also contributed to the acquisition of Chelsea Football Club by Abramovich, a Kutafin Moscow State Law University alumni. In other words, the possibilities are endless when it comes to a career in law.
Requirements to Study Law Courses Abroad
The requirements will vary depending on where you want to study law. That said, you must have English proficiency to study law abroad. The types of English proficiency tests required for admission and the minimum score requirements in those exams vary from one institute to another.
You may also have to submit a form of documentation proving your academic ability and skills for law school, such as your GPA or the Law School Admission Test (LSAT) test results. Not all top law universities require GPA or LSAT. Therefore, it pays to contact the representative of a university that offers courses with law subjects for more information about the entry requirements. Alternatively, you may talk to one of our educational counsellors if you wish to learn more about studying law overseas.
S.no
Courses
Duration
Requirement
1.
Bachelor's in Law
Up to 4 years

Successful completion of 12th grade.
A satisfactory score in an English proficiency test.

2.
Master's in Law
1 to 2 years

A bachelor's degree
An acceptable score in an English language proficiency test
Career Prospects and Scope of Law Abroad
Are you a lawyer who wishes to boost your career while staying flexible in a fast-changing employment landscape? If so, you may want to consider pursuing an advanced qualification in law, such as a Master of Law or a PhD degree.
Some top-class law schools abroad shape their student base with the so-called T-shaped skills that allow them to practise efficiently as 21st century lawyers. A T-shaped lawyer is a person with legal expertise, plus skills and knowledge in more than one discipline related to law. T-shaped skills complement the area where their work takes place, allowing them to work more efficiently in the landscape of law.
As a modern profession, law needs Science, Technology, Engineering, and Mathematics (STEM) majors as well. The presence of students from various majors contributes to healthy and effective classroom discussion. Some fields of law, such as intellectual property law, often necessitate scientific and technical backgrounds. The firms that legally represent international tech companies actively look for law students who have STEM degrees. No matter what your major is, make it a point to consider law courses abroad that can strengthen your analytical thinking, writing, and research skills.
Unlike in movies and television programs, legal professionals seldom spend their standard days in the expensive conference rooms of law firms or courtrooms. What legal professionals do on their average days depends on their legal specialties. When entering the profession, you should also think about the various specialties in it. There are numerous options when it comes to pursuing a career in law, as you can see from the following list. The course you choose with law subjects will also play a part in what you can do in your career.
Business Law

Criminal Law

Real Estate Law

Intellectual Property (IP) Law

Cyber Law

Labour Law

Corporate Law

Immigration Law

Commercial Law

Bankruptcy Law

International Law

Financial and Securities Law

Military Law

Environmental Law

Human Rights Law

Media Law
Choose a program that will train you to manage real-world issues while facing people who have real concerns. Your program should at least allow you to interact with legal professionals and gain an idea about what it is like to work with clients. For instance, consider signing up for a course that allows working in the clinics of legal professionals who offer legal counsel for the public good. Such law courses overseas will take you through scenarios that will aid in transforming you into a globally-thinking, socially and ethically responsible, and highly-employable legal professional.
Best Countries to Study Law Abroad
Almost every university worldwide has degree courses in law, and there are endless opportunities for a career in law. The legal qualifications are potentially more challenging to gain than other qualifications, and studying law takes much dedication and focus as well. Doing the hard yards at top law universities overseas will open up more career opportunities for all international students. Therefore, it pays to know the best nations where you can study law. Canada, the US, the UK, Australia, New Zealand, and Ireland are among the top countries where plenty of international students desire to study law.
Head to us if you want to acquire more in-depth information about these study destinations, the best countries to study in, or the best universities to attend.


Frequently Asked Questions
How Much Does It Cost to Study Law Abroad?
The tuition fees vary from one country to another and from one university to another. The cost of living will also vary depending on the place in which you want to study. After all, the living expenses will add to the overall amount of money you have to spend to study law abroad.
How Long Does an LLB Course Last in the UK?
How Can I Get a Scholarship to Study Law Abroad?
Which Country Pays Lawyers the Most?
Does It Make Sense to Study Law Abroad?
We See Your Potential and Help You to Study Law Abroad That Adds Significant Value to Your Future.
Our international education counsellors proactively guide and support the international students in choosing the top-ranking universities and the best courses to achieve their career goal. We make sure our students are provided with personalised support when applying to study law abroad.
To get in touch with our expert team, simply leave your details below and we'll call you for a FREE consultation.

To get in touch with our expert team, simply leave your details below and we'll call you for a FREE consultation.
ERIL PAUL PANAMBO, PHILIPPINES
FE VALERIE YU, PHILIPPINES
MARK ANTHONY QUIROZ, PHILIPPINES
RISHA MENGHNANI, PHILIPPINES
JOUSEL ANN SUDARIO, PHILIPPINES
CHRISTINE GEZMENTIZA, PHILIPPINES