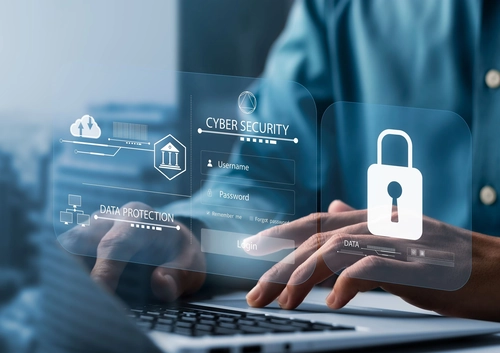 Are you keen on pursuing a satisfying, high-paying career that involves protecting sensitive communications and data from cybercriminals? If so, consider studying cybersecurity abroad. Cybersecurity involves the process of protecting data on electronic devices from malicious actors. It is important in order to anticipate, respond to, and assess cyberattacks. Understanding cyberattacks, with an eye on getting one step ahead of malicious actors, is the lone way of preventing these events. This is where it becomes important to have grassroots knowledge and skills in cybersecurity.
Cybersecurity programs have become increasingly popular and teach you ways to protect networks, operating systems, and sensitive data from malicious actors. While each program module focuses on a certain thing, the main reason you want to study cybersecurity abroad is to aid yourself in developing the skills you need to prevent cyberattacks as well as protect client privacy and data.
Why Study Cybersecurity Abroad?
The market for cybersecurity courses is well established in many foreign countries, including the United Kingdom and the United States of America. So, as an international cybersecurity student, you can rest assured that your course curriculum will be constantly updated with what corresponds to the latest market trends and requirements. This will attract top organisations across the globe to cybersecurity graduates that can offer lucrative salary packages. For example, the salary of a cybersecurity analyst is around $82,000 in the US.
By earning a degree in cybersecurity abroad, you will also see how a new country protects itself from viruses, hackers, and cyberattacks. You will at least have an introductory knowledge of new systems, software, and techniques, which will help you be a more informed, experienced, and adaptable cybersecurity professional.
Further, the study-abroad experience will help you develop a better personality while appreciating new types of cultures and gaining a better sense of cultural understanding. You will be able to know how to be more resourceful and independent, thanks to the study-abroad experience. Almost every modern business values these characteristics while recruiting, and it will be more so the case down the road.
Requirements to Study Cybersecurity Course Abroad
Entry requirements for IT security courses abroad vary by university, so it is a good idea to check the website of the institution where you want to apply or contact our counsellors. That said, some of the common international cybersecurity course requirements include the following:
Bachelor's Degree in Cybersecurity
As for a cybersecurity undergraduate degree, universities generally emphasise a mixture of GPA, academic experience or work experience, and English test scores.
Cybersecurity is a tech-intensive field, so be sure to have the basics of programming and computing infrastructure while you look to enrol yourself in a cybersecurity course at a foreign university. This could aid you in showcasing the aptitude and skills you need to study cybersecurity abroad. Knowing how to design computer hardware and software and do computer coding will only go a long way in your studies.
Master's in Cybersecurity
A TOEFL score of 75 or higher, or an overall IELTS band score of at least 6.5

A bachelor's-level qualification in cybersecurity, computer science, or a relevant field of study

Minimum GPA, as set by the university

A motivation letter

Letters of recommendation (1 from a previous professor, 1 from employer)

A resume
You will need to have a GPA of 3.0 or above for admission to one of the best cybersecurity programs abroad. Besides, the admission committee for a course related to a cybersecurity master's abroad usually prefers a candidate with a bachelor's degree in a field such as computer science, IT, engineering, mathematics, or science.  However, even if you do not have a STEM-related degree, you can sometimes become eligible to study cybersecurity abroad. A foreign university is still likely to accept your application provided that you have a relevant undergraduate degree, a professional background in information technology, or IT certifications.
The postgraduate programs of Cyber Security accept applicants coming from different fields of study or work disciplines as well. As long as industries rely on technology, cybersecurity professionals are needed to prevent cyberattacks from happening.
S.no
Courses
Duration
Requirement
1.
Bachelor's in Cybersecurity
Up to 4 years

Successful completion of 12th grade.
A satisfactory score in an English proficiency test.

2.
Master's in Cybersecurity
1 to 2 years

A bachelor's degree
An acceptable score in an English language proficiency test
Career Prospects and Scope of Cybersecurity Abroad
Businesses focus on cybersecurity a lot more than ever before. Companies invest around a small portion of their overall IT budget in keeping digital threats at bay. However, companies continue to struggle to find cybersecurity professionals with the capabilities to help protect their data and networks from hackers. This means that it is the best time to start a career in cybersecurity.


As a cybersecurity professional, you must have a blend of soft skills and technical capabilities. A cybersecurity career may suit you when you have some skills in coding, a solid background in IT, an analytical mindset, the capability to learn fast, and solid communication skills. Cybersecurity jobs may be highly technical, but the requirement for cybersecurity professionals goes beyond the IT segment. For instance, more and more job positions for attorneys necessitate expertise in both data security and privacy. Jobs requiring health data and security expertise also include cybersecurity engineers. This requirement across segments creates hybrid positions that combine cybersecurity expertise within existing roles and responsibilities.


There are many ways to gain the practical experience and education you require to kickstart a career in cybersecurity, particularly when you already have IT work experience. Volunteering, mentorship, and a foreign cybersecurity certification are some of those ways. With that in mind, here are some common career options in cybersecurity.
Chief Information Officer, which requires a bachelor's-level qualification in computers and IT or a master's degree in a related field.

Information Security Analyst, which requires a bachelor's in computer science.

Security Analyst, which requires a bachelor's in CS or a related discipline.

Security Engineer, which necessitates a bachelor's in cybersecurity or a related discipline with experience.
Best Countries to Study Cybersecurity Abroad
If you study cybersecurity abroad, it would offer you more opportunities, plus you would gain deeper knowledge and a deeper set of skills in this field. The US, the UK, Australia, New Zealand, Canada, and Ireland are among the best nations to study IT security courses abroad. The best certification in cybersecurity offers a relevant curriculum, alongside hands-on work experience, and you can get these things at a university in one of these nations.


Head to us if you want to acquire more in-depth information about these study destinations, the best countries to study in, or the best universities to attend.
Frequently Asked Questions
Does a Cybersecurity Job Require Coding Expertise?
For an entry-level job in cybersecurity, you may not need to have coding expertise, but it may be necessary for a mid-level role or an upper-level position in this field. In any case, it will be good to have some knowledge of coding or programming for a job in cybersecurity. An adept cybersecurity professional should often think like hackers to identify possible vulnerabilities. It can be useful to understand the programming tools of a hacker to adopt this mindset.
Does a Cybersecurity Job Require Math Knowledge?
How Much Does a Cybersecurity Course Abroad Cost?
What Programming Language is Used for a Cybersecurity Job?
How Many Years Does It Take to Study Cybersecurity Abroad?
We See Your Potential and Help You to Study Cybersecurity Abroad That Adds Significant Value to Your Future.
Our international education counsellors proactively guide and support the international students in choosing the top-ranking universities and the best courses to achieve their career goal. We make sure our students are provided with personalised support when applying to study cybersecurity abroad.
To get in touch with our expert team, simply leave your details below and we'll call you for a FREE consultation.

To get in touch with our expert team, simply leave your details below and we'll call you for a FREE consultation.
ERIL PAUL PANAMBO, PHILIPPINES
FE VALERIE YU, PHILIPPINES
MARK ANTHONY QUIROZ, PHILIPPINES
RISHA MENGHNANI, PHILIPPINES
JOUSEL ANN SUDARIO, PHILIPPINES
CHRISTINE GEZMENTIZA, PHILIPPINES