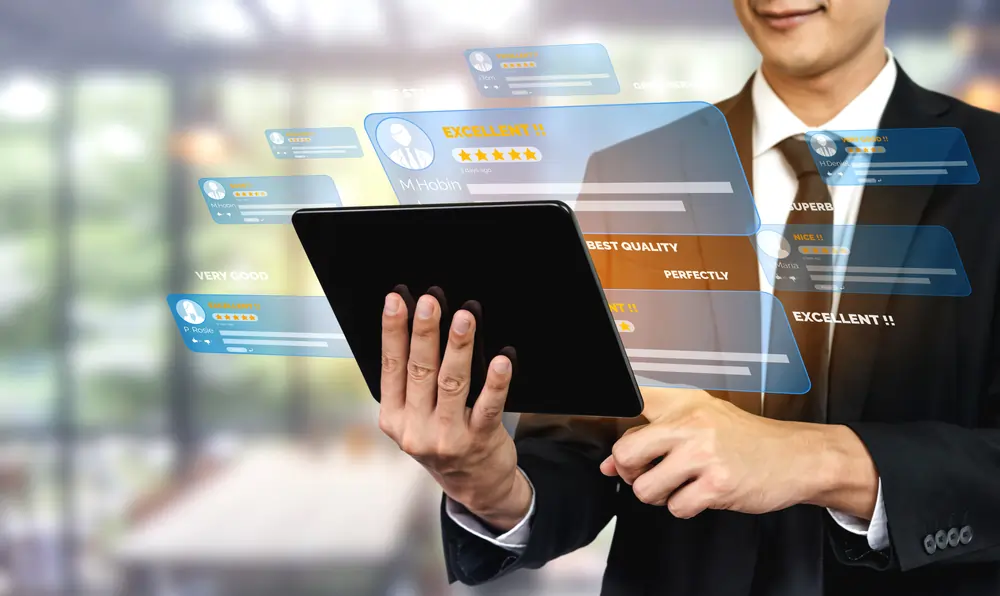 Hotel Management Overview
Hotel management is an industry within the hospitality sector that deals with all the things associated with operating a hotel business. There is more to it than just serving food. A hotel management career offers hands-on experience in things such as handling the financial affairs of a hotel, culinary arts, and so forth. A career in this sub-area of the hospitality industry is diverse, challenging, and exciting.

A good hotel manager gains a wide range of skills from higher studies and experience. Do you want to be a leader as well as connect with and broaden your professional network? Do you dream of starting your own hospitality establishment? If so, a hotel management degree and a subsequent career in this field could be ideal for you.

There is more to a degree in hotel management than just building interpersonal skills, operational knowledge, and communication skills. It also includes education in general marketing and sales, accounting, and strategy, which will further make you capable of getting into alternate industries.

It takes skills and knowledge in various areas of hospitality to work in hotel management. A typical degree in hotel management covers the following:
Front office operations

Accounting basics

Housekeeping standards

Hospitality etiquette

Catering, menu design, and food production

Event management

Property management

Employee and public relations

Marketing and brand management
If you enrol in one of the best hotel management courses abroad, you will also learn about the following:
The economics, especially the cost-benefit balance, of operating a hotel

The significance of maintaining the style and character of that location

Managing employees
Why Study Hotel Management Abroad?
A postgraduate degree from a hotel management course abroad will help boost your likelihood of promotion, besides offering you many career opportunities. It will also allow you to do the following things:

Build Valuable Skills

The hospitality management industry requires people with communication and leadership skills, flexibility, team-building expertise, and operational knowledge. Another important skill for a hotel manager is the ability to stay calm and composed under pressure. These are skills you can transfer to various professions, letting you work in other industries as well. You can also develop these transferable skills from one of the best hotel management courses abroad.

Earn a Competitive Paycheck

You can have a good pay scale in hotel management as well. The amount of salary you can earn after a postgraduate degree in this field depends mainly on your performance, work location, and experience. For instance, as an MBA holder in hotel management, your annual salary can be about $60,000 in the US, NZD 67,000 in New Zealand, CAD 53,000 in Canada, AUD 75,000 in Australia, or €55092 in Ireland.

To learn more about how much you need to pay for hospitality and tourism courses to study abroad and how much you can earn in this sector, feel free to explore our blog section.

Prepare Yourself for Employment in an International Industry

Choosing a degree course in hotel management abroad will make you learn and appreciate other languages and cultures, thus offering you a competitive edge in this industry. The international hospitality sector is all about the quality of guest interactions and service, and a degree in hotel management will help you imbibe it. If you enrol in a hotel management course overseas, you will be trained like a global leader who appreciates other cultures, has diversity awareness, as well as respects economic and political systems.

Expand Your Professional Network

Enrolling in a hotel management course abroad is a great way of boosting your career. Professionals from different backgrounds take on bachelor's programs in hotel management and relevant master's courses, allowing you to forge connections with many powerful people. Networking will also help you find a high-paying job in hotel management.

People like the professors, business leaders, and peers you meet in the course of your degree program can all open up many doors for you. A hotel management degree will offer you many opportunities to improve your career, from meeting prospective business partners to exchanging knowledge and information.

Have Ample Space for Creativity

There is more to hospitality than just running a nice hotel or restaurant. It is also about giving customers an experience that they do not realise they want. Before this can happen, however, it is important to make people want to come to a resort or location, and this is where your creativity and marketing skills will come into play.  Speaking of creativity, an interactive and fun way of marketing, such as pop-up activations, will get people to take note of a hospitality brand. You can gain these skills from a hotel management course overseas.

Requirements to Study Hotel Management Courses Abroad
Do you wish to enrol in a course with hotel management subjects abroad? If so, you will have to satisfy an array of requirements, including some or all of the following:
Successful completion of Class 12 or an undergraduate program, depending on whether you want to pursue a bachelor's or master's degree in hotel management

Attested copies or originals of your academic and professional qualifications

A minimum competency level in English, like a score of 6.0 in IELTS Academic

A valid English proficiency certificate of no more than 2 years

Clear a personal interview round with an admissions manager or designee
Each university will have its own set of criteria for admission. So, check with your university offering courses with hotel management subjects to learn about its entry criteria.
Career Prospects and Scope of Hotel Management Abroad
The hospitality sector is popular among youngsters, but there is often high turnover in it, partly due to their lack of motivation for a long career. This means that prospects for employment are usually good for graduates who have more motivation than others and a desire to pursue a long career in this industry. It takes a good few years, sometimes around six, to attain a managerial position at a hospitality business. Therefore, as someone who graduates from a hotel management course abroad, you will have to be ready to work your way up by putting in plenty of time and effort. Finding the right opportunities in hotel management may require travel, relocation, or both.

Financially speaking, a career in hotel management has better opportunities as compared to almost every other field. As a hotel general manager, you may be able to earn a competitive salary, plus a good part of your employer's profit in the form of a dividend. Over time, many international graduates also enter the hotel management profession and contribute to improving the value of this sector.
Best Countries to Study Hotel Management Abroad
The hospitality industry is one of the largest sectors in the world, with a constantly growing demand for trained professionals. There is a large number of quality institutions in countries across Europe, Asia-Pacific, and North America that offer degrees in hotel management. But where are the best hotel management courses available abroad? Here are our top picks for countries to study hotel management overseas. These picks are based on factors like faculty quality, accreditation, course offerings, cost aspects such as tuition fees and scholarships, and practical training.
Frequently Asked Questions
Which University is Best for Hotel Management?
There are so many top universities for hotel management courses abroad that you may find it hard to decide on one. You may use our course search platform or get in touch with our counsellors to narrow down your options.
Is Hospitality Management the Same as Hotel Management?
Is Hotel Management Easy to Study?
Which Course of Hotel Management Offers the Highest Salary?
What Qualifications and Skills Do You Need to Manage a Hotel?
We See Your Potential and Help You to Study Hotel Management Abroad That Adds Significant Value to Your Future.
Our international education counsellors proactively guide and support the international students in choosing the top-ranking universities and the best courses to achieve their career goal. We make sure our students are provided with personalised support when applying to study Hotel Management abroad.
To get in touch with our expert team, simply leave your details below and we'll call you for a FREE consultation.

To get in touch with our expert team, simply leave your details below and we'll call you for a FREE consultation.
ERIL PAUL PANAMBO, PHILIPPINES
FE VALERIE YU, PHILIPPINES
MARK ANTHONY QUIROZ, PHILIPPINES
RISHA MENGHNANI, PHILIPPINES
JOUSEL ANN SUDARIO, PHILIPPINES
CHRISTINE GEZMENTIZA, PHILIPPINES