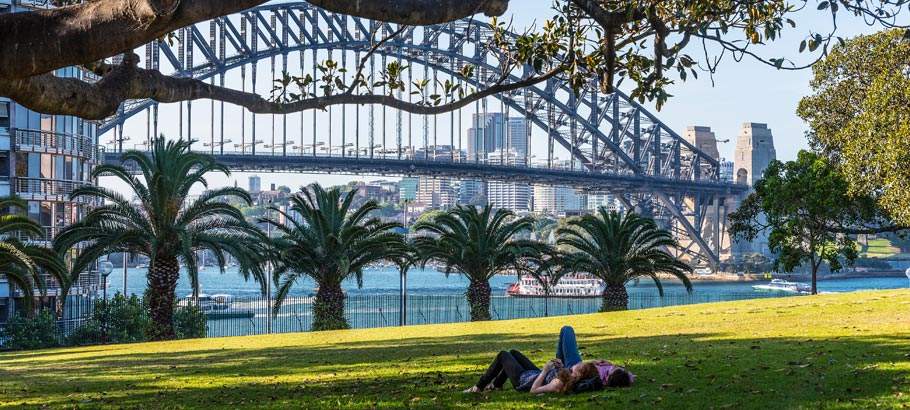 Sydney, the capital of New South Wales (NSW) is the largest city in Australia. Also, home to the famous world icon, the Opera House, Sydney takes pride in its many achievements as one of the top destination for international students.
Perfect weather
One of the reasons why international students love Sydney is for its temperate climate equivalent to fantastic summers and mild winters. Students make the most of the perfect weather doing a long list of outdoor activities, whether learning to surf, riding a bicycle or just exploring the city centre, there is plenty of things to do literally under the sun.
History of academic excellence
Home to the oldest university in Australia and also amongst the best universities in the world, the city takes pride in its rich history of academic excellence. Recognised annually in world university rankings, international students can look forward a rewarding future in education.
Modern facilities
You can find in Sydney the oldest universities in Australia which also have the most advanced and modern facilities. International students can take advantage of the developed facilities and resources in pursuit of their dream education.
Internationally recognised courses and qualifications
Under the strict supervision of the Australian government, all degrees and courses are of high international standards. Constantly being monitored and upgraded, it is accepted worldwide and is regarded due to its excellence.
Iconic landmarks
Recognised globally, Australian landmarks are such as Opera House, Royal Botanical, Blue Mountain, Bondi beach and many more attractions. Hardworking students need a break and appreciate the beauty around them. Sydney is known for its superb landscapes, fine beaches and majestic mountains, nature's work of wonders.
Events for everyone
There is always happening in Sydney. Events big and small, sporting or musical, it bonds the city together for everyone to have a good time. Best of all, there are also plenty to free events. A perfect opportunity for international students to mingle and make friends. After all, the more the better.
Cultural diversity
Unity in diversity, Sydney is a melting pot of world cultures. Home to hundreds of individuals from different cultural background, the city's friendly atmosphere welcomes everyone adding to its vibrancy and colours. This also includes the gastronomic adventure locals and visitors are treated with. From the far shores of Africa, Americas and Asia, a unique and exotic culinary waits those daring tastebuds.
Gateway to Australia
As the largest city in Australia, Sydney is well-connected to the other parts of continental Australia. Either you take a flight, train, bus or go on a road trip, it will be equally exciting, letting you immerse in authentic Aussie culture.
Public transportation
The city's vast public transport system makes it convenient and easy for students to get around the city centre, suburbs and surrounding areas like Blue Mountain or Newcastle. This includes trains, trams, buses and ferries. Sydney's Opal card is required when travelling using the public transport system.
Valuable help and resources
Being an international student, you are not restricted to seek help only from the university. The local government of New South Wales, non-government organisations and charitable organisations offering assistance to international students in various issues like work, health, studies, sports and many more.