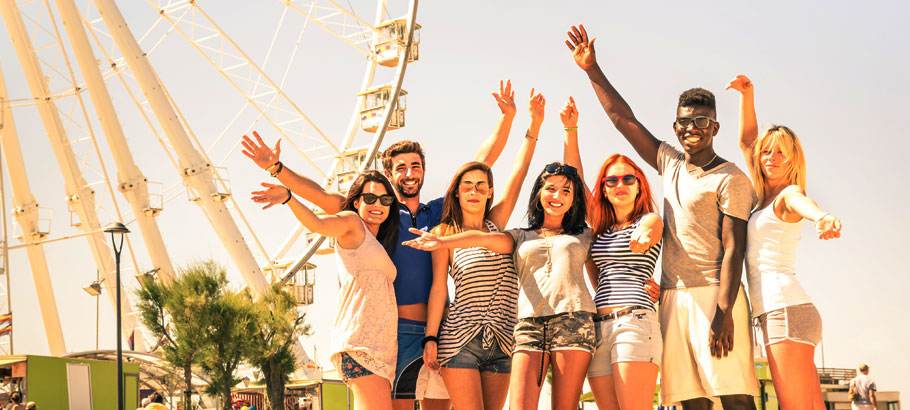 Australia's largest and world famous city, Sydney, attracts thousands of international students annually. We have listed the 7 Top Reasons Why International Students Love to Study in Sydney.
The best education providers
Sydney is home to Australia's oldest university and also the best institutions in the world. Students from around the globe travel to Sydney to pursue their education and experience life the city has to offer.
Perfect weather
Having a temperate climate already placed Sydney as one of the top destinations for international students. Its hot summers and mild winters cater to heaps of activities to enjoy. Whether surfing, riding a bicycle or just exploring the city centre, plenty of sunshine to enjoy.
Culturally inviting
A true cosmopolitan in nature, Sydney is home to people of different ethnical backgrounds sharing and contributing to the vibrancy of the city. International students take advantage of the welcoming atmosphere by participating in city events and cultural festivals
Natural wonders
From pristine beaches to remarkable rock formations both locals and tourists alike are amazed with the natural wonders adorning the city. Students keen to detach from books and homework frequent these magnificent sights.
Food adventure
International students love Sydney for the remarkable amount of food options. Migrants brought their native cuisine embellishing already decorated food scene in Sydney.
Australia's gateway
As the country's top hub, Sydney's transportation system is vast and is also well-connected to the other parts of continental Australia. The convenience created by the transportation system encourages students to explore the city, the state and the rest of Australia. Students are only heartbeat away from another adventure.
Grand events
Known for its cultural and sporting events, Sydney boasts itself for staging the grandest events sought after worldwide. Whether international students are attending or volunteering, it provides opportunity to participate and also meet friends.

Planning to study in Sydney? Get your questions answered by our expert Education Consultants and gain the lead in your study preparation, from universities, courses and available scholarships.