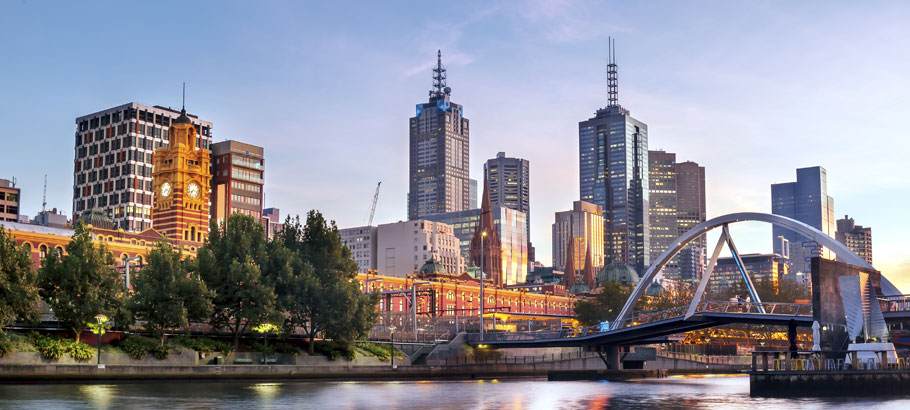 Best city in the world
Named as the most liveable city in the world for 6th consecutive times, Melbourne boasts its successes attributed to its stability, healthcare, culture, environment, education and infrastructure. Students will surely acquire not only excellent education but also life enriching experience.
World class universities and courses
Melbourne is home to world class universities and institutions as cited numerous times in different international university rankings. Student wanting to get quality education will benefit to the high standard of education and wide variety of quality course selections.
Proud coffee culture
Experience Melbourne's gift to the world, its proud coffee culture! Cosy, vibrant, inviting and all together wonderful experience over distinctively rich Melbournian coffee blend and delectable food. A sweet escape for hardworking students like you either catching up with friends or cherishing that solo quiet time.
International fusion culinary delight
Melbourne is regarded as Australia's food capital. No doubt both locals and visitors alike enjoy the endless array of mouth-watering international flair. From traditional Australian to Greek and Asian dishes, you can go around the world in Melbourne with a happy belly.
Adrenaline-filled sporting events
Hosting world-class events like Formula1 Grand Prix, Australian Open Tennis, Melbourne Cup Motorcycle Grand Prix and other exciting sports events happen all year around in Melbourne and in the state of Victoria. Not a sports fan? No problem! You can still enjoy the festivities and the fun filled atmosphere.
Multi-cultural experience
People from more than 200 countries call Melbourne and Victoria their home. The inclusive atmosphere transpires in its celebration of diversity through its cultural festivals, events, performances and food bringing locals and visitors an experience like no other. Its friendly atmosphere gives international students boost to make friends and make the most while living in Melbourne.
Festival and more festivals
The city of Melbourne is nothing short of loud and colourful festivals. Celebrations run all year around having plenty to choose from. If you are not into sports, Melbourne hosts heaps of events surely will tickle your interest. It is a good chance to meet other international students and new friends. Melbournians are known to be friendly and accommodating.
Synched with the land down under
International students can look forward to be mesmerized by the beautiful landscapes, lush wine regions, vibrant towns and city centres, and world famous landmarks Great Ocean Road, 12 Apostles, Mornington Peninsula and many more! Immerse in authentic Aussie lifestyle and culture while you complete your studies.
Public transportation
Victoria's extensive public transport system, Public Transport Victoria or PTV enables you to get around the city, suburbs and even interstate. International students in participating universities use iUSEpass myki cards (reusable smart transport card) which are 50% cheaper than a regular, annual myki pass.
Valuable help and resources
Being an international student, you are not restricted to seek help only from the university. The local government of Victoria, non-government organisations and charitable organisations offering assistance to international students in various issues like work, health, studies, sports and many more.

For your study options, AECC Global is committed to provide end to end and hassle-free service. Representing more than 100 universities and education providers in Australia, we are updated with current procedures and trends relating to the education industry, including new courses and available scholarships.