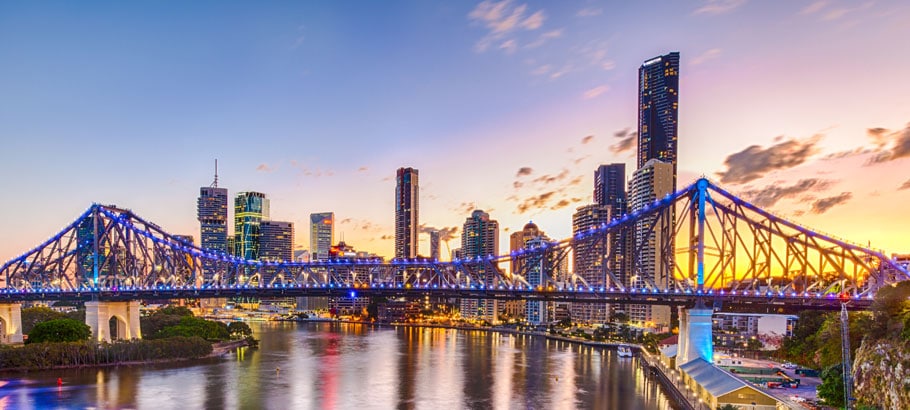 Brisbane, Australia's New World city, offers world ranking universities, lots of sunshine and learning journey like no other.
Fantastic weather
Brisbane, the capital of the Queensland , also dubbed as the Sunshine State, boasts its near perfect weather perfect like spring and autumn. Residents and visitors alike can enjoy the soothing temperature for outdoor activities.
Comparatively low cost of living
Unlike other developed and well known cities in Australia, students in Brisbane are able to save up and still have the high quality of living without breaking budget.
Well known universities and education providers
Home to some of the best universities in the country and in the world, international students can achieve their dream education with the University of Queensland, Queensland University of Technology and Griffith University. Also, taking part in honing students are private education providers and vocational schools.
Well connected public transport system
Commuters in the Brisbane travel with ease using the city's public transport system connecting trains, buses and ferries. Students too can enjoy fare discounts. Did you know that you can hop on free ferry rides via CityHopper, discovering the city via the Brisbane river?
Inclusive and welcoming
Just like its weather, residents imbibe the warm hospitality making students feel welcomed. International students can easily create their network of friends and also be part of the community, discovering what makes the city unique.
Big events
International students are in for a treat by participating in the event or joining as volunteer. The city hosts colourful and festive events surely will keep everyone entertained.
The food and the arts
Brisbane offers wide range of international cuisine highly suitable for adventurous tastebuds. Students should take the opportunity to explore and savour the flavours of the world. Equally significant is the creativity that thrives in the city as attested by the world renowned museums and galleries.
Outdoor activities
Brisbane is full fun and exciting outdoor activities. Perfect weather makes it ideal for beach activities, walking in the park, biking or just enjoying a lazy day under the sun. There is nothing short to things to do in Brisbane.
Destinations
The city boasts well-known tourist spots and major attractions that international students will surely appreciate. And not only that, Brisbane also provides access to some of the state's most treasured coastlines such as Gold Coast, Sunshine Coast and Byron Bay.
Valuable help and resources
Being an international student, you are not restricted to seek help only from the university. The local government of Queensland, non-government organisations and charitable organisations offering assistance to international students in various issues like work, health, studies, sports and many more.


At AECC Philippines, we have tied up with top Australian universities, so that you can upskill and start afresh in Australia.