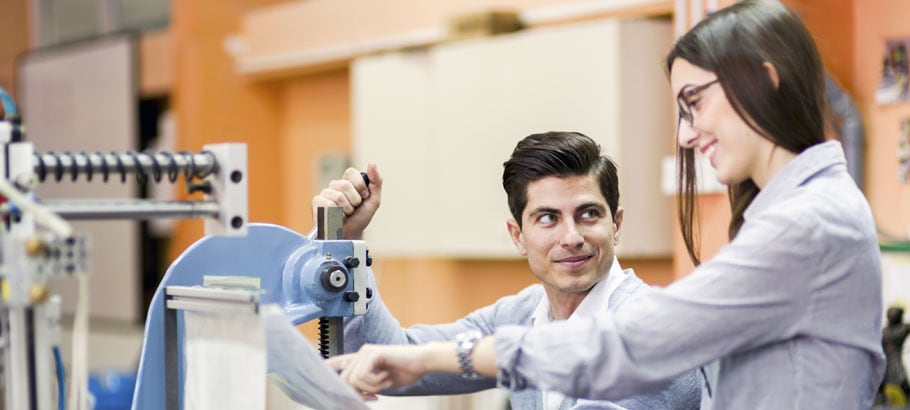 Known for being one of the challenging fields of study, engineering continues to attract hopeful aspirants because of the promise of successful career, financial returns and a chance to make a difference by improving the world. Here are the top reasons why study Engineering in Australia courses:
Quality education: Australia has 7 of the top universities for studying engineering. Making Australia a top choice for international students aspiring to become engineers one day. Additionally, Australian degrees and qualifications are internationally recognised, suitable for overseas job prospects.

Contribution: Australia has also a long list of engineer achievements such as bionic ear, plastic disposable syringe, pacemaker and many more. With its advance technology; strong government and private support, everyday innovates are being made and new discoveries are uncovered to improve the world we call home.

Employment prospects: With Australia's need for more engineers, graduates of engineering courses are able to take advantage of the demand. Engineering degree/qualification holders of Australian education are given priority during recruitment.

Prestige: Renowned for the quality of education, graduates of engineering universities/institutions in Australia are highly regarded for their expertise, in depth trainings and cravings for innovations. Australian Engineering degrees/qualifications are sought after in Australia and abroad.

Financially rewarding: It is not a secret that amongst the entry level positions, engineers are paid higher than others. And as engineers progress towards higher ranks, they are amongst the highly paid.

Constant challenges: Aspiring engineers and professionals have the knack for solving problems and challenges. All throughout the studies and career life, solving problems is part and parcel of an engineers' daily work life.  This is the same aspiration that motivates and inspires engineering students and professions alike.

Curious minds: Engineers are always discovering new ways to improve lives and assure safety for all. It may be on how to sustain renewable energy, keeping our infrastructures sound, or in making equipment to detect and cure diseases.

Contribution to the society: As the world progress, so as the challenges that our society faces. From steam machines to oil drills to medical equipment to building safety, engineers have made tremendous contributions to the society as we know it. Being part of any project big or small which aims to innovate, transform, sustain and bring hope to humanity is enough reason to take engineering.

Degrees and courses: International students are able to select courses available being provided by reputable universities and institutions around Australia. A few samples of the degrees and courses are:
Bachelor of Engineering (Civil Engineering-Honours)
Bachelor of Mechanical Engineering (Honours)
Bachelor of Engineering (Mechatronics-Honours)
Bachelor of Engineering (Electrical and Electronic-Honours)
Course duration: From 6 months to 4 years (full time).

Visa requirements: Here are some of the requirements in securing student visa. Alternatively, you can contact our education counsellors for worry free process.
a valid passport for the duration of your study in Australia
offer letter from the selected university/institution
Pearson Test of English Academic (PTE Academic) score 58-64 (no communicative skill score less than 50) or IELTS score 6.5 overall (no score below 6.0 in each of the component) *
evidence of access to sufficient funds*
evidence of Overseas Student Health Cover
all other relevant documents listed on the Department of Home Affairs visa checklists.
Professional Year: A program made available for graduates of Engineering courses to bridge the gap from study to employment in Australia, allowing smoother transition and increased employability by providing industry relevant work experience.  Successful completion earns 5 points towards Permanent Residency in Australia.

Future plans: As there is a constant need for engineers in various industries across Australia, engineering related job titles are encouraged to apply for visa sponsorship/migration to Australia. Job titles such as Civil Engineers, Materials Engineers, Mechanical Engineers, Plant Engineers, Electrical Engineers, Telecommunications Engineers to name a few are listed consistently in the Skilled Occupations List (SOL) and Consolidated Sponsored Occupations List (CSOL).
We at AECC are committed in helping create your personalised pathway to success in your chosen career and in Australia.