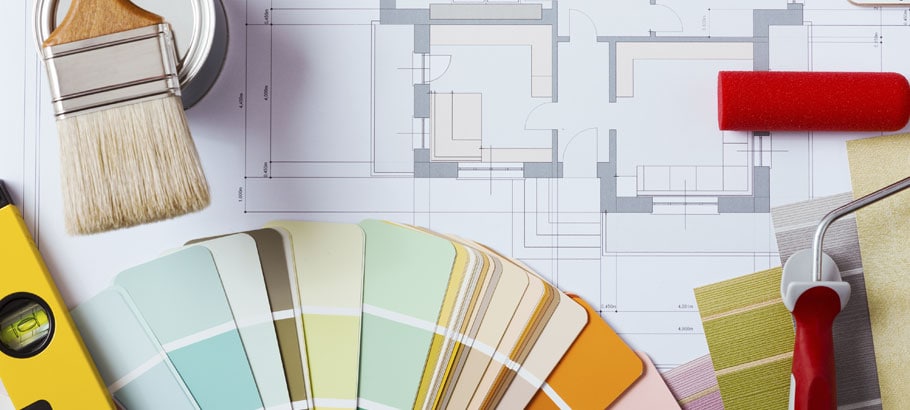 Painting and Decorating offer more opportunities and potentials than meet the eye. The courses offer the opportunity to always be in touch with your creative side, providing technical skills in preparing the surfaces, applying paint by bushes, rollers, spray guns and decorating for example putting up of wallpapers, in demand in residential and commercial projects.
Creativity: More than applying paint on the wall, students of Painting and Decorating are groomed to showcase skills in tasteful colour matching, strokes and techniques and decorating in general. In the job site, along with owners' choices and desires, professional painters and decorators provides expert suggestions which promotes creativity and resourcefulness.

Attention to details: Due to the nature of the profession, aspiring painters and decorators are trained to be more attentive to the task.Every stroke, change of colour tone, different shades are all taken into account to complete as one goal, perfection.

World-wide qualification recognition: Holders of degrees/qualifications from Australia are able to take advantage of the high regard of the international community for Australian education. Graduates can pursue their career goals in Australia or elsewhere in the world.

In demand: As Australia continues to enjoy economic progress, so is the need for painters and decorators in the building and construction industry. Whether in private or public properties, homes or buildings, interior or exterior, painters and decorators are required for the completion and beautification.

Team work: Coordination with other professional builders/designs is required in completing the project. Professional are expected to work hand in hand to determine the priority tasks and minimise disruption.

Smart budget: To be on top of the game, painters are decorators should provide reasonable quotations without sacrificing the quality of the work and the overall output.

Results based: No two days are the same, as the task progresses, immediate results are seen.  Enough motivation seeing your work add colour and vibrancy.

Renovations and restoration: Setting aside known painting and decorating projects, other challenging facets are renovation and restoration. Restoration project can be in an old building or historical architecture or a place of significance so it can bask in its glory once again. Renovations inspires changes, vibrancy and innovations.

Degrees and courses.  International students are able to select courses available being provided by reputable universities and institutions around Australia. A few of the degrees and courses are:
Certificate II in Building and Construction (Painting and Decorating)
Certificate III in Painting and Decorating
Course duration: From 4 months to 5 months (full time).

Visa requirements: Here are some of the requirements in securing student visa. Alternatively, you can contact our education counsellors for worry free process.
a valid passport for the duration of your study in Australia
offer letter from the selected university/institution
Pearson Test of English Academic (PTE Academic) score 42 (no communicative skill score less than 42) or IELTS score 5.5 overall (no score below 5.0 in each of the component) *
evidence of access to sufficient funds*
evidence of Overseas Student Health Cover
all other relevant documents listed on the Department of Home Affairs visa checklists.
Temporary graduate visa: Graduates are able to apply for Temporary Graduate visa*. Temporary Graduate visa holders are able to study, stay and work in Australia temporarily after the completion of the studies, depending on qualifications, for eighteen (18) months to two (2) years. An opportunity to gain relevant local work experiences which may be countered towards Permanent Residency.

Painting your success: Due to the demand for Painters and Decorators in Australia, these occupations are listed consistently in the Skilled Occupations List (SOL) and Consolidated Sponsored Occupations List (CSOL) which may qualify for sponsorship and migration purposes.  Samples of these jobs titles are: Painting trades workers and Vehicle painters. 
We at AECC Global are committed in helping create your personalised pathway to success in your chosen career and in Australia.