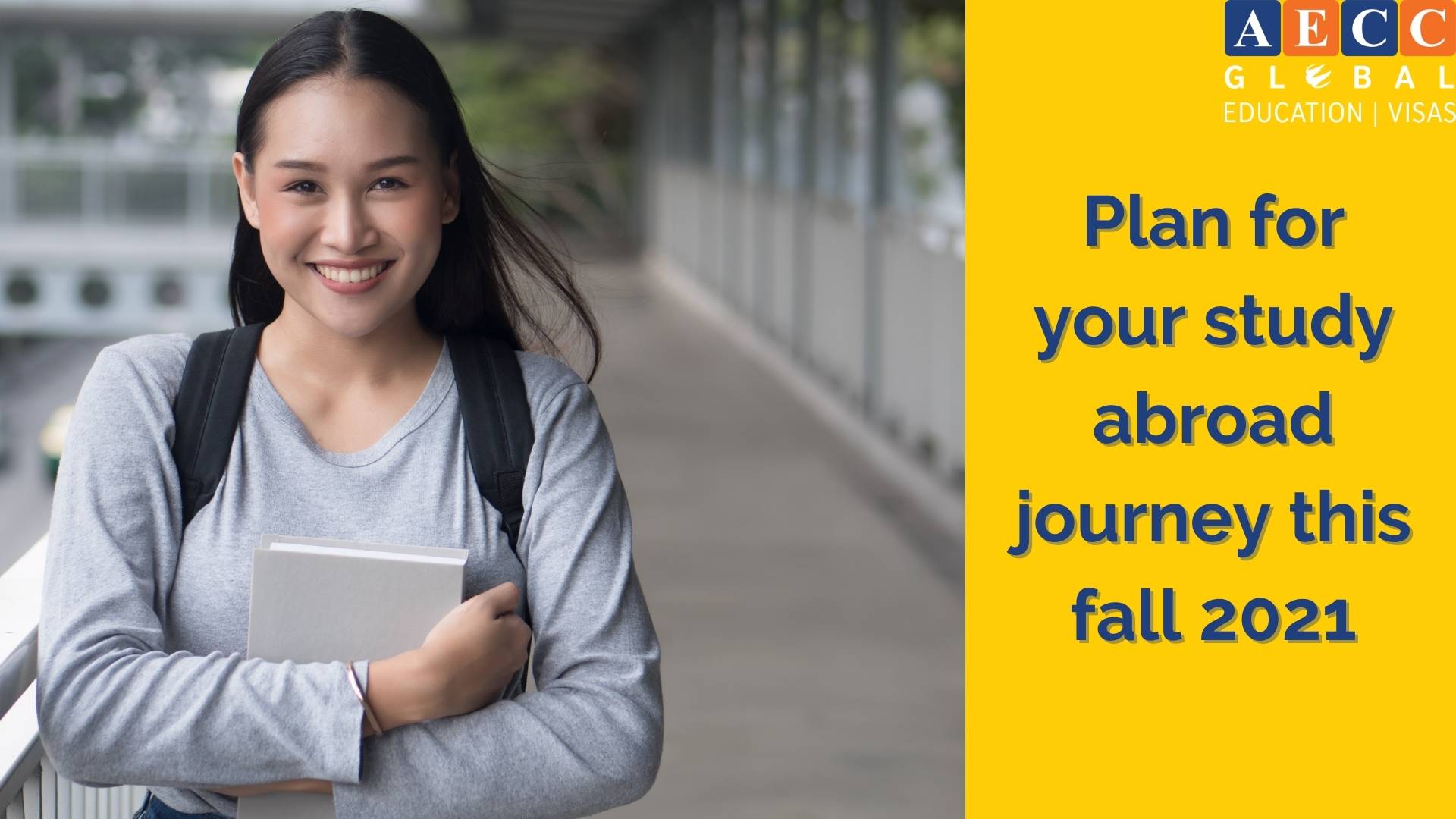 The current global situation has put a long halt to international travel and many students' study abroad aspirations. As things gradually move towards the positive side, the scope for international education is also being revived. It would be a sound decision to not push your plans and work smartly towards your educational goals, with the restrictions in mind of course.
There are plenty of perks of studying abroad even in these turbulent times. If you're planning to start your higher education this fall, you've landed on the right blog! Read on, to know all the information that will help you get started on your plans.
Have the countries lifted the travel ban?
Canada and the UK have now finally opened their borders for international students. This implies that international students of the fall 2021 intake will be allowed to travel to these countries. If the USA, Australia or New Zealand is a part of your plan, you will, unfortunately, have to wait for one or more intakes to be able to travel to the country.
From the start of the fall term this September, UK universities are aiming towards a complete return to face to face teaching. Institutions will continue to provide a safe campus for students in accordance with UK government recommendations. Also, keeping in mind the unpredictability of the ongoing pandemic, these rules are bound to be revised and updated.
In case of delays in your travel, you can choose to start off with online classes and leave your home once the restrictions are eased.
Vaccination and Quarantining details
Getting vaccinated by a WHO-approved vaccine is a precondition for international travel. You will be required to get tested as you near your flying date. If you are not fully vaccinated, you will be asked to take weekly screening tests until you are fully vaccinated. The Canadian government mandates its international students to quarantine for 14 days post-arrival. You have to book yourself a 14-day quarantine package if you're flying to the UK as well.
These are the updates as of now, and they might change anytime. So you must be aware of the updated protocols through the university and other official websites.
Visa Processing
Canada: The country just got out of the third wave, and has constructed a process for student visa processing. Your visa will only be approved if you have a solid plan for quarantining for 14 days upon arrival.
United States: To get your US student visa approved, it's important that your course should either be hybrid or completely offline. If it is fully online, there is a high chance of your visa getting rejected. Apply for the visa 120 days before the start date mentioned on the I-20 form!
Australia: The country has not reopened borders for international students as of fall 2021. But the visas are still being processed. If you are planning to start studying online at an Australian university, do not wait for the border to reopen to apply for your visa. Once the restrictions are eased, you will be able to move to the country without delays if you have a valid visa.
United Kingdom: Under current regulations, the visa process has been eased and international students can travel to the UK. If your country is on the red list, you will have to have a standard 14-day quarantine plan.

Should I wait for Spring/Summer intake?
The fall/September intake is offered by the US, the UK, and Canada and it is the primary intake in all three countries. With wider options of courses and greater scholarship chances, the fall intake remains to be the most preferred.
Also, your chance of getting into a university is high in the fall intake due to larger openings. During the campus recruitment in the second year, the fall intake students will have an advantage over the others as they'll have the time for a whole semester extra. If used wisely (for projects/internships), fall students will have a stronger resume and thus a higher chance of getting hired. This will be an enhancement to your future plans after studying abroad.
Plan out your expenses well in advance. Apply for an educational loan for the tuition fee if required. Do some research and apply for a scholarship. And most importantly, remind yourself to stay calm through the challenges.
Are you planning to study abroad? Speak with our experts today! Simply fill out the inquiry form on this page and our counselors will be in touch with you shortly!