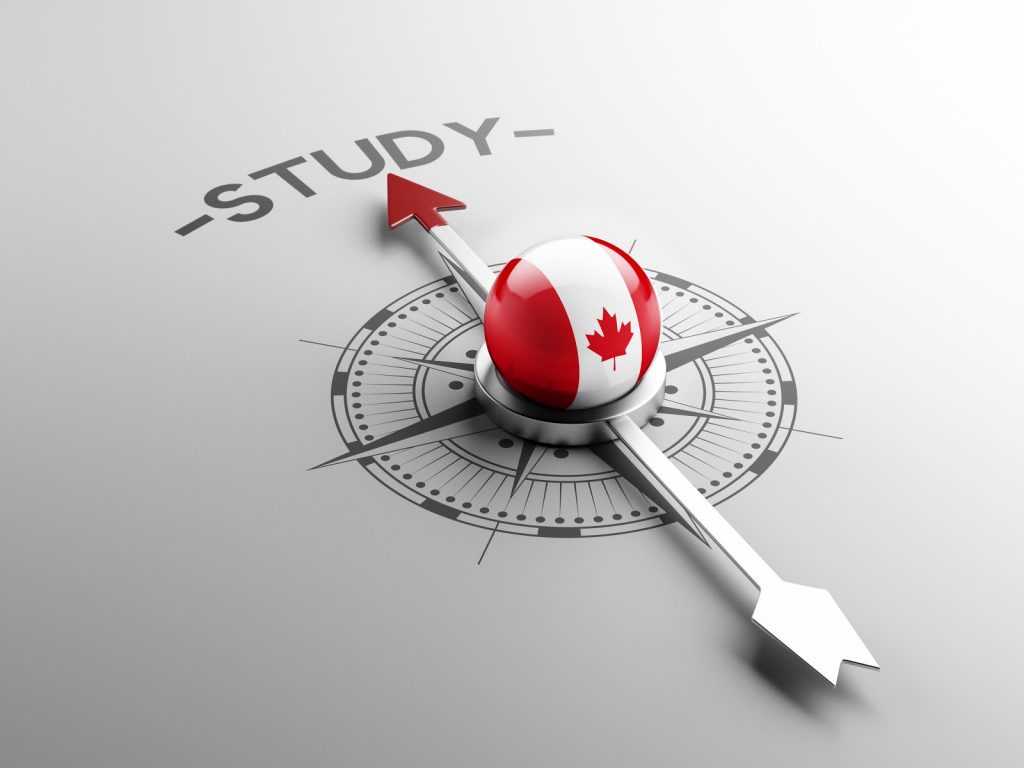 Having been known for its diverse cultures, Canada houses international students from multicultural communities, allowing students from all walks of life to enjoy their stay and study seamlessly. 
Institutions offering master's courses in Canada predominantly focus on intensifying international students' soft and professional skills by providing them with practical and soft skills required to thrive in the fast-paced world. All 13 provinces in Canada have top-notch universities. Studying a master's course in Canada is also pocket friendly when compared to other study destinations. 
If you are planning to pursue a master's course in Canada, the country has almost everything to meet your expectations. To help you save time in choosing an institution, here is a list of emerging institutions to study masters courses in Canada you can look into! 
Fleming College
Fleming College in Canada offers diverse postgraduate programs to provide students with experiential learning. From Business Administration to Supply Chain Management, the wide range of courses at Fleming college will make you future ready and to get placed in a top-notch organisation.
Postgraduate programs at Fleming College are:
Short courses - usually over 2 or 3 semesters (6 months to 1 year)
Courses are curated and taught by experts.
Curriculum targeted to the specific knowledge and skills expected by employers over the world.
Studying a postgraduate course at Fleming College will equip your core business skills and prepare you to be a forerunner in a business area of your choice. You can either begin a business or take up a job after pursuing a 2 years' course at Fleming College. 
Centennial College
Centennial's postgraduate programs are short and affordable. Each course provides international students with an opportunity for internships, hands-on work, and career placements with global employers. 
The Business School model at Centennial college balances the real workplace and academic learning skills to pursue a business course. With over 30+ business programs, Centennial Business school develops your innovative thinking, making you prepared to be a future entrepreneur.
Be it in Hospitality, Business Tourism and Culture, Communications, Engineering Technology, Health Sciences, and Design, students can find various programs that correlate with their previous bachelor's programs in their home country to fast track your career successfully.
Confederation College
Confederation College has a dynamic track record of providing exceptional training and education to over 6,000 students a year, including 1,000+ international students from 20+ countries.
Ranging from Accounting, Business Administration, Marketing, Client and Customer Relations, Health Informatics, International Business Management, international students can pursue specialised business courses at Confederation College.
One of its kind 2 years Digital Marketing and Marketing Analytics program at Confederation College helps international students hone their marketing-cum-analytical skills, to attract clients and communicate effectively in the booming digital marketing environment. 
University of Canada West
UCW offers master's programs accredited by the Council for Business Schools and Programs (ACBSP). UCW's master's courses equip international students in fields vital to administration, business operation and prepare them for taking up various kinds of managerial roles in fortune 500 organisations.
All master's courses at UCW develop students' competencies in persuasive communication, critical thinking, leadership, system analysis, and business ethics.  Ranging from finance to entertainment industry, a Master's program at the University of Canada West opens up career paths in diverse sectors. 
A survey conducted by Academia Group had found that all UCW MBA graduates land in a job within 6 months upon completion of the course. Out of 100%, 88% got to work within 3 months of completing their MBA. Alumni of UCW work with top-notch organisations such as Nestle, Apple, Siemens and Walt Disney World. 
University of the Fraser Valley
With over 100 programs in science, business, arts, media, healthcare, and IT, students from all over the world study at the University of the Fraser Valley. The office of Engagement and Research at UFV fosters innovation by providing adequate support to master's students to develop advanced technical devices.  
International Students can benefit from the integration of industry partnerships and hands-on classroom training. Faculties at the UFV are enthusiastic about collaborating in research activities with students to share their knowledge and help them find the right path during their research planning. 
The UFV Esposito Centre for Innovation and Entrepreneurship (EFCIE) offers Grants ($5,000-$10,000 depending on the stream) for student-faculty teams to brainstorm ideas for new prototypes and products innovations and solutions. 
So what are you waiting for! Just fill in the inquiry form today! Our counsellors will help you shortlist a university of your choice and help you get started!