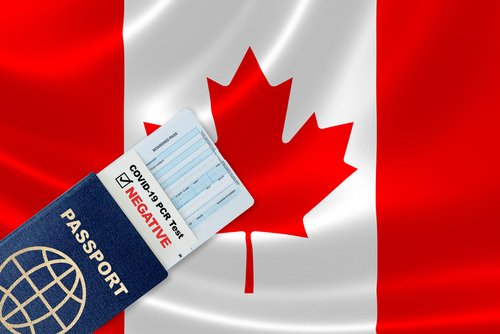 Some good news is almost here to bring hope to Filipino students!
As travel restrictions and requirements in Canada are being altered, Universities in Canada are regaining their normalcy with improved practices. Students can now go back to enjoy the physical classroom environment with new restrictions and safety regulations.
If you think that studying in Canada amidst a pandemic is impossible, then this blog is for you!
Canada is home to over 100 universities with 15,000+ programmes at different levels and fields. The undergraduate, postgraduate, certificate, diploma courses, short career-focused programs, and doctorate degrees offered in Canadian universities are equivalent to other popular study destinations. On top of that, the government of Canada is exhibiting eminence as being extremely supportive to international students during these unprecedented times. The study abroad dream is slowly becoming achievable for students aspiring to study in Canada owing to the initiatives of the Canadian government.
Canada travel restrictions are uncomplicated and are aimed at restricting the spread of infection. All travellers, regardless of citizenship, including international students entering Canada, must follow testing and quarantine requirements to keep everyone in the country safe.
Canada Travel requirements for Filipino students
As an international student planning to study in Canada, you must have a clear understanding of the Canadian travel restrictions to make your study abroad experience seamless.
As a part of the Canada travel requirements, you must have a valid study permit or a letter of introduction that shows your study permit approval. Also, you must attend a Designated Learning Institution (DLI), which has been approved by its province for its Covid-19 readiness plan that ensures to protect the health and safety of the students. Additionally, you are expected to complete a 14-day quarantine period after arriving in Canada, even if you qualify as a fully vaccinated traveller.
There are certain factors that the border services officers will look into when you arrive in Canada.
You will be tested to identify your reason for travelling, and your ability to complete a quarantine period minimum of 14 days.
You are expected to complete your quarantine plan before attending your physical classes and are not restricted to studying online during the quarantine period.
Travel Essential Documents for Filipino students
Before heading to Canada, make sure that you have the below-listed travel essential documents. Your eligibility to enter Canada will be finalised by the border services officer upon your arrival.

You would need a valid study permit.
You would need a valid letter of acceptance from a DLI you have been enrolled into.
You would need proof to show that you have enough money to support yourself during your stay.
If you are a fully vaccinated traveller, carry proof of vaccination.
Requirements to qualify as Fully vaccinated travellers
All travellers who are qualified as fully vaccinated travellers with no symptoms of Covid infection can enter Canada, and such travellers are exempt from taking the on-arrival testing.
To qualify as a fully vaccinated traveller, one must have taken a complete series of accepted Covid-19 vaccines, and you must have received your last dose of vaccine at least 14 days prior to the day you enter Canada. The vaccination proof must have been uploaded in ArriveCAN (a government-approved free platform to update your information when entering Canada) upon your arrival.
Additionally, as a pre-entry requirement, one must provide evidence of the Covid-19 negative molecular test result. The test must be taken within 72 hours of the scheduled departure time of your flight to Canada.
List of accepted Covid-19 vaccines in Canada:
AstraZeneca/COVISHIELD (ChAdOx1-S, Vaxzevria, AZD1222)
Moderna (Spikevax, mRNA-1273)
Pfizer-BioNTech (Comirnaty, Tozinameran, BNT162b2)
Janssen/Johnson & Johnson (Ad26.COV2.S)
What is the COVID-19 readiness plan for DLIs?
The COVID-19 readiness plan aims to protect the health and safety of the students and the surrounding communities. The plan will help you understand how your DLI will manage the mandatory quarantine period, including the transportation to the quarantine location. It also provides information and support about the food and medication needed to keep you healthy during the quarantine period. If your DLI is not included in the list, you may not travel to Canada. Thereby you must study at one of the approved DLIs.
Now that you have gathered the most recent information on the protocol, get ready to start your Canadian study plans right away by filling out the enquiry form. Our counsellors will get in touch with you shortly!