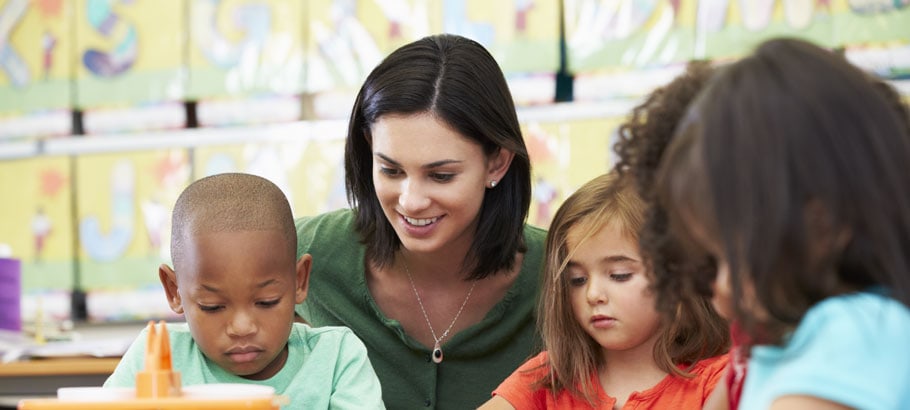 Among the most popular courses for international students in Australia are Teaching and Education. With a rising demand locally and abroad, Australian teachers sought after for their skills and expertise after years of rigorous training. Study Teaching and Education course in Australia and contribute to making a better society by developing the minds of young children and adults.
Here's a list of reasons that may help you decide in choosing your career:
Inspiring young minds
One of the most notable aspects of teaching is the opportunity to inspire young and developing minds eager to learn and explore the world around them and beyond. You will give wings to their dreams and open the endless possibilities. It is not unusual to hear stories of accomplished individuals who owe their successes to their teachers for the inspiration they have received.
Career fulfilment
At the end of each lesson, knowing that you have imparted knowledge to your students and honed their skills is not only a job well done but also a sense of fulfilment. Every year or semester, a new batch of students will be knowledgeable and better individuals because of you. Pursuing a career in teaching not only fulfils your aspirations but also benefits the society as a whole.
Globally recognised and transferable skills
Due to a high standard of education and advanced Teaching programs and innovative techniques, Australian teachers are sought after across the country and overseas. Not to mention the rigorous training students undergo to prepare them for their future career. This explains why Australian educated and trained teachers have excellent skills in communication, problem-solving, listening and research.
Career path
Upon successful completion of your studies, your career prospect is high as there are plenty of employment opportunities in Australia and across the globe. Often times, teaching and non-teaching professionals pursue their career in:
Primary schools
Early childhood education
Special education schools
Private and local and state universities
Government agencies
Research firms
Accredited courses
Aspiring teachers and educators must choose from the list of accredited courses compiled by the Australian Institute for Teaching and School Leadership (AITSL). These courses are provided by the teacher regulatory authority in each state/territory. Example of which is the Victorian Institute of Teaching for the state of Victoria.
Registration
Following graduation, international students can apply for provisional registration to be able to start teaching. Subsequently, they can work towards full registration through the teacher regulatory authority in each state/territory
Australian Capital Territory - Teacher Quality Institute
Australasian Teacher Regulatory Authorities
New South Wales - NSW Education Standards Authority
Northern Territory - Teacher Registration Board of the Northern Territory
Queensland - Queensland College of Teachers
South Australia - Teachers Registration Board of South Australia
Tasmania - Teachers Registration Board of Tasmania
Victoria - Victorian Institute of Teaching
Western Australia - Teacher Registration Board of Western Australia
Degrees and courses
International students are able to select courses available being provided by reputable universities and institutions around Australia. A few of the degrees and courses are:
Bachelor of Education (Early Childhood and Primary)
Bachelor of Education (Secondary)
Bachelor of Special Education
Master of Teaching (Early Years)
Master of Teaching (Early Childhood)
Master of Teaching Special Education (Secondary)
Course duration
From 1 year to 4 years (full time).
Visa requirements
Here are some of the requirements for securing a student visa. Alternatively, you can contact our education consultants for worry-free process:
a valid passport for the duration of your study in Australia
offer letter from the selected university/institution
evidence of access to sufficient funds*
evidence of Overseas Student Health Cover
all other relevant documents listed on the Department of Home Affairs visa checklists.
Non-academic assessments
All aspiring Teaching and Education students are required to demonstrate their academic and non-academic capabilities to develop skills needed to be successful in their chosen university programs. This step ensures that the most suitable students are selected to enter the Initial Teacher Education (ITE) programs and are well-suited in the teaching profession. Gaining recognition is the CASPer test. It is a 90-minute online non-cognitive test and it costs $80 per sitting. The personal qualities being tested include:
Willingness to learn
Motivation to teach
Conscientiousness
Resilience and self-efficacy
Strong interpersonal and communication skills
Organisational and planning skills
While there is no standard form of non-academic selection criteria implemented across the country, the information is available in universities' entry requirements. Alternatively, AECC Global education consultants are able to guide you through the entry the requirements of your university of choice.

In the state of Victoria, CASPer test is widely used, other Victorian institutions assess personal attributes in other ways such as interviews and Teacher Selection Statement (TSS). To know more about how to prepare for CASPer test, read our blog entitled, "Planning on Studying an Education Course in 2018?
Temporary graduate visa
Graduates are able to apply for Temporary Graduate visa*. Temporary Graduate visa holders are able to study, stay and work in Australia temporarily after the completion of the studies, depending on qualifications, for eighteen (18) months to two (2) years. An opportunity to gain relevant local work experiences which may be countered towards Permanent Residency.
Your PR pathways
Graduates of Teaching and Education are able to apply for Temporary Graduate visa*. Temporary Graduate visa holders are able to study, stay and work in Australia temporarily after the completion of the studies, depending on qualifications, for eighteen (18) months to two (2) years. An opportunity to gain relevant local work experiences which may be counted towards Permanent Residency. High demand for Teaching and Education graduates can be seen in the occupations listed consistently in the Medium and Long-term Strategic Skills List (MLTSSL) or the Short-term Skilled Occupation List (STSOL).

We help international students in achieving their study goals. By providing the best options, students are able to make an informed decision about their university and courses. When you enrol via AECC Global, we can also find the most applicable available scholarships and discuss your career pathways as teacher or educator.