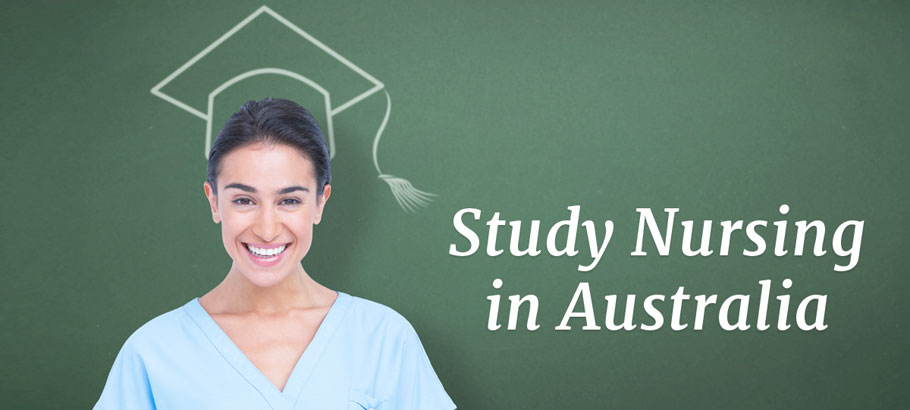 Education systems: Did you know that Australia is the 3rd most popular student destination for international students next to the US and UK? With over 22,000 courses across 1,100 institutions, strong education infrastructure, and having 7 out of the 100 top universities in the world, Australia has gained recognition in providing world class education.
As a strong hold of quality education, Australian Nurse programs had been meticulously developed to provide theoretical knowledge and impart practical skills required in delivering excellent healthcare services.

Australian standard of living: Constantly topping the list of most liveable countries in terms of quality of life, education, income and its laid back nature, makes Australia ideal for international students. Ethnically diverse Australia can bring new level of experiencing world culture.

Highly advanced hospitals and medical equipment: As a nursing student, having your skills honed in the state of the art hospitals, using high technology medical equipment is a definite advantage in your career goal.

Scholarship: The government's efforts to promote Australian Education is reflected in its more than A$200 million each year through international Scholarships.

In demand: International nursing graduate students are able to take advantage of the high demands for nurses, either for developing careers or for migration purpose in Australia such as Permanent Residency. It is known that there is an ever growing demands for professional nurses. As the population ages and more treatment options are technologically developed, more and more nurses are needed to satisfy the high demands.

Career diversity: Completing the nursing program opens an array of opportunities in various nursing practice. Here are a few of career opportunities in various fields:
Aged Care
Education
Neonatal Care
Community Health
Hospital/Medical Facilities
Degrees and courses: International students are able to select courses available being provided by reputable universities and institutions around Australia. A few of the degrees and courses are:
Diploma of Nursing
Bachelor of Nursing
Master of Science (Nursing)
PhD (Nursing)
Course duration: From 3 months to 4 years (full time).

Visa requirements: Here are some of the requirements in securing student visa.  Alternatively, you can contact our education counsellors for worry free process.
a valid passport for the duration of your study in Australia
offer letter from the selected university/institution
IELTS score 7 overall and no score below 6.5 in each of the component*
At least 1 year of paid or unpaid experience within the last five (5) years.
evidence of access to sufficient funds
evidence of Overseas Student Health Cover
completed overseas Bachelor of Nursing
all other relevant documents listed on the Department of Home Affairs visa checklists.
Bridging program: Practicing nurses with at least three (3) months to two (2) years of experience are able to apply to the Bridging Program for Nurses or popularly known as IRON (Initial Registration for Overseas Nurses). Aspiring international students should have IELTS score 7 across all components or PTE 65 across all components; eligibility letter from AHPRA Australian Health Practitioner Regulation Agency.

Bright future:  Due to the high demand for Registered nurses as with other sectors of nursing, these occupations are listed consistently in the Medium and Long-term Strategic Skills List (MLTSSL) and in the combined list of eligible skilled occupations. Sample of which are Registered Nurse (Medical Practice), Registered Nurse (Aged Care), and Nurse Practitioner. As most visa types, an assessment procedure by a recognised authority (Australian Nursing and Midwifery Accreditation Council, ANMAC for Registered nurses and practitioners) is required as part of the visa application for migration purpose such as Permanent Residency. Nursing degree graduates can look ahead in building medical career and invest for bright future in Australia. We at AECC Global are committed in helping create your personalised pathway to success in your chosen career and in Australia.