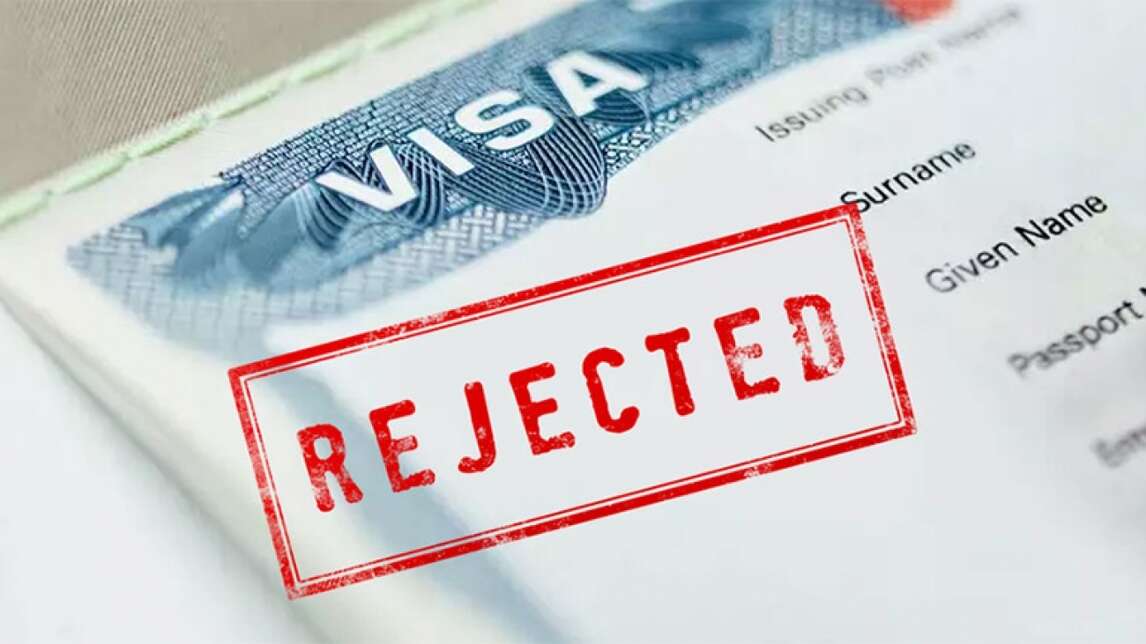 As an international study aspirant, you begin the process to study abroad by applying for a university, getting an admit, trying to arrange your funds and try for a scholarship. As the process culminates and you finally get the admit card, the process of applying for a visa begins. At this juncture, you may have to submit your documents to the embassy or consulate and, in most cases, appear for a face-to-face interview. You may be granted or refused a visa by an officer. If you are granted a visa successfully, you would be enroute to your destination.
But, are you worried about the aftermath of a visa rejection? Well, it is ok to be worried but a visa rejection is not an end in itself. At AECC Philippines, we have compiled a quick guide on what to do if your visa is refused or rejected.
So to begin with, what is a visa refusal?
If your visa application is rejected by an embassy, consulate, or high commission, it is visa refusal. It may be due to incomplete information on filled data, expired passport, shortage of funds and so on. A visa refusal can be a disappointing affair, but it's very common and you don't have to be discouraged.
If you have applied for a student visa, there are some steps that you need to follow diligently to make sure that your chances of getting a visa are high.
Make sure to read the guidelines on the embassy website before applying for a visa.
All instructions should be followed carefully and no sections or columns should be left blank.
Valid documents must be attached, and you should have enough money in your account to cover your tuition, accommodation and other expenses.
Be sure to proofread your application carefully before submitting it, as mistakes can result in delays or rejection.
Give yourself plenty of time to complete the visa application process, and make sure all required information and documentation is included.

There could be a lot of visa rejection reasons for a student visa. Many student visa applicants get confused and unable to exactly understand the reason for their visa rejections. This article will focus on presenting the commonly known reasons for such rejections.

Incomplete Application and Data Mismatch
It is important that you fill out every section of the visa application form correctly and completely. If any section is left blank, this could be a reason for your visa to be refused. Each section has instructions on what to do if it does not apply to you. Therefore, it is essential that you provide all the correct information to avoid any data mismatch issues which could lead to your application being refused.
Violating Visa Rules and Documentation Process
If you want to ensure that your student visa application is successful, it is important to follow all the guidelines and requirements set by the immigration department. All your documents will be scrutinized to make sure they are valid, and any fake documents will result in an instant rejection of your application. Remember that in most regions, the embassy staff cannot verify documents written in a regional language, so it is best to submit documents in English or another as advised by the embassy language.
If your passport expiration date is approaching or has already passed, you may be rejected for a visa. Some countries require that your passport be valid for at least six months beyond your planned travel dates. Therefore, if your passport expires within six months, you may not be able to obtain a visa.
If you are planning on taking up a course abroad soon, it is important to be aware of the different processing times for visas at different consulates. Since visa processing takes some time, make sure to apply for a student visa in advance of your joining date.
While making plans to travel to a new country for studying abroad, you should make sure that you have enough money in your bank account to cover the cost of your accommodation, tuition, transport and other expenses. The consulate for each country will set a specific amount that you will need, and if your account does not reflect that amount, your visa may be rejected.
The visa interview process is designed to test your sincerity and communication skills. What you say, and how you say it, are the two most important factors in an interview. When you're nervous or unsure of an answer during a visa interview, the words that come out will probably not be your own. Lots of people get nervous before an interview, especially one they care a lot about. Being confident in your abilities and knowing what to expect can help you stay relaxed during the interview and get the result you want!
If you're unable to demonstrate strong ties to your home country or an intention to return at a specific date, you may be denied a visa. The definition of strong ties differ from country to country, city to city, individual to individual. Some examples of ties can be a job, a house, a family, a bank account.
Make sure to steer clear of all these 7 reasons to increase your chances of getting your student visa approved. Many countries have their own set of guidelines so you may need to follow them as well to get your visa approved.

Things to know when your Visa gets rejected in these following countries:

UK Visa Rejection
In case you have been refused visa to UK, you are given a cooling-off period of about 6 months in some visa types. After UK visa rejection, the 6 month time period could be daunting, and you may be missing out on significant opportunities to work in the UK. So check and keep your documents in order before applying for the study abroad visa.
While the vast majority of visa applications are approved, U.S. law sets many standards under which a visa application may be denied. But, still the chances of getting a US visa after rejection is possible.
If you face a 214b visa rejection f1 based on not having strong ties to your country of residence, it is possible to have the denial reversed if you can provide evidence that you have these ties.
Canada Visa Rejection
Applicants whose study permit for Canada is rejected can appeal against the refusal. There are three ways for proceeding with appealing against the visa refusal. These are requesting reevaluation, appealing against the decision in federal court, and submission of a new application.
How to Check your Visa Status Online?
You can check the status of your visa online by browsing the website of the consulate of the particular country. Here you have to give certain details, including –
Passport number
Application ID
The tracking number provided during the visa interview
Interview location
If you are applying for a student visa for the first time, it is advised to take help from a well-experienced visa counsellor. Professional visa counsellors can help in editing the statement of intent, preparing your documents and creating a strong profile.