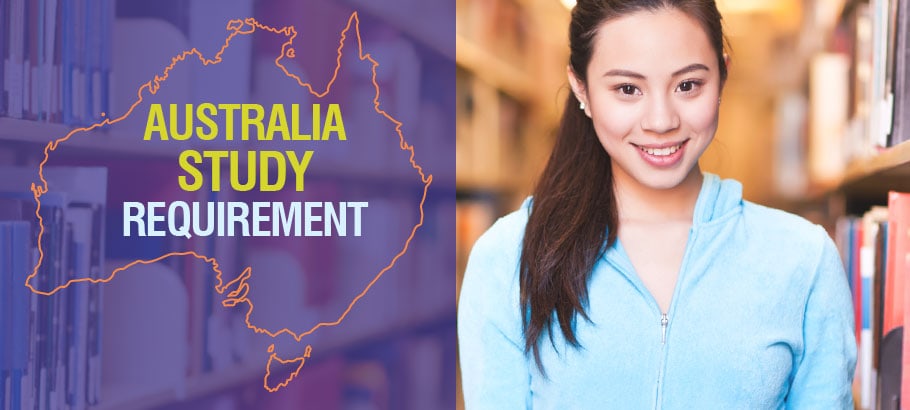 The basic requirement for international students who wish to apply for a Temporary Graduate Visa (subclass 485) or obtain extra points for skill migration in Australia based on their Australian Qualification is to meet the two years full-time study requirement.
To be considered as two years study in Australia, you must meet all the requirements including:

Type of Qualification: You must complete either a degree, diploma or trade qualification at an Australian education institution;

CRICOS Registration: The course completed must be on the approved list of courses for international students;

Two Academic Years: This is defined as being at least 92 weeks of registered study (the calculated period of study credit may be reduced if there is any academic exemptions from overseas studies);

16 Calendar Month: The course must be completed in no less than 16 calendar months;

English Medium: All subjects must be conducted in English;

Compliance with Visa Conditions: Study must be in compliance with visa conditions to count towards the two years study requirement;

Qualifications must be closely related to nominated occupation.
Note: English language proficiency courses or enabling programs cannot be used to meet the Australian study requirement.
Take advice from the Expertise
Getting an Australian Permanent Residency is a long and complex process, it is always recommended to consult with a qualified migration specialist to best understand your situation before lodging a visa application.

AECC Global has years of experience in helping our clients achieve their Australian dreams, we would like to help you too.