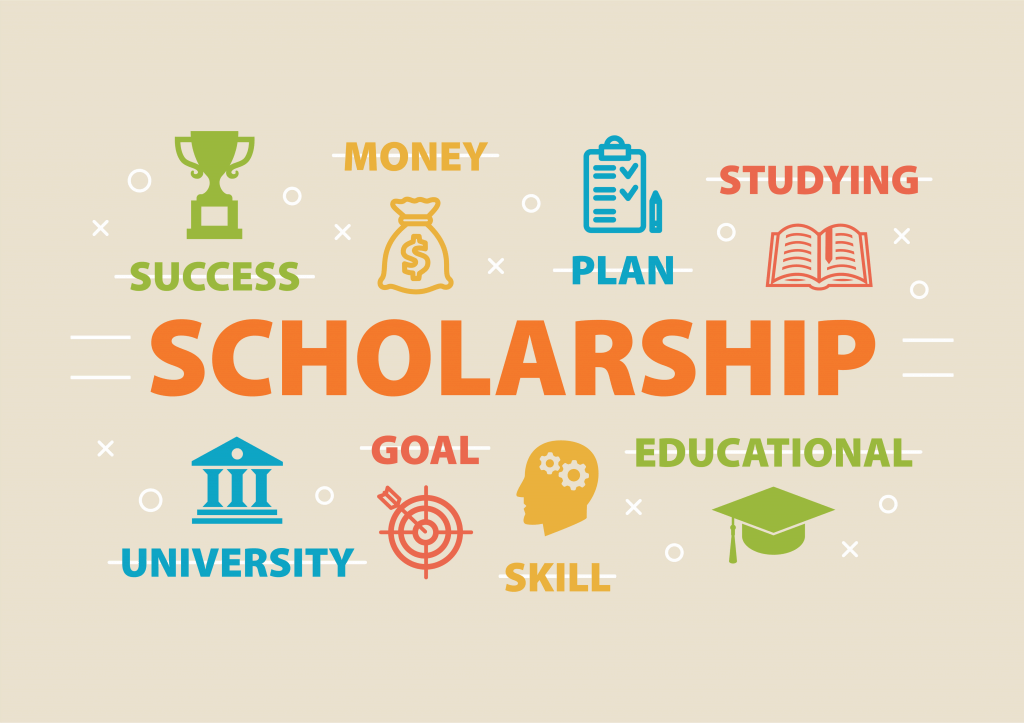 Do you think Australia is only known for its scintillating beaches and skyscrapers?
If so, you should hear about the Australian Education System!
Australia is the second-largest nation to accommodate international students every year. In fact, the education system of Australia ranks among the top 10 in the world. As a result, lakhs of international students fly to Australia to pursue their dream courses in undergraduate and postgraduate degrees.
In 2019, Australia yet again achieved its double-digit growth with 720,150 students across the globe enrolling in bachelors, masters and PhD programs. This consistent growth is an outcome of the Australian Government's initiative to offer scholarships for international students.
So, if you are a student who lacks financial support to study in Australia despite having an excellent academic record, here are the top 6 scholarships in Australia that will ensure that your study abroad dreams will be brought to reality.
1)Australia Awards Scholarship for studying abroad
The Australian Award scholarship is a prestigious international scholarship offered by the Australian Government to provide financial aid for higher studies programs (Masters degree courses & Doctorate (PhD), especially for Indo-Pacific region students, and so for the Filipino students.
The grant covers the overall expense of an international student who studies in Australia, including full tuition fees, textbooks, study materials, necessary living expenses, and Overseas Student Health Cover (OSHC) insurance.
ELIGIBILITY:
● An applicant must be applying this scholarship from his/her home country.
● An applicant must have 2 years of work experience after a bachelor's degree graduation.
● An applicant mustn't be a serving defence personnel.
2)Australia Destination Scholarship for studying abroad
Destination Australia Scholarship is an Australian Government initiative to support both international and domestic students to pursue higher education in regional Australia.
Over 1000 scholarships of $15,000 will be offered every year for studying a bachelor's degree or a Doctorate qualification at any regional campus of a tertiary education provider in Australia.
ELIGIBILITY:
● An applicant should commence a full-time bachelor degree, postgraduate degree, or doctoral qualification.
● To avail of this scholarship every year, the applicants are required to achieve a minimum cumulative grade point average (CGPA) of 5 in each semester.
3)Australian Government Research Training Program (RTP)
An extensive scholarship offered to the students of commonwealth countries, especially for postgraduate research degrees. Every year, the Department of Education and Training (Commonwealth) allocates funding to grant scholarships to both domestic and international students applying for higher degree research programs. The total value of this scholarship is $28,092 per annum.
ELIGIBILITY:
● An applicant must be an enrolled or commencing postgraduate research student
● An international student should have consistent academic achievement and research potential
● Applicants who undertake their first research degree will be given the priority for RTP scholarship.
4)International Undergraduate Full Time Scholarships for studying abroad
The Scholarship is offered by the University of Technology Sydney(UTS) to aid developing nations top-ranking international students enrolling in an undergraduate program at UTS. An applicant will receive this scholarship based on the merit- overall 85% mark.
ELIGIBILITY:
         An applicant should have completed high school with 85% or equivalent.
         The applicants must not hold any other UTS Scholarships
                   The total grant of this scholarship is 36,000$
5)Vice-Chancellor's Academic Excellence Scholarship
Vice-Chancellor's Academic Excellence Scholarship is offered every year to twenty-six eligible international students around the world who are exceptional in extra-curricular activities and academic achievements.
Eligibility:
● To be an international student but not an Australian or New Zealand citizen. If the applicant's visa status changes to Australia or New Zealand during the course tenure, the scholarship can't be availed for the further course duration.
● An applicant must satisfy the academic requirements, i.e., a minimum of 90% in higher secondary education.
The average value of Vice-Chancellor's Academic Excellence Scholarship is between $35 000 and $80 000 depending on the applicant's course duration.
6)Endeavour Postgraduate Leadership scholarship for studying abroad
The Endeavour leadership scholarship program is an Australian Government initiative that aims to aid top-ranking international students with a scholarship to pursue their dream course. Through this scholarship, the applicants get an opportunity to study, perform research works, communicate with top-notch researchers in Australia, and becoming an expert in their chosen field.
Any international students who want to undertake a postgraduate course at a higher institution for a Master's degree or PhD (for research or coursework- two years for Masters and four years for PhD) can apply for this
scholarship.
An applicant who receives this scholarship will avail the following benefits:
         A travel allowance of up to 3,000 AUD
         OSHC(Overseas Student Health Cover) insurance cover for the entire course duration.
         Travel insurance for international  students
Eligibility:
         An applicant should not hold other Australian Government sponsored fellowship benefits or scholarships.
         IELTS score of minimum 6.5 is mandatory to avail this scholarship
A Filipino/international student can avail of this scholarship in Australia (each year) up to 30,000 AUD.
To get further details about the scholarships offered by the private universities, click into our scholarship page.
For other visa-related or study abroad queries, fill in the form and get a free consultation from our expert facilitators.