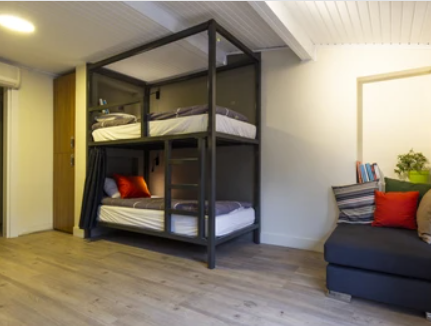 Despite having a population of only 23 million, Australia is among the top 3 countries students love to go for further study. World-renowned education standards, unique landscape, wide-open spaces, and personality of the locals are some of the common things that attract students to study there.
Finding Australia suitable for your education pursuit, if you are planning to go there, you will have to find an accommodation to live in.
Though there is no dearth of accommodation options in the country, the problem of plenty may bother you a bit. Here, in this blog we are going to discuss accommodation options you may find suitable to stay:
There is a plethora of universities which provide comfortable and furnished living spaces on campuses or nearby. These kinds of places can be a great option to live in, as they will minimise the travel. For this, you need to contact your institution directly.
Short-term accommodation
When you reach Australia, you might consider a short-term accommodation. These types of accommodations include hostels and affordable hotels. You may seek help from your institution's international support staff, as many institutions in the country arrange temporary housing for their foreign students.
This is also an interesting option you may find affordable as well as convenient. With this option, you will stay with a family in their home. Families in Australian offering homestay are closely scrutinised and screened to ensure that they provide a suitable living environment for students.

Below are given the names of two leading agencies offering quality accommodation solution to international students in Australia:
Unilodge
UniLodge Australia has been providing purpose built student accommodation for a long time. With more than 60 properties and 14,000 beds its management across Australia and New Zealand, Unilodge properties are renowned for quality, innovation, efficiency and excellent student living. They partner with educational institutions across Australia and New Zealand, to manage properties located either on campus or in close proximity to universities, colleges and other educational institutions.
Urbanest
Urbanest is one of the largest providers of student accommodation in Australia. They possess vast experience in designing, building and running accommodation, especially for students. They find great locations suitable to students' lifestyles, considering proximity to transport links, universities and social centres. They design and build living spaces and manage them in a way that promotes and supports your lifestyle.
Like most of the countries, you will find many real estate agents in Australia as well. They may help you fetching a property on rent. If you cannot afford a private property alone, you can rent it with your friends. While renting a property you will be required to pay a security deposit (which is usually four weeks rent), and rent in advance (also usually four weeks).

As a leading education consultant in the Philippines, AECC offers complete guidance to students and parents for international studies. Why not book a face-to-face consultation with our expert counselors? Be sure of an ethical and completely personalized guidance.