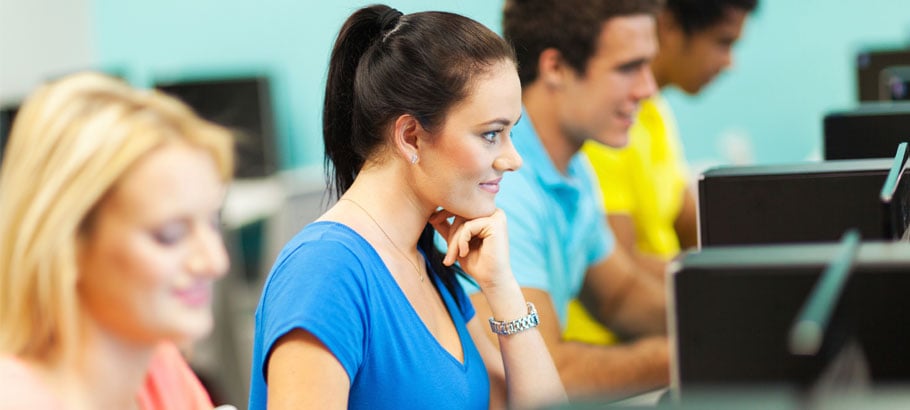 PTE Academic is the world's leading computer-based test in English for International Students and potential immigrants. Since November 2014, PTE test result has started being accepted by Australian immigration for visa purpose, ever since it has gradually built up its reputation among International Students and immigrants alike due to its flexible test dates, quick turnover time in terms of results etc.
In the past few months, many places have been identified and recognised as official PTE test centres. However, it can be very confusing when it comes to picking the right test centres. Students have come across questions like "which test centre suits me the best?" or "what is the difference between the various PTE test centres?" This post, first in its series, will help you understand the 4 key test centres in Melbourne.
But first let's talk about equipment
Since PTE exam is computer-based, every candidate is assigned a keyboard, mouse, headphone and microphone. It is essential to ensure that all equipment is functioning optimally before starting off the part of the test which is time regulated.

We highly recommend all candidates to keep the headset on throughout the test. There may be other test takers in the same room and they will be speaking at the same time as you. The headset will help keep any background noise to a minimum level.
There are 4 PTE test centres in Melbourne:
Collins Street- PLT at Cliftons
Latrobe Street- Pearson Professional Centres
Bourke Street- Discover English
Bourke Street - RMIT Training Pty Ltd
PLT at Cliftons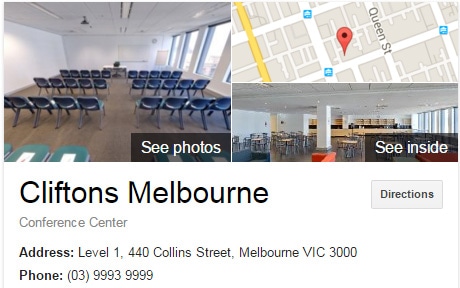 Address: Level 1, 440 Collins Street, Melbourne VIC 3000
Seating Plan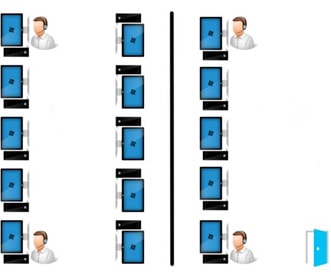 Our take on PLT
PLT at Cliftons is one of the earliest official PTE test centre located both in Melbourne and Sydney. The layout of the test room is distributed in lines on both left and right side. The best seats are located on both ends of every line.
Pearson Professional Centres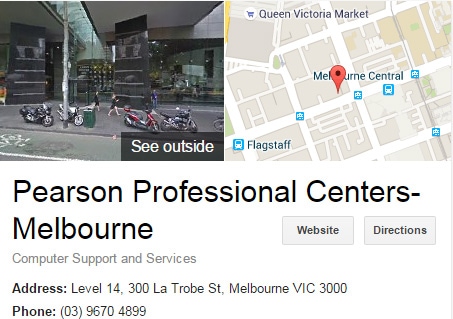 Address: Level 14, 300 La Trobe St, Melbourne Vic 3000
Seating Plan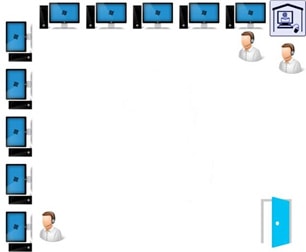 Our take on Pearson Professional Centre
Pearson Professional Centres is the first PTE test centre in Melbourne, and one of the most popular one among the test takers. The reason is not only because of its L-Shaped sitting arrangement which minimise the interference from other test takers but also the availability of 2 different headset equipment with good sound isolation. Besides, there is one small separated test seat available which is completely. This could be the ideal seat among all the test centres.
Discover English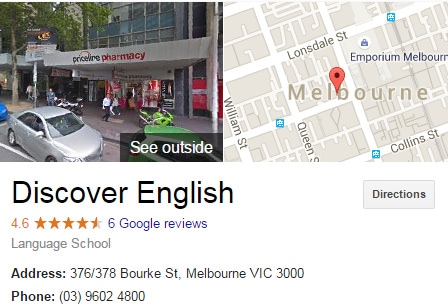 Address: 376/378 Bourke St, Melbourne VIC 3000
Seating Plan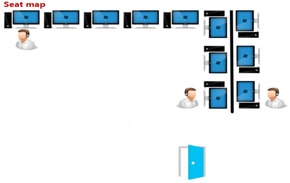 Our Take on Discover English
Compared to all the other PTE centres, Discover English is relatively crowded and centre facilities are not new. However, there are a few corner seats which have the advantage, in terms of less distraction and interference. (Refer to the above Seat Map)
RMIT Training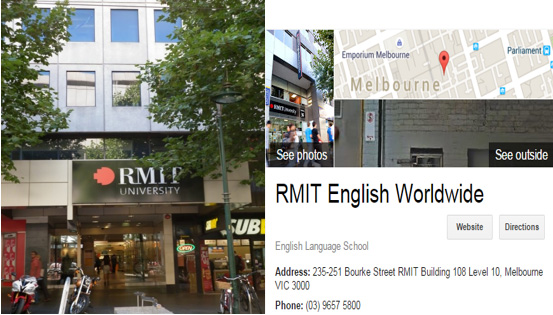 Address: Level 10, RMIT Building 108, 235-251 Bourke Street, Melbourne VIC 3000
Seating Plan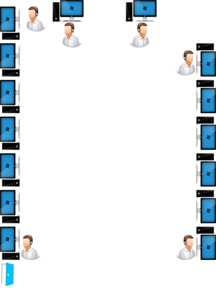 Our take on RMIT training
RMIT Training has been recently recognised as official PTE test centre since October 2015. Similar to Pearson Professional Centres, the seating of this test room is in a U-Shaped layout. Therefore, the mutual interference between each candidate is relatively low. Refer to the layout image above, there are 15 seats in total with 6 corner seats.
To summarize
Pearson and RMIT might be the first choice, followed by Discover English and PLT at Cliftons for those students who think they might easily get distracted by the surrounding environment. Among all centres, it is advisable to get the corner seats as it will largely reduce the chances of being disturbed during the test. Most importantly, being fully prepared for the test and getting familiar with the PTE exam environment along with ample practice will infuse the required confidence in you. After all, it is the internal factor that become more important than external ones.

We wish you luck and remember AECC Global is an official voucher re-seller authorized by PTE Academic in Australia and offer a flat 10% off on your PTE Academic exam fee.