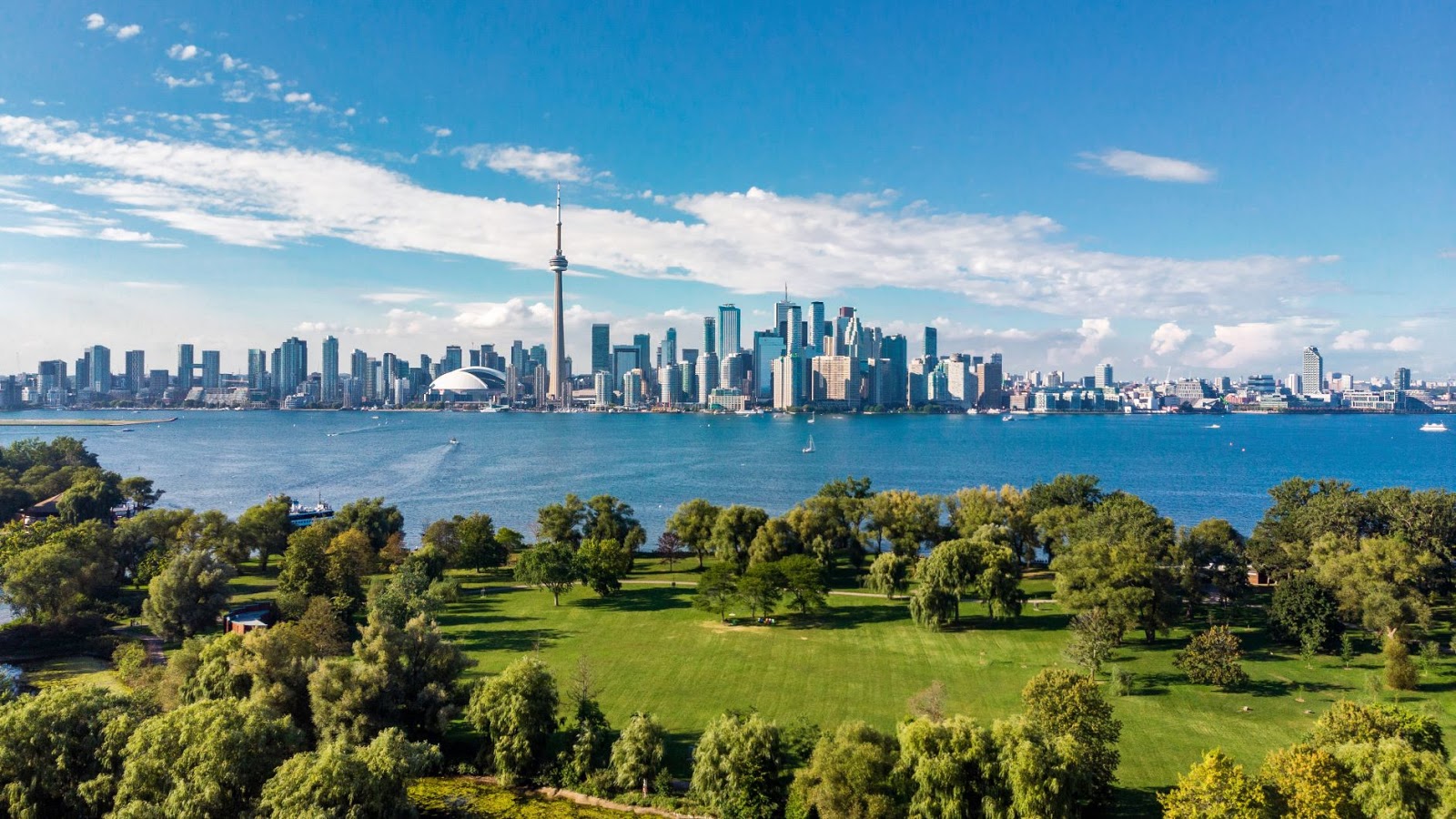 Canada, widely regarded as the best overseas destination for international students, is ranked first in the world for its modern infrastructure, friendly people, and fun atmosphere, making it an ideal place to study and work. While Canada has a wide and beautiful natural landscape, its highly productive cities are transforming the country into a global economic powerhouse.
Ontario, Canada's second-largest province, is situated in central Canada and serves as the country's main economic centre. Ontario is noted for its natural diversity, which includes vast forests, splendid provincial parks, and the world-renowned Niagara Falls. Natural diversity is enhanced by cultural diversity, which is the result of large scale immigration and a culture that values multiculturalism. Ontario offers a taste of the world within a province, to its large foreign-born population.
Greatly influenced by Great lake, Ontario's climate is classified as humid continental. Namely, Ontario has four seasons: winter (December to March ), spring (March to June), summer (June to September) and fall (September to December). Every year, Ontario celebrates the seasons with many festivals. Though summer can be Ontario's busiest season with festivals such as Stratford Shakespeare Festival, cold winters provide reasons to rejoice with festivals like Ottawa's Winterlude and Toronto's Cavalcade of Lights.
Cost of Living

in Ontario
For international students, the average cost of living (food and other regular expenses) for a month in Canada is typically between CA $600 and $800.
The cost of living in Canada for on-campus housing ranges from CA $3000 to $7500 per year. The University of Toronto, home to over 20,000 international students, reports that an international student's on-campus housing costs will range between CA $1,080 and $2,982.
Sharing a house with other international students would help in saving the housing expenses. Off-campus housing expenses range from CA $750 and $2200 per month.
Canada offers an array of ways for comfortable accommodation. International students have various housing options, including host families, university residences, and rental apartments, to better suit their needs.
Cost of living – Transportation
You can take a walk if you live near your educational institution. The metro or bus is the most accessible and ideal mode of transportation for the majority of international students.
Monthly train passes cost between CA $80 and $110, but students with valid ID may be eligible for a discount.
Every international student is required to have health insurance. Medical coverage for international students in Canada varies in each city. Provincial Health Care and Private Health Insurance are the two major types of personal health insurance in Canada.
The provincial health care card is available to all foreign students studying in Canada on a study visa, allowing them to access services as required. International students can also purchase private health insurance, which offers many benefits over provincial health care. Private emergency rooms, ambulance facilities, and dental care are among the services covered by private health insurance.
In Canada, the average cost of private health insurance varies between CA $600 and $1000.
Canada Education System
Ranked as the third-best country for education among other countries across the globe, Canada is known to offer world-class education. The Canadian educational system provides three levels of education including bachelor's, master's, and doctorate degrees. Degrees earned from Canadian educational institutions are internationally recognised. Ontario, Canada's largest province, spends more than 2% of its GDP on education and has a robust and well-funded public education system that is largely governed at the provincial level.
English Language Requirements
Proficiency in the English language is a must for international students, as the city offers most courses in English. Based on the university Filipino students enrol, they will be required to demonstrate their English proficiency through the International English Language Test (IELTS) and Test of English as a Foreign Language (TOFEL). A minimum score of 580 in TOEFL and 6.0 in IELTS is required to study in Ontario.
Canada has been declared as one of the world's most peaceful countries. The OECD index (Organisation for Economic Co-operation and Development), which aims to quantify the overall quality of life, gives Canada a score of 9.1 out of 10 for security. This ranking places Canada well ahead of the United States, New Zealand, and Australia.
Canada enforces stringent rules that protect both Canadians and immigrants. During your stay in Ontario, the province ensures the health and safety of all international students.
Would you like to discover more about Ontario? Contact us. Our expert counsellors will get in touch with you.