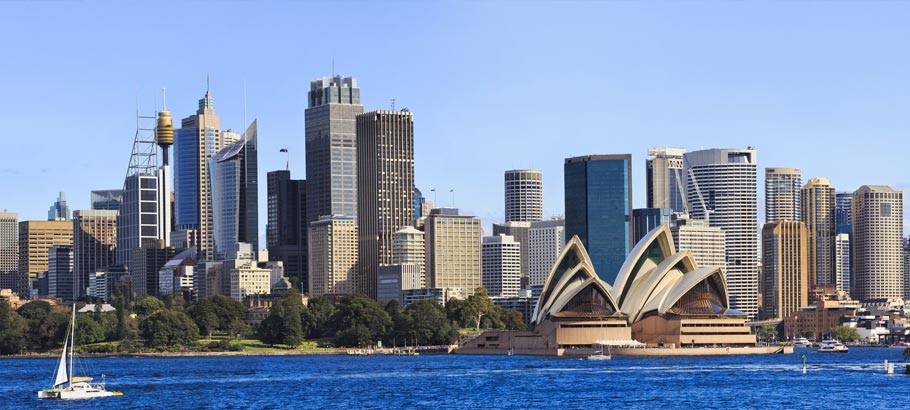 Welcome to Australia, the fourth happiest country in the world! You probably have an itinerary in mind already on where to go and what to do. Learn how you can adjust quickly in the unique and fun environment of Australia. Be guided by the pointers listed below to make the most of your student life:
Scholarships
Financial aid is available for international students undertaking higher education, namely, bachelors, masters, and Ph.D programs. To give you an insight, the Government of Australia contributes AUD$200,000,000 for international scholarships. Financial assistance can also be provided by education institutions, accommodation providers, and organisations in Australia to support you in your tuition fees, accommodation, and living expenses. Although the majority of scholarships are based on academic merit, there are also certain ones that are linked to the course of specialization as well as to the ties of Australia with its neighbouring countries. Look for scholarships you are qualified as early as possible. Consider their cover, the requirements and the deadline for applications. In some institutions, you are automatically recognized once you've applied for the course. You may visit the website of a scholarship provider to enquire regarding the application process.

Click on these links to navigate some of the scholarships being offered for overseas students:
Lifestyle
Renowned for its diversity in arts and culture, Australia is a fascinating place you can call your second home. Freedom, equality, mutual respect and peace are the core values of the multicultural Australian community. Hence, locals are known to be warm, friendly, and upfront. Express yourself and say exactly what you mean. Regardless of age and titles, you should be calling persons by their first name. The cost of living in Australia for international students is not as pricey as USA and UK. Budget-wise, it is generally affordable and cheaper if you choose not to live within the central business district. Shopping centres in the city can close as early as 4:00 pm. Save some bucks by buying at various factory outlets and OP shops. The laid-back culture of locals will teach you to unwind at open spaces like parks and beaches. Once in a while, take a time to relax with your family and friends.
Work rights and entitlements
As a student visa holder, you are allowed to work up to 40 hours per fortnight while class is in session. If you have dependent family members included in your visa, the same rule applies to them. You and your family members have unrestricted working hours during your semestral break. For students taking up Masters by research and Ph.D, they are allowed to work with no limits in hours. The national minimum wage in Australia as of 07 July 2016 is AUD$17.70 per hour. Working while studying can assist you with your living expenses and can provide transferable skills vital in your career. Students usually work in retail, tourism, hospitality, tutoring, and administrative roles.
Safety assurance
Australia is generally a safe place to study and live. In fact, it is the home of most liveable cities in the world. It's still clever though to make it a habit of taking safety measures to avoid unforeseeable events that may cause harm to you. When going out, be mindful of your belongings and keep them close to you. Try to leave your valuables at home such as your gadgets and don't bring a large amount of money. There are readily available ATM machines in shopping malls, supermarkets, bars, and other public areas where you can access your finances. When travelling by taxi, don't be hesitant to tell the driver the route to take you home which you feel comfortable. Remember to dial 000 to call for help from the police, ambulance, or fire brigade. This is free of charge emergency service hotline in Australia.
Health insurance
Only citizens and selected visitors in Australia are privileged with access to Medicare. Medicare is a healthcare scheme that provides free and subsidised treatments and healthcare support for eligible individuals. All international students are required to acquire OSHC (Overseas Student Health Cover) as a prerequisite in student visa application. This is organised to assist you with your finances when faced with health issues while in Australia. Review your current OSHC and make sure that your coverage includes the medical condition that you have. Compare benefits and prices when upgrading your health cover. Purchase in advance as waiting period may apply. Locate the nearest hospital partner of your Overseas Student Health Cover to get there immediately in case of emergency and to avoid paying for unnecessary bills.
Postgraduate opportunities
Earning an Australian education qualification is a milestone which can bring you to a lot more places. Whether you are staying in or leaving Australia, you should plan ahead of time. If you are leaving, make sure you pay your final bills and cancel services you incurred such as bank accounts, mobile phone, superannuation, and electricity. On the other hand, you may choose to extend your stay in Australia to pursue further studies or to gain professional work experience. If you are considered to be a skilled graduate ,that is you have the skills and qualifications in demand in Australia as demonstrated in the Skilled Occupation List (SOL); you may work after your study in Australia for 18 months under the Graduate Work stream of Temporary Graduate 485 Visa. In Post-study work stream of the same visa, graduates who finished a degree can stay in Australia up to four years depending on the highest qualification achieved. The 485 visa is a great option for students to work towards achieving permanent residency. International graduates of higher education in IT, Accounting, and Engineering are eligible to take a Professional Year Program (PY) which is 44 weeks in duration designed by professional bodies to equip recent graduates with specific skills needed by Australian workforce. You are awarded an extra five points once completed the program, making it an ideal program to be qualified for permanent residency in Australia. The main factors being looked upon to be eligible for permanent residency are age, level of English language ability, Australian educational qualification, overseas work experience, Australian work experience, partner skill qualification (if applicable), and other language you are capable of speaking of. Enrolling to a NAATI-approved course in Australia and acquiring accreditation after completion will give you five (5) points which you can use in applying for permanent residency. To apply for PR, you may ask for the assistance of a registered migration agent. Migration agents can explain the options available for you and can help you with all the necessary documentation being required by DIAC (Department of Immigration and Citizenship) for visa application.

At AECC Global, we tailor our services and can provide on the basis of meeting your personal goals. These include Free counselling in education and admissions to TAFEs, private colleges, and universities; Free processing of TR 485 visa, Free initial consultation for PR with one of our registered migration agents when enrolling for a Professional Year Program (PY) and application to NAATI courses. Visit us today to learn more about the perks you can get at AECC Global and make a difference.