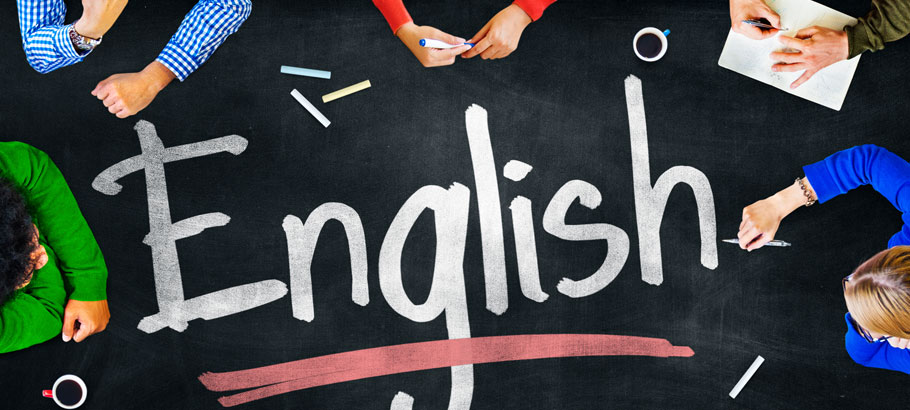 Learning English nowadays is seen not as a luxury but as a necessity in bridging communication amongst the nations of the world. People study English for different reasons and here are our reasons why English will help you further your education experience.
Almost everywhere
With 1.5 billion speakers, English language is no doubt one of the most widely spoken languages in the world. Learning the language allows you to communicate to great number of nationalities that use English as their mother tongue as well as those who have adopted English as their second language.
Vast opportunities
Increase proficiency in the English language allows you to open more opportunities as you be able to communicate to more people.
In Academia:
In most universities around the world, basic or tertiary level of English language is one of the requirements to enter the university. Primarily because lectures are often conducted in English. Knowledge of the language allows you to access the immense further study courses available which are mostly are in English.
Social media and the internet revolution
The internet not only changed the way we are today but it is still continuously changing our way of life. We are well informed and updated on what is happening in every part of the world. And with the global popularity of social media such as Facebook, Twitter, YouTube and Instagram, there is an increased opportunity to converse and interact with other nationalities who use English.
Movies and songs
Most of the highly recognisable movies, television series and songs, of course including the actors, actresses and artiste, are in the English language. It can be attributed to the vast influence of Hollywood in our modern global society. Understanding them without the help of subtitles and translators brings such relief.
Job hunting advantage
Speaking more than one language will increase your chances in securing jobs, especially the ones that engages with customers or with clients. During interviews, your proficiency in the English language will be noticed by the interviewer which makes an immediate impression of you.
In travelling the world
Travelling brings life changing experiences to everyone and not to mention the language barrier you will encounter. Luckily, English being the widely chosen language in tourism, hotels, theme parks and historical places are highly likely to have English speaking staff or printed guides in English. Group of different nationalities meeting for the first time will use English to converse.
International gatherings
Major world events such as in sports, economic forums, gathering of leaders or trade conferences are conducted in English. Taking part in such events opens opportunities for networking or business prospects if you have an excellent grasp of the language.
Courses
International students are able to select courses available being provided by reputable universities and institutions around Australia. A few of the available courses are:
General English
English for Academic Purposes
IELTS preparation
Course duration
From 1 week to 1 year (full time).
Visa requirements
Here are some of the requirements in securing student visa. Alternatively, you can contact our education counsellors for worry free process.
a valid passport for the duration of your study in Australia
offer letter from the selected university/institution
evidence of access to sufficient funds*
evidence of Overseas Student Health Cover
all other relevant documents listed on the Department of Home Affairs visa checklists.
Further studies
International students who completed the English Language course can look forward to continue their education experience with confidence and pursue their dreams in their chosen field.

We at AECC Global are committed in helping create your personalised pathway to success in your career and in Australia.