Career opportunities in the United Kingdom are umpteen, and salaries are often sufficient to satiate the financial aspirations of many students. When you opt for a career, economic profits are to be taken into consideration and are one of the crucial factors while choosing a job of your choice.
As you put a considerable amount of time, money and effort into pursuing your higher education, it is important to not just to land a job that pays your day to day bills but also experience a lucrative career!
So, if you are wondering what the high-paying jobs after masters in the UK, keep reading! We have compiled some of the jobs that could pave the way for your dream life.
1. Flight Engineers and Aircraft Pilots
The UK's extensive aircraft technology and its advanced aeronautical system have made the job of a Flight Engineer one of the most high-paying jobs after masters in the UK. Considering the fact that 1000s of aircraft take off from the UK every day, more and more aircraft engineers are needed to introspect the complex mechanisms before each flight takes off from the airbase.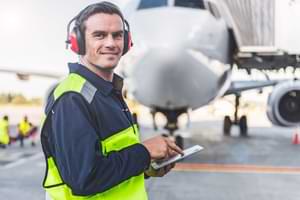 In order to land a career in this industry, international students must have a minimum qualification of a Bachelor's degree in an Aeronautical stream with relevant experience or a master's degree. Aircraft Pilots must have a specified qualification and some hours of flying experience to receive an official license from the UK Government.
Though the job demands meeting strict schedules every day, the responsible nature to safeguard the lives of people makes it a job worth-seeking regardless of financial benefits.
On average, a flight engineer can earn around £6,000 in the UK.
2. Medical Practitioners
Be it Cardiology or Neurology, the UK is revered for its outstanding medical systems in the world. Most universities in the UK maintain a link with hospitals which in turn helps international students to practise Medicine during course time and explore diverse, high paying career options in the well-renowned hospitals in the UK post-graduation.
In order to become a licensed medical practitioner in the UK, international students must hold a minimum of 5 years Bachelor's degree in Medicine or a master's degree in any specified divisions such as Cardiology and Neurology.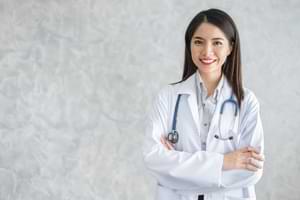 Being one of the most revered careers, medical professionals in the UK are one of the highest-paid in the UK. You can choose specialisations such as Plastic surgery, Trauma and orthopaedic surgery, Neurosurgery and Otolaryngology to have a sustainable high paying job after masters in the UK - as these are the 5 on-demand jobs in the medical sector.
On average, health care professionals in the UK earn over £4,500 a month.
3. Technology and Communication
With an ecosystem supporting 1000s of tech start-ups, the UK stays ahead of the technological innovation race. Since the country is the 3rd most massive Digital Tech Sector in the world, many renowned companies take help from the UK's technological innovations that include Artificial Intelligence, 5G communication, and data centres. In the current scenario, finding a job in the technology sector in the UK will fetch you a highly rewarding career with attractive income.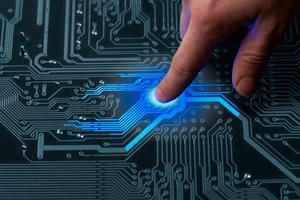 A master's degree in either Computer Science, Information Technology or Artificial Intelligence in the UK can help you land effortlessly in one of the 1000 AI companies or top-notch technological innovation firms in the world.
On average, a technology expert professional can get paid over £5,000 per month in the UK.
4. Petroleum Engineering
As a part of ensuring safe extraction of oil and gas, Petroleum Engineers contribute to the significant portion of the world's economy and so in the United Kingdom as well. In every stage of petroleum extraction, right from field evaluation to development and production, the role of Petroleum Engineers is crucial. Their primary role involves facilitating the easy breakdown of hydrocarbons to avoid operational inconvenience.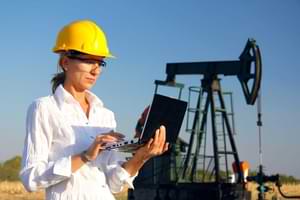 The most common fields in the Petroleum Engineering domain that pays a high salary for master's graduates are as follows:
Petroleum Geologists - They find hydrocarbon with the help of geophysical and geological methods.
Reservoir Engineers - They forecast risks and reservoir's potential using computer simulation software.
Drilling engineers - They plan and manage the technical functionalities of drilling injection and production wells.
On average, a Petroleum Engineer can get paid over £4,500 per month in the UK.
5. Mechanical Design Engineer
One of the most fascinating courses and the mother branch of engineering is Mechanical Engineering. Though mechanical engineers are responsible for the designing and development of many products, specialised machine designers are in-demand all over the world. To become a machine design expert in the UK, you should have completed a master's degree in either Machine Design or Advanced Engineering Design with a supporting bachelor's degree.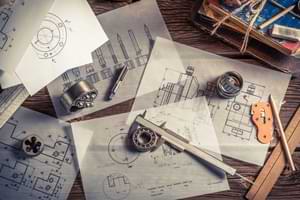 Upon graduation, you can find jobs in Nuclear plants, automobile industries, product development industries and even in hardware design units to design and develop sustainable products.
On average, a design engineer can get paid over £5,000 per month in the UK.
6. Marketing and Sales Directors
Ideating Marketing strategies are crucial for any organisation to exponentially extend and improve the brand's credibility in the market. Students who are keen to design, plan and execute marketing campaigns prefer marketing and allied courses. With a master's degree in Digital Marketing, Advertising, Arts and Direction, you can land a high-paying job after masters in the UK in some of the most prominent creative organisations.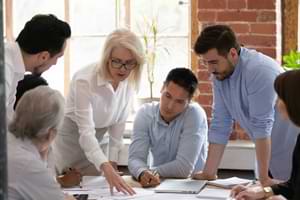 On average, a marketing director earns over £5,200 per month in the UK.


7. Finance Manager
For international students aspiring to springboard their career, a master's degree in finance in the UK is an apt choice. In the current market scenario, graduates in finance with relevant skills ar coveted owing to their acumen accounting process and financial navigations.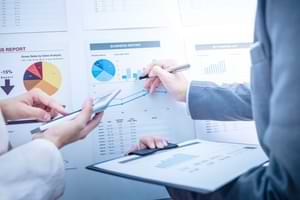 Financial managers usually hold an advanced master's degree in business administration, economics or finance. They are responsible for creating financial reports, providing tactical advice on investments, and building strategic plans to help the organisation achieve its long term financial goals.
On average, a finance manager in the UK earns over £3,500 per month