Study Abroad Consultants in Davao
AECC 
Davao 
Study abroad consultants offer FREE assistance to ease your study abroad journey!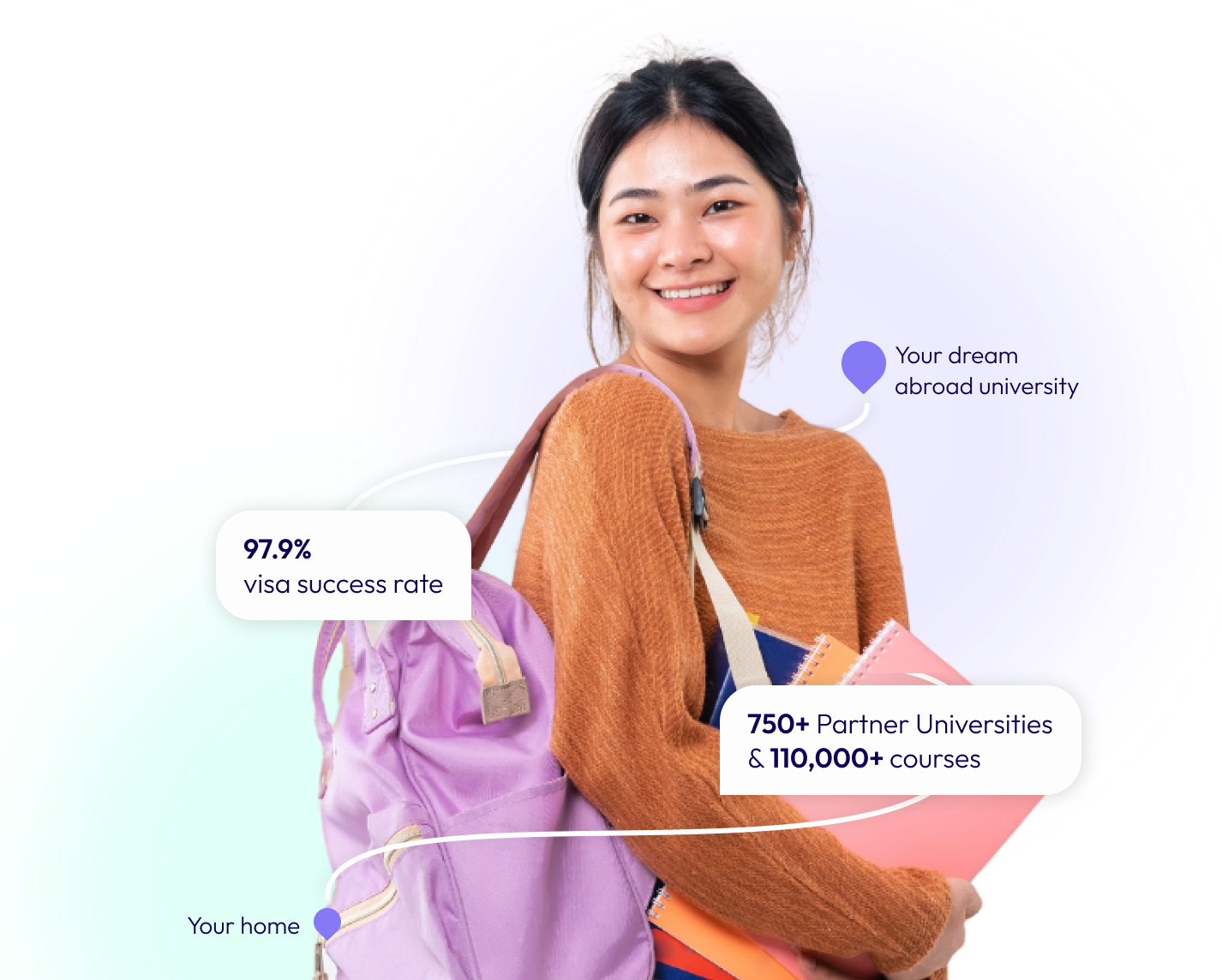 Location
AECC Study Abroad Consultants in 

Davao
2nd Floor Unit FES-6,
Felcris Centrale Mall Atrium Quimpo Blvd,
Brgy. 40-D, Davao City
With You at Every Step of Your
Study Abroad Journey
Get personalised, friendly, honest
guidance for free
Get personalised, friendly, honest
guidance for free
With you at every step
of your
study abroad journey
Overseas Education Consultants in Davao
AECC is one of the best overseas education consultants in 

Davao

, which has been assisting students in studying in top destinations like the USA, the UK, Germany, Australia, Canada, New Zealand and Ireland. 

Davao

, also known as the King City of the South, has a wide number of students choosing to study overseas.
AECC helps thousands of students to achieve their study abroad dream. The absence of the right guidance is what takes many students away from studying abroad.
Putting you first in your study abroad journey
We are thrilled to have been a part of 60,000+ successful student stories. Hear a few of their experiences
It has come to my knowledge that Australia are popular for becoming rank 3rd for accommodating international students. In top 100 colleges of the world, several of them can be found in Australia that provides a high quality of education. In addition, it is known for having a multi- cultural society that will benefit in my personal and social development.
With the Master of Nursing Practice program, I will be able to fulfill my career goal. The program involves intensified clinical practice, which I believe is the best way to enhance one's knowledge of the discipline. Activities which involve discussion of the global perspectives of nursing will equip me with knowledge to be a globally competitive nurse.
AECC Global provided great assistance on my student visa application in Melbourne, Australia. They made sure that I was on the right track as I extended my visa and kept me updated on the application process. Additionally, the team has been very approachable and always there to answer all my queries.