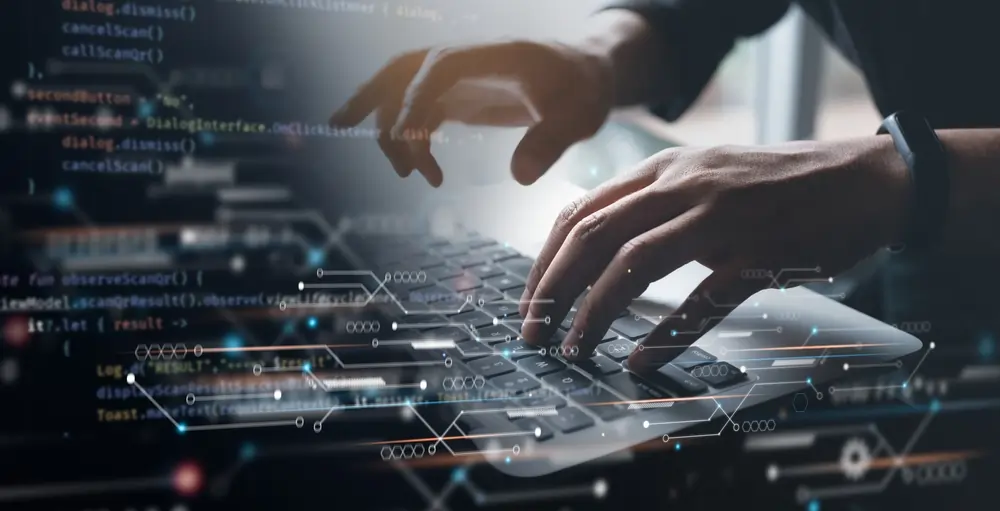 Computer Science Overview
Computer Science education entails gaining knowledge about computers, information, and computation. Computers play a part in various life aspects, from exercising and playing games to even grocery shopping. Do you have a knack for logical thinking and mathematics? If yes, a computer science course could pave the way for a rewarding and fulfilling career for you. It will make you ready for the problem-solving process related to hardware and software, with technical skills, teamwork, analytical skills, and all else you require for a great career.
Your education in computer science is only a piece of the puzzle when it comes to starting an exceptional career, though. After mastering the study material, you have to get the right job for you, form the right industry connections, and use your expertise and experience to bring the best results. But it all starts with studying computer science.
Why Study Computer Science Abroad?
Applying to a university or college overseas may appear to be costly and involve many hassles initially, but your endeavour will yield good results. This notion applies to several fields of study, especially computer science. Read on for a few reasons why pursuing a degree in computer science abroad is ideal. Studying computer science abroad is also likely to present itself as a great opportunity to satisfy either the elective-related credits that apply to minors or majors in computer science or the general education criteria. You will need a certain number of credits to graduate, and studying abroad will qualify you for some of those credits, while allowing you to gain cross-cultural skills. It also allows you to explore a different culture. The greater the difference and therefore, unity, between you and a group of people with different cultures, the more valuable your experience of studying abroad is likely to be!

Preparing for an International Industry
People with computer science qualifications use the kinds of hardware and software that come out of global collaboration. Studying computer science abroad allows developing the skills you need to work in a globalised setting. This will apply to you irrespective of your career path, including a job at a multinational corporation, entrepreneurship, or research.
Flexible Options for Education
Institutions abroad offering computer science courses often provide flexible options that fit your requirements with regard to education. You have the option of applying for a computer science course offered on a full-time or part-time basis. Several computer science courses will allow spending some semesters at international universities as well.

Consider choosing an institution known for the specialisation you are looking for. If you wish to learn deeply about bioinformatics in America, for instance, you may wish to apply to an institution funded by the National Library of Medicine.
Scholarships for Computer Science Courses Abroad
As a subject, computer science can also make you geared up for a bright future in the world of computers. Have you decided to go for a career in computer science? If so, it would be a good idea because the global population is only increasing thanks to ever-growing technology. With growing technology, there will only be an increasing demand for computer science graduates. Not all can afford the study-abroad experience, though. This is where scholarships and other forms of financial assistance come into the picture.

There are many financing opportunities to aid you in getting abroad as well. Scholarships continue to make computer science courses more accessible to international students than ever before. You may also qualify for a private university scholarship or a government financial assistance scheme that simplifies your computer-science education.

So why miss out on a great opportunity to study at an international university while it is easier than in the past? After all, studying abroad need not cost a fortune, especially with all the funding opportunities available. For more information about scholarships and other computer science opportunities abroad, feel free to reach out to our student counsellors as well.
Exploring Your Non-IT Interests
Consider your interests that are not related to tech as well. The study-abroad experience also serves as the perfect opportunity to explore those interests. For example, if you are into arts and architecture, studying computer science abroad would be a great chance to tap into a slightly different interest or two. It is also important to pay heed to what you want instead of merely going over the course catalogue! Studying abroad is your opportunity to see to which place or position the experience will lead you. You learn the best lessons beyond the classroom, and the same goes true for majors in computer science as well.

Studying abroad is a big step in any graduate's life. It will aid you in standing out from the sea of graduates out there and finding a fruitful career. Your study-abroad experience will show potential employers that you can adapt to a new environment and will provide you with a unique global perspective.
Requirements to Study Computer Science Course Abroad
The requirements specific to computer science will vary depending on the nation and university where you apply, but you will need the following in a general sense:
Secondary education or Year 12 in your native country with solid grades in mathematics and other relevant subjects

Acceptable scores in a relevant English proficiency test

A computer science-related bachelor's degree for a postgraduate-level qualification in CS

Academic references
Be sure to look at the requirements of your chosen university or course before applying. Some institutions may demand your work samples, such as samples of your previous programming work, if any. In some nations, you can only apply with the help of a centralised application service. However, in several other countries, you can apply for a computer science course directly to your preferred college or university. Contact any of our educational counsellors for more information about how to pursue a degree in computer science abroad.
S.no
Courses
Duration
Requirement
1.
Bachelor's in Computer Science
Up to 4 years

Successful completion of 12th grade.
A satisfactory score in an English proficiency test.

2.
Master's in Computer Science
1 to 2 years

A bachelor's degree
An acceptable score in an English language proficiency test
Career Prospects and Scope of Computer Science Abroad
When it comes to pursuing a career as a computer-science graduate, you can choose from several different areas, including website development, information security, programming, and software engineering. It is possible to apply the skills and knowledge you will gain from a computer science course to several job roles, including the following:
Software Developer

Database Administrator

Computer Systems Analyst

Computer Hardware Engineer

Website Developer

Information Security Analyst

Computer Network Architect

Robotics

Programmer

Research Scientist

Systems Manager

Project Manager

Games Designer
Google's Chief Executive Officer Larry Page and Facebook founder Mark Zuckerberg are the names that come to mind when considering famous computer science graduates. That said, the list of celebrities who could have had computer science course jobs instead, includes The Tonight Show host Jimmy Fallon and Taken star Liam Neeson.

Unlike those celebrity entertainers, you may channel your inner Charles Babbage with a computer science degree for a fruitful career in this field itself. Most businesses function with computers, and larger organisations have in-house specialists in IT. You may work in the information technology department of a major organisation that is into financial services, aerospace, manufacturing, governmental offerings, or defence. Alternatively, you may set up an IT business, such as a gaming studio for high-budget, high-profile games, or an app development company to make the next big software.

Computer science talents can contribute to unexpected positions as well. For example, top financial services providers often employ highly-paid computer scientists to write codes to keep themselves above their competition. On the other hand, national intelligence bureaus or agencies always seek the brightest minds to aid them in countering cyber threats.
Best Countries to Study Computer Science Abroad
There are many diverse destinations if you are looking to study computer science abroad, especially at one of the best universities known for its IT graduates or alumni. The United States of America, the United Kingdom, and Australia are top options for anyone who wants to major in computer science. That said, you may also look at other destinations for computer-science education like Canada, Ireland, and New Zealand.

What matters as much as or maybe even more than the country, is the institution where you want to study computer science. Consider choosing a university that invests heavily in computer science or information technology for a stimulating and thriving environment.
Head to us if you want to acquire more in-depth information about these study destinations, the best countries to study in, or the best universities to attend.
Frequently Asked Questions
Can I Study Computer Science Without Mathematics?
Usually, computer science course subjects cover algebra, graph theory, discrete mathematics, and other elements of mathematics besides computer science. Therefore, it is usually a must to have a strong foundation in mathematics to study computer science overseas. The mathematical elements in your computer science course will play a part in aiding you in understanding differential equations, data structures, programming languages, and more.
Is It Hard to Learn Computer Science Abroad?
What is the Scope of Computer Science Abroad?
Is it Easy to Find a Job in Computer Science?
What Can I Do After Getting a Computer Science Degree?
We See Your Potential and Help You to Study Computer Science Abroad That Adds Significant Value to Your Future.
Our international education counsellors proactively guide and support the international students in choosing the top-ranking universities and the best courses to achieve their career goal. We make sure our students are provided with personalised support when applying to study computer science abroad.
To get in touch with our expert team, simply leave your details below and we'll call you for a FREE consultation.

To get in touch with our expert team, simply leave your details below and we'll call you for a FREE consultation.
ERIL PAUL PANAMBO, PHILIPPINES
FE VALERIE YU, PHILIPPINES
MARK ANTHONY QUIROZ, PHILIPPINES
RISHA MENGHNANI, PHILIPPINES
JOUSEL ANN SUDARIO, PHILIPPINES
CHRISTINE GEZMENTIZA, PHILIPPINES