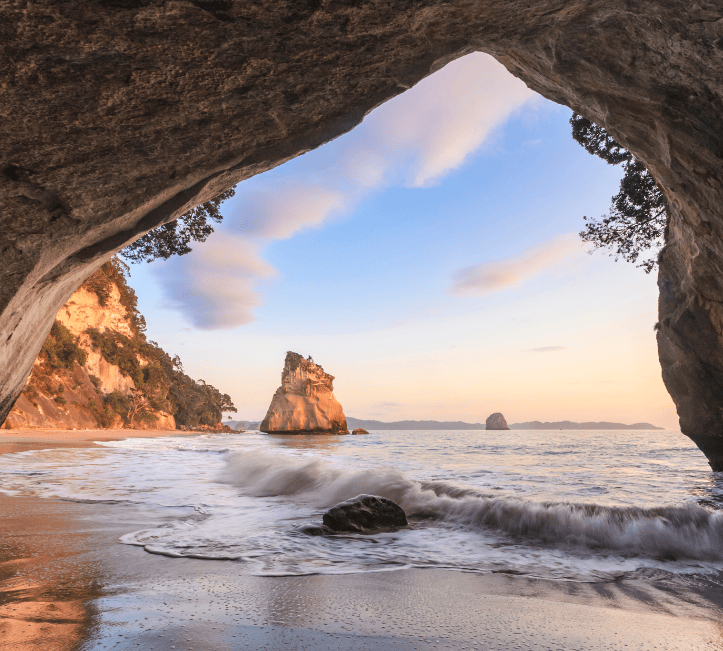 New Zealand is a beautiful country with spectacular scenery and great opportunities to study.
TOP UNIVERSITIES IN NEW ZEALAND
A wondrous country with an incredible natural environment to explore and quality education. Explore top universities in New Zealand.
Enquire Now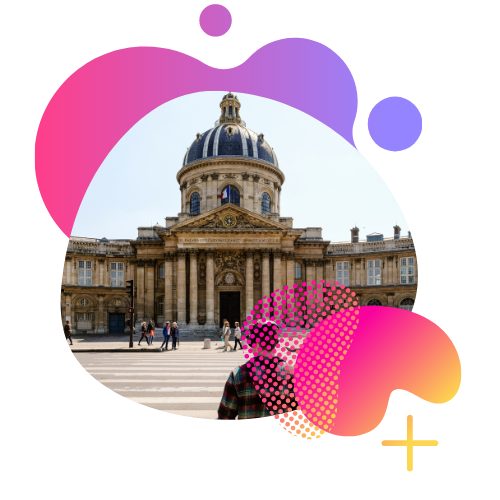 Study at one of the world's best institutions
Did you know that all eight New Zealand universities rank in the top 3% in the world? That's impressive.
In New Zealand, they focus on personalised learning and job ready skills that will set you up for an amazing career. You'll learn in a culturally diverse atmosphere that is known for being safe and peaceful for international students.
Enjoy smaller classes and personalised attention in an innovative educational system
Experience the welcoming people of New Zealand for yourself, and enjoy their traditional hospitality
Explore the vast wild spaces and dramatic environment, plus take part in endless adventure activities
It's the perfect blend of work/life balance
You could spend your days exploring New Zealand's unrivalled natural environment and learning from their experienced teachers, so you can make the most of your time there.
Experiencing another culture is one of the most exciting parts of studying abroad, and in New Zealand you'll have the chance to get out and explore their unique country for yourself.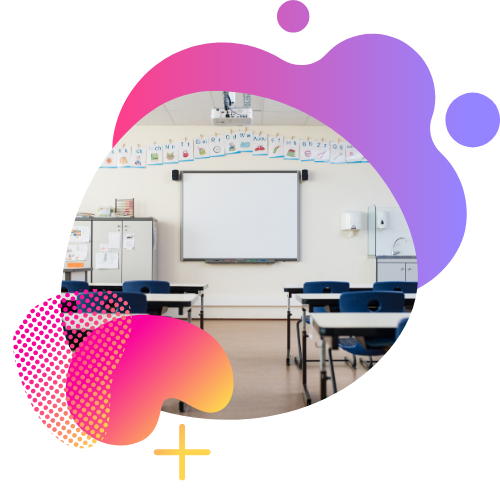 Find out where you could go

Best Universities in New Zealand
Universities tend to be smaller in New Zealand, which means you get more personalised attention and a more flexible learning environment. They also focus on research, which means you'll be working with leading thinkers and researchers on cutting-edge projects.
We work with these top universities in New Zealand:
Auckland University of Technology (AUT)
Lincoln University
University of Canterbury
University of Otago
University of Waikato
Massey University
Best Institutes in New Zealand
Learn anything from business to technology at one of New Zealand's leading colleges.
We work with these top institutes in New Zealand:
Ara Institute of Technology formerly Christchurch Polytechnic Institute of Tech
AWI International Education Group
Computer Power Plus
Imperial College of New Zealand
International Academy of New Zealand
Inteuri Education Group
Le Cordon Bleu NZ
Nelson Marlborough Institute of Technology
New Zealand Tertiary College
North Tec
Otago Polytechnic
Pacific International Hotel Management School
Royal Business College
Southern Institute of Technology
St Matthew's Collegiate School
Toi Ohomai Institute of Technology formerly Waiariki Bay of Plenty Polytechnic
UNITEC
Weltec
Whitireia New Zealand
Wintec Waikato Institute of Technology
ACADEMIC COLLEGES GROUP
We work with these top colleges in New Zealand:
ACG Education – Academy NZ
ACG Education – Animation College
ACG Education – Cut Above Academy
ACG Education – Design & Arts College of New Zealand
ACG Education – Elite International School of Beauty & Spa Therapies
ACG Education – New Zealand College of Massage
ACG Education – New Zealand Institute of Sport
ACG Education – New Zealand School of Tourism
ACG Education – North Shore International Academy
ACG Education – New Zealand Management Academies
ACG Education- Foundation Pathway
AIS Auckland Institute of Studies NZ
ASPIRE 2 GROUP
We work with these institutions:
Aspire 2 Group – Aspire 2 International
Aspire 2 Group – National Technology Institute NTI
Aspire 2 Group – Queens Academic Group
Aspire 2 Group – The College of Future Learning NZ FutureCOL
Aspire2 Group – Concordia Institute of Business
Aspire2 Group – National Institute of Education
CORNELL EDUCATION GROUP
We work with these institutions:
Cornell Education Group – Cornell Institute of Business & Technology
Cornell Education Group – Professional Bar and Restaurant School
Cornell Education Group – Wilkinson's English Language School WELL
NAVITAS
Gain the English language skills you need to succeed in your overseas study and take advantage of exclusive pathways to New Zealand's universities.
We work with these institutions:
Navitas University of Canterbury International College
Study Group
Get the preparation guidance you need to succeed at universities in New Zealand through Study Group's Auckland Foundation Year at Taylors College.
We work with these institutions:
We've placed thousands of students over a vast range of universities around the world that welcome and support international students. Not sure where to start? Well, fill in the
enquiry form
below! Our expert counsellors will get in touch with you and help you fulfill your study abroad dreams.
To get in touch with our expert team, simply leave your details below and we'll call you for a FREE consultation.

To get in touch with our expert team, simply leave your details below and we'll call you for a FREE consultation.
It has come to my knowledge that Australia are popular for becoming rank 3rd for accommodating international students. In top 100 colleges of the world, several of them can be found in Australia that provides a high quality of education. In addition, it is known for having a multi- cultural society that will benefit in my personal and social development.
With the Master of Nursing Practice program, I will be able to fulfill my career goal. The program involves intensified clinical practice, which I believe is the best way to enhance one's knowledge of the discipline. Activities which involve discussion of the global perspectives of nursing will equip me with knowledge to be a globally competitive nurse.
I will take Advanced Diploma of Information Technology at Southern Cross Education Institute as a continuation of the course I have studied here in the Philippines that gained me a vocational education. I wanted to study this course because I know that what I will learn from their curriculum can be used to my advantage once I apply for a job in my home county or in Japan.  
I believe that the AHIC is the best place for me to get my education because their school's vision is directly aimed at overseas students of different nationalities, like myself. They are best-suited to provide me with well-rounded training that also considers cultural diversity. Through them, I am confident that I would be able to reach my full potential and achieve my goals in advancing my career.
Canberra Institute of Technology (CIT), which offers a course in Early Childhood Education and Care.  The institute has high quality education, which provides the most up -to-date techniques and effective teaching strategies, and I believe that is what I need to help me shape my career
AECC Global provided great assistance on my student visa application in Melbourne, Australia. They made sure that I was on the right track as I extended my visa and kept me updated on the application process. Additionally, the team has been very approachable and always there to answer all my queries.