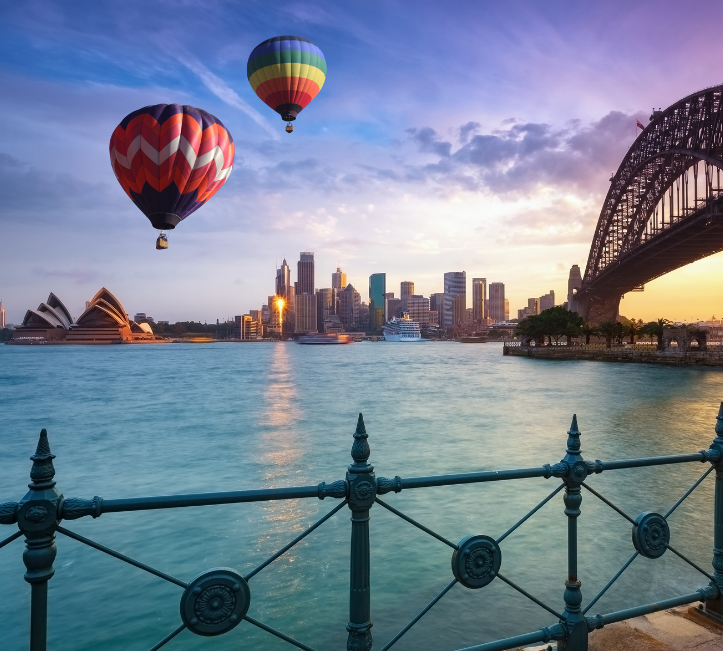 Gain a quality education in a culturally diverse society, and enjoy an experience like no other in Australia
TOP UNIVERSITIES IN AUSTRALIA
If you love the outdoors, laidback lifestyle, and adventure, Australia could be right for you, Explore top universities in Australia.
Enquire Now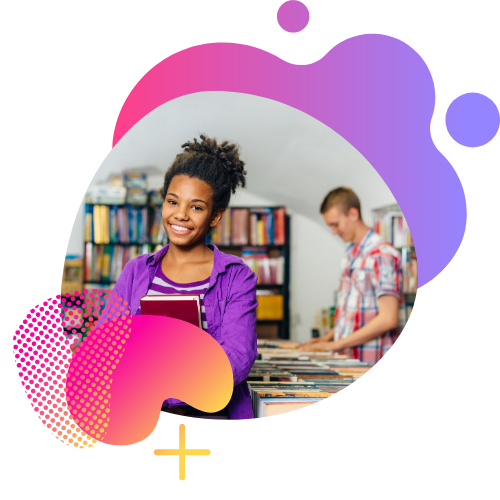 You could say that Australia has it all
An incredible lifestyle, exciting world-class educational institutions and a diverse society make Australia a perfect destination for international students.
During your time in Australia, you'll enjoy the sunshine and sand as you explore their beaches and roam the incredible natural landscape. You can enjoy living their laid-back lifestyle and study with leading tutors in a flexible, student-focused learning environment.
Learn from some of the world's best
Enjoy the beaches, beautiful natural landscapes and diverse opportunities for adventure
Innovative learning environments and cutting-edge technology are standard in Australia
Australia offers some of the best universities in the world
Despite only having a population of around 23 million people, their universities regularly feature amongst the world's best, and now boasts a university in the World's Top 20.
And with the third highest number of international students worldwide, they've developed a fantastic support system for anyone who wants to study there, regardless of where you come from.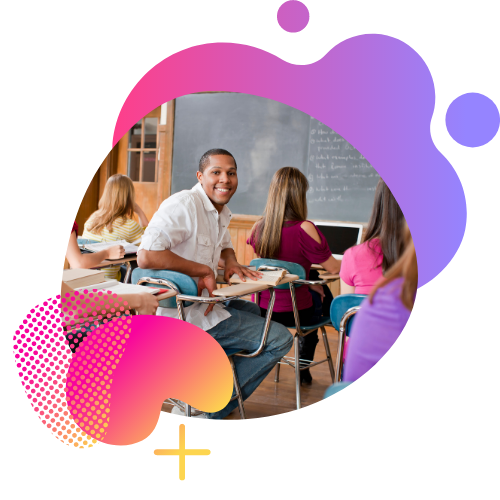 Find out where you could go
Best universities in Australia
There are over 43 major universities in Australia, and with a huge range of courses to choose from you'll be sure to find something that takes your interest. Just about all the universities offer services to assist international students to make the most of their experience.
We work with these top universities in Australia:
Australian Catholic University
Australian National University
Bond University
Central Queensland University
Charles Darwin University
Charles Sturt University
Curtin University
Deakin University
Edith Cowan University
Federation University
Flinders University
Griffith University
James Cook University Townsville
Kaplan-The University of Adelaide College
Latrobe University
Macquarie University
Monash University
Murdoch University
Navitas- Eynesbury College
Queensland University of Technology
Royal Melbourne Institute of Technology
S.P. Jain School of Global Management
Southern Cross University
Swinburne University of Technology
Torrens University
University of Adelaide
University of Canberra
University of Melbourne
University of New Castle
University of New England
University of New South Wales
University of Notre Dome
University of Queensland
University of South Australia
University of Southern Queensland
University of Sunshine Coast
University of Sydney
University of Tasmania
University of Technology Sydney
University of Western Australia
University of Wollongong
Victoria University
Western Sydney University
Higher Education
Study with some of Australia's most influential private colleges and set yourself up for an amazing career. You could learn design, hospitality, business or prepare for further higher education.
We work with these top universities in Australia:
AAPOLY – Federation University
AAPOLY aAademies Australasia Polytechnic
Academy of Information Technology Pty. Ltd.
Airways Aviation
ATMC- Charles Darwin University
ATMC- Federation University
ATMC- University of Sunshine Coast
Australian Institute of Higher Education Pty Ltd
ECA – Asia Pacific International College
ECA – English Language Schools in Sydney
ECA – Victoria University Sydney
ECA – ZBA Education Centre Australia
EduCo-Cambridge International College
Holmes Institute
IES Founder Year – UQ
IIBIT-Federation University
IKON Institute
Insearch UTS
James Cook University Brisbane JCUB Sarina Russo Higher Education Pty Ltd
JMC Academy
Kaplan – Murdoch Institute of Technology
Kaplan Business School KBS
Kent Institute
Kings Own Institute
Kirana Education
Le Cordon Bleu
Melbourne Institute of Technology
MIT-Federation University
Monash College
Navitas – Australian College of Applied Psychology
Navitas – Curtin College
Navitas – Curtin University (Sydney)
Navitas – Deakin College
Navitas – Edith Cowan College
Navitas – LaTrobe University Sydney Campus
Navitas – Queensland Institute of Business and Technology
Navitas – South Australian Institute of Business & Technology
Navitas-Griffith College
Navitas-SAE Qantm
Navitas-Western Sydney University International College
Newcastle International College Pty Ltd
Stott's Colleges
Study Group – Auatralian College of Physical Education
Study Group – ANU College
Study Group – Charles Sturt University Study Centres
Study Group – EMBASSY CES
Study Group Martin College
The Hotel School
Torrens University Blue Mountains International Hotel Management School
UNSW Global – foundation pathways to UNSW
USQ Sydney Canterbury Business College Canterbury Education Group
PRIVATE INSTITUTES
We work with schools from these education departments
Academia International
Acumen Education
Australian Industrial Systems Institute
Angad Australian Institute of Technology
Australia English Language School & Australian Business School
Australia Institute of Business and Technology
Australia Onsung International College / English College
Australian Centre of Further Education ACFE
Australian College of Commerce & Information Technology
Australian College of Sport; Fitness NSW School of Massage
Australian Institute of Technical Training
Australian Professional Skills Institute Pty Ltd
Bayside International English College
Beauty Therapy Training Australia
Bridge Business College
Browns Professional
Canberra Business & Technology College
Canterbury Technical Institute
Central Australian College
Charlton Brown
Danford College
Discover English
ECA Graduate Institute
Education Training & Employment Australia
Educo Strathfield College
Elite Education Institute
ELS Universal English College
Evolution Institute
Excelsia College
Focus Learning
Greenwich College
Hannay Accreditation & Global English College
Harward International College
Imagine Education Australia
Impact English College
Institute of Health and Nursing Australia
International Institute of Business & Technology
Job Training Institute
Kaplan International English
Kilmore International School
Lexis English
MEGT – Ability English
Menzies Institute of Technology
New Era Institute
Pacific Training Group
Queensland Academy of Technology
Queensford College
Royal Gurkhas Institute of Technology
South Australian College of English
SELC education group
Skills Institute Australia
Skyline International College
Southern Cross Education Institute Pty Ltd
St George & Sutherland Community College
Stanley College
Study Group- Taylors College
Sydney Business and Travel Academy
TMG College
Trinity Institute
Universal Institute of Technology
Victorian Institute of Culinary Arts and Technology
Vocational Training Institute
World College Group Pty Ltd
Yorke Institute
PY/ NAATI INSTITUTES
We work with schools from these education departments:
Abbey College
Accountants Resource Centre ARC
ATMC – Professional year
Australian Ideal College
ECA – Australian Computer Society
ECA – Professional year
Monash Professional Pathways
Navitas English
Navitas Professional Year
Performance Education Sydney Pty Ltd
Sydney Institute of Interpreting and Translating
TAFE/DET INSTITUTES
Learn essential career skills and gain practical experience as you prepare for your career with a TAFE course. You can study everything from counselling to beauty therapy, and you'll graduate with job-ready qualifications.
We work with these top institutions in Australia:
Box Hill Institute of TAFE
Canberra Institute of Technology
Chisholm Institute of TAFE
DET NSW
DET Tasmania
DET Victoria
DET WA
Gordon Institute of TAFE
Holmesglen Institute
Kangan Institute
Melbourne Polytechnic (Previously NMIT)
Suni TAFE
TAFE NSW
TAFE Queensland
TAFE South Australia
TAFE Tasmania
TAFE Western Australia
William Angliss Institute
We've placed thousands of students over a vast range of universities around the world that welcome and support international students. Not sure where to start?  Well, fill in the 
enquiry form
 below! Our expert counsellors will get in touch with you and help you fulfill your study abroad dreams.
To get in touch with our expert team, simply leave your details below and we'll call you for a FREE consultation.

To get in touch with our expert team, simply leave your details below and we'll call you for a FREE consultation.
It has come to my knowledge that Australia are popular for becoming rank 3rd for accommodating international students. In top 100 colleges of the world, several of them can be found in Australia that provides a high quality of education. In addition, it is known for having a multi- cultural society that will benefit in my personal and social development.
With the Master of Nursing Practice program, I will be able to fulfill my career goal. The program involves intensified clinical practice, which I believe is the best way to enhance one's knowledge of the discipline. Activities which involve discussion of the global perspectives of nursing will equip me with knowledge to be a globally competitive nurse.
I will take Advanced Diploma of Information Technology at Southern Cross Education Institute as a continuation of the course I have studied here in the Philippines that gained me a vocational education. I wanted to study this course because I know that what I will learn from their curriculum can be used to my advantage once I apply for a job in my home county or in Japan.  
I believe that the AHIC is the best place for me to get my education because their school's vision is directly aimed at overseas students of different nationalities, like myself. They are best-suited to provide me with well-rounded training that also considers cultural diversity. Through them, I am confident that I would be able to reach my full potential and achieve my goals in advancing my career.
Canberra Institute of Technology (CIT), which offers a course in Early Childhood Education and Care.  The institute has high quality education, which provides the most up -to-date techniques and effective teaching strategies, and I believe that is what I need to help me shape my career
AECC Global provided great assistance on my student visa application in Melbourne, Australia. They made sure that I was on the right track as I extended my visa and kept me updated on the application process. Additionally, the team has been very approachable and always there to answer all my queries.